Crap. The Harbor Freight tool box was a bust.
It is fine for light-duty consumer-oriented projects, however my needs would likely beat the hell out of it within 100 miles.
That said, they did have a small red-painted metal toolbox and that got me to thinking
"outside the box!"
Ha
Sears is two blocks away, so I perused their tool center. Man, has that place changed from the glory days of my youth, but I digress… Didn't find exactly a match, but definitely some food for thought.
Raced back home, broke open my layout and reworked the battery array to this: 1x4x7 = 28 (and we actually only need 27), results into 15.5w x 7.5h x 6d.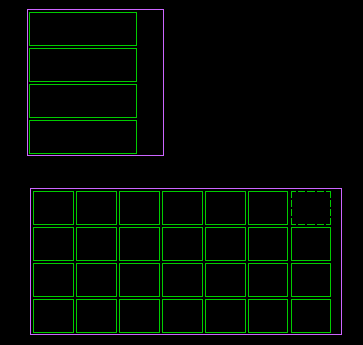 Sears did have one metal portable toolbox with similar dimensions: 16w x 7.5h x 7d. The Magenta box of that size is drawn around the batteries.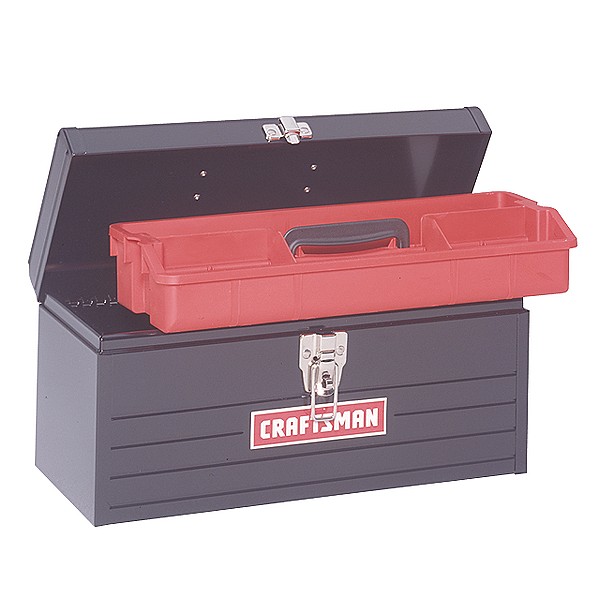 It is a little bit wide, however the stack of batteries is lower and shorter, pushing the CG closer to the CL of the axle and frame; it will still be more than 50% above the axle – and we want that for proper trailing and balance. However there's an issue with being too wide; the risk is that I am less than an inch narrower than the handlebars: My trailer would become a
wide-glide fat fanny
.
Ahh, but the hunt is on again; we mustn't give up the ship!
Arrrg, KF