Interesting. (Had to look that up.) So, this time around "built and paid for by the state of New York" (taxpayers?) while Hoku Scientific Inc. (based in Hawaii, a "Chinese" renewable energy company) was "way back" in 2007. Construction ended in 2012 after Hoku and its surety, Tianwei New Energy Holdings, ceased paying for plant construction.
And "Court records say Hoku ran into trouble when the market for polysilicon — raw material for solar projects — crashed in 2008, prompting the company to enter into financing arrangement where its customer Tianwei became a majority shareholder and "funding arm of Hoku.""
http://www.law360.com/articles/595230/c ... ho-factory
Anyway... Latest/recent news "JH Kelly may have buyer for old Hoku plant".
Interesting to read about polysilicon (billed as "earth's second most abundant element") pricing last November:
http://www.bloomberg.com/news/articles/ ... dirt-cheap
(Hehe... Funny writers terming this stuff as "DIRT cheap". And it's said "another sign of how good the solar industry is at losing money".)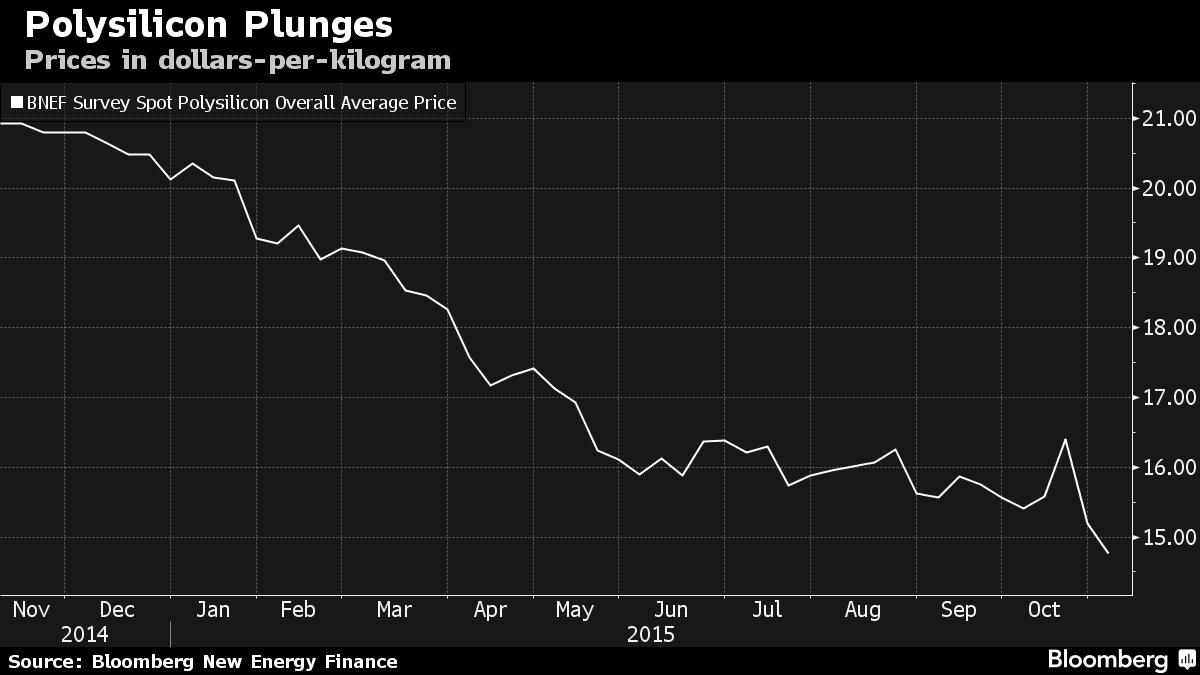 Maybe NY folks have figured out how to drive production costs lower? (Other than importing slave labour from China I mean.) At least to heat the stuff in manufacturing they maybe get "cheap" electricity as hydro power that really does come from Niagara falls. `Round here our "hydro" is maybe half nuclear generated.
To wattEVer extent costs are driven by different factors, at least re wages they've been rising faster in China maybe: