The chain cracked again due undercharged chain tension. A roller type chain tensioner cannot work good with a short chain.
Also, fastening the motor with it's housing on any frame part radially will always lead to bad alignment. So I decided to directly mount it on the bottom bracket by a 5mm alloy sheet on each side of the bracket. The right sheet will be fastened by the bracket directly, the left sheet by three bushings and screws on the right sheet.
The motor will the be fastened on the right sheet axially by twelve M3 screws. The left side will just have a hole in which the motor fits in.
I decided to use a spiral type chain tensioner now, which varys the distance between bottom bracket and motor axle. I've got one on my motorcycle which works great. Should look like these:
Edit: they are also called " snail cams", as denise told me.
I also shortened the Tongxin by one centimeter: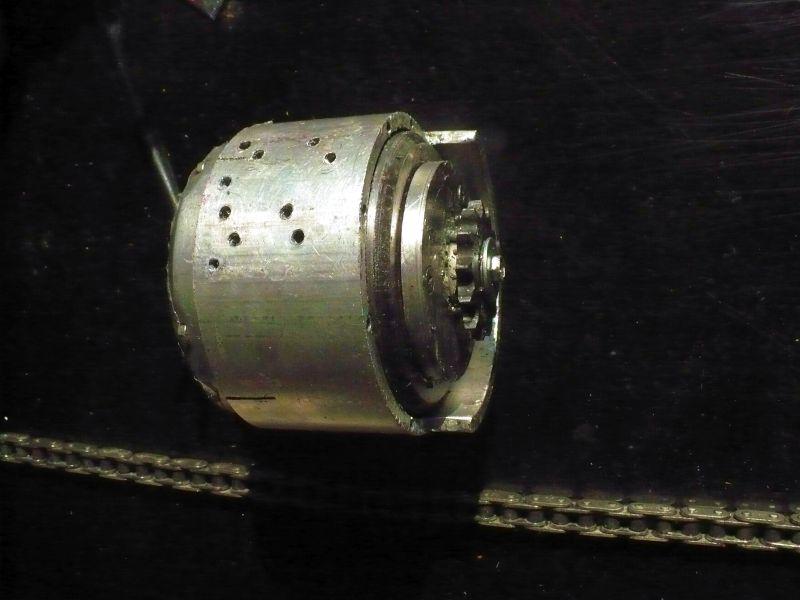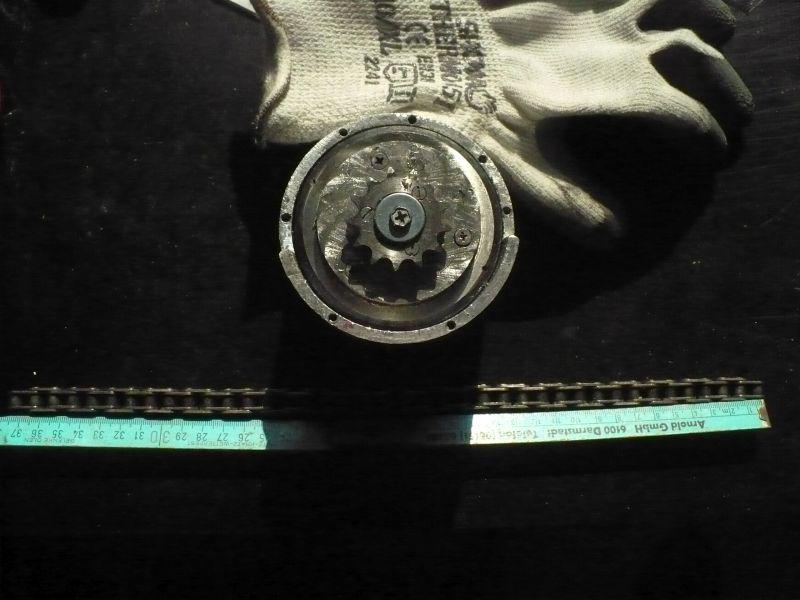 As you can see all the holes, I tried hard to radially fasten the tongxin with M4 screws and get the chain aligned. It worked so bad I cannot recommend at all. I thought, there are so many on endless-sphere who did it similar, it just has to work. It does but not very long, since it's not stiff enough. The green plastic spacer I made, sucks. It was just a bad idea. When I got the new sheets done ( I ran out of alu alloy
) , I will post the plans for everyone whos interested.