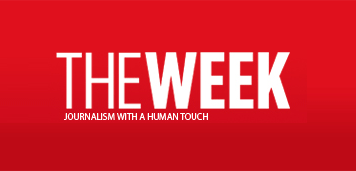 (Wiki:)
The Week is an Indian newsmagazine published by The Malayala Manorama Co. Ltd. The magazine is published from Kochi and is currently printed in Delhi, Mumbai, Bangalore and Kottayam. According to the Audit Bureau of Circulations, it is the largest circulated English newsmagazine in India.
Bicycle sharing moving into top gear in urban India
:
https://www.theweek.in/leisure/lifestyl ... india.html
Starts:
For 56-year -old Poornima V. Kumar, a counsellor working in a Mysuru school, 'Trin Trin'—the Public Bike Share (PBS) system of Mysuru—is a dream come true. It is here that she learnt to cycle and has now become an expert cyclist.

She rents bicycles for almost two hours daily. "Initially I was hesitant to learn to ride a bicycle and my family was afraid that I may not be able to ride properly. However, I took up the courage and learnt to cycle using Trin Tin cycles. Now I have become so confident that I plan to come downhill from the steep Chamundi Hills road. At the same time, I do not have to worry about the maintenance and just concentrate on riding. Now I am cycling mainly for fitness and leisure activities," said Poornima.
Includes:
An ardent supporter of 'green transportation', Mahesh had a penchant for bicycles ever since he completed his mechanical engineering. He even launched a bicycle sharing service in Mysuru using electric bicycles wherein a rider can also pedal as well use the electric components if he or she tires. Later on when the Mysuru corporation invited bids for the bike sharing project, his company won the bid. The company manufactures all the cycles in Mysuru itself though certain components such as the seat, handle, tyres are imported from China. Interestingly the tyres are puncture-resistant and the cycle is rugged but easy to ride.
BTW... Wiki:
Mysore, officially named Mysuru) is the third most populous city in the state of Karnataka, India. It is located in the foothills of the Chamundi Hills about 146 km (91 mi) southwest of Bangalore and spread across an area of 152 km2 (59 sq mi). The population is 1,014,227 as of 2017.