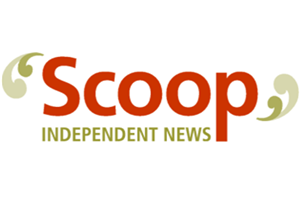 (They say:)
Scoop.co.nz is an independent news website reaching more than 500,000 readers a month.
Celebrating Cycling in Aotearoa
:
http://www.scoop.co.nz/stories/AK1711/S ... tearoa.htm
(Wiki:)
Aotearoa is the Māori name for New Zealand. It is often pronounced /aʊtiəˈroʊ.ə/ (About this sound listen) by English speakers, and its use is becoming widespread in the bilingual names of national organisations and institutions.
... and:
The Museum of Transport and Technology (MOTAT) is a science and technology museum located in Western Springs, Auckland, New Zealand.
... and:
Auckland is a city in New Zealand's North Island. Auckland is the largest urban area in the country, with an urban population of around 1,534,700. It is located in the Auckland Region—the area governed by Auckland Council—which includes outlying rural areas and the islands of the Hauraki Gulf, resulting in a total population of 1,657,200. A diverse and multicultural city, Auckland is home to the largest Polynesian population in the world.
Starts:
Two centuries have passed since the bicycle was first invented in Germany and the Museum of Transport and Technology (MOTAT) is celebrating the significant anniversary with the opening of a new exhibition, Changing Gear, on Saturday 9 December.

Changing Gear explores the history of cycling in New Zealand and its growing place in our cities while showcasing innovations in the world of bikes, from the high tech to the quirky! Since the first rickety boneshaker hit Aotearoa's cobbled streets, Kiwis have embraced the spirit of the bicycle; adapting its shape to fit our needs and using it as a tool for change.
Includes:
Visitors can also marvel over the do-it-yourself electric bike Auckland engineer Stu Harwood built as a birthday present for his partner – he used 72 recycled lithium batteries in the process! Further information about e-bikes can be gleaned from Anthony Clyde who credits the trialling and redesigning of the NZ Post e-bikes for the birth of his successful company, SmartMotion.