So for some reason, I'm not entirely sure why, but I've been wanting to build an electric penny farthing for a while. A big one, like at least a 48" wheel, would be preferable, but they're pretty expensive. The best I found was for about $1,000 from here:
http://www.hiwheel.com/antique_replicas ... andard.htm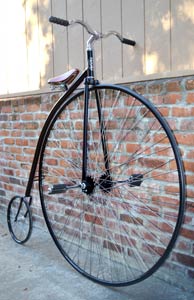 That one has a 16" rear so it'd be super easy to put a rear geared hub in it.
There's a cool little 700c front wheel, 12" rear wheel one on ebay for only about $220, but who knows what shipping from the UK will be. Here's that one:
http://www.ebay.com/itm/PENNY-FARTHING- ... 1163192660
?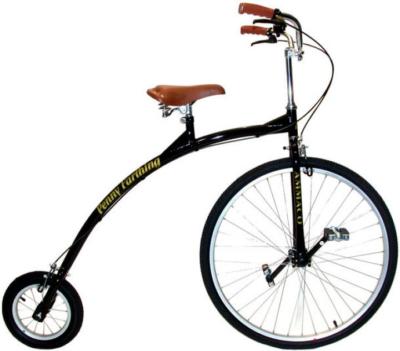 That one would already work with a 12" casted Q85 I have. The downside is it's smaller and more of a modern take on a penny farthing. To be honest, it'd be more practical though. I want to build it because I think it would be both fun and funny, but it'd be nice if I could actually get some use out of it too.
Anybody know of some good source for a penny farthing that won't break the bank? I've been looking around and believe it or not, it's hard to find a bicycle with a 130 year old design.