DasDouble wrote:Can this GPS303E thing from aliexpress also cut off the engine etc? Would be awesome. Better than this 2 key spy lock thing...
Yes, it can. It's made by Coban and there's a range of different devices with different capabilities (GPS303A/B/C/D/E/F/G). I've just found out however that the whole GPS303 range is being discontinued and I'm not yet sure of the model that is due to replace it.
Here is a table of the various features of the GPS303 range: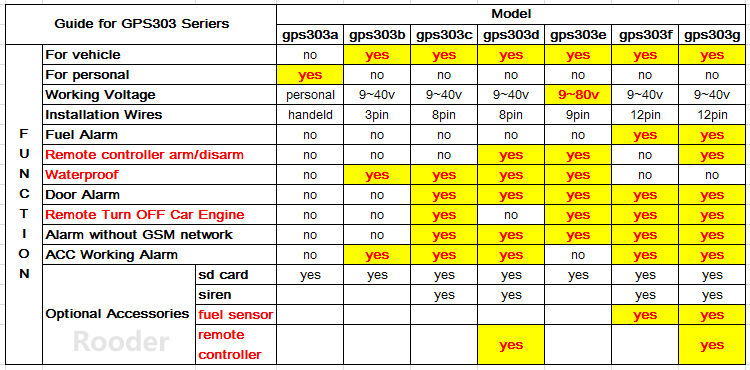 EDIT: I can't claim it has been completely faultless though. I've had issues with the remote start functionality as documented here:
https://endless-sphere.com/forums/viewt ... =7&t=73175
but I've since come up with an acceptable (to me, at least) workaround.