Hi All,
I recently acquired a rare old retro Schwinn 4 Banger. I was looking for dual suspension bike to hit the trails with at low cost, the bike was in good nick so I picked it up for $200, not bad for a bike worth a lot in its time and in good nick.
Then I came across endless and the cogs began to turn. Price entry point for a good power output motor was the Mxus. I chose the 5T as I really dont want crazy top speeds and thought why not get something with good torque in the ranges I'll be riding in. For me happy to max out at 50 to 60kph.
I'm sourcing the mxus in a 26" from Sam at Ballarat E Bikes here in Oz. He put up with my endless questions and started on the wheel this week, hopefully it shows up next week :)
Sams also supplying a 60a controller, which will be interesting to setup and use. I was looking at lyens controllers.
Battery plans are 5x 4s x 5000ma hardcase turnigy lipo for stage 1, only looking to go for 10 to 20 min burns for now. Hope to make this a long removable battery mounted on the front bar. I want it to be removable as this bike will become a commuter bike during the week for stage 2. Headway cells will ride in a saddle bag style setup for a 40klm round trip, safe and inconspicuous commuter.
The old girl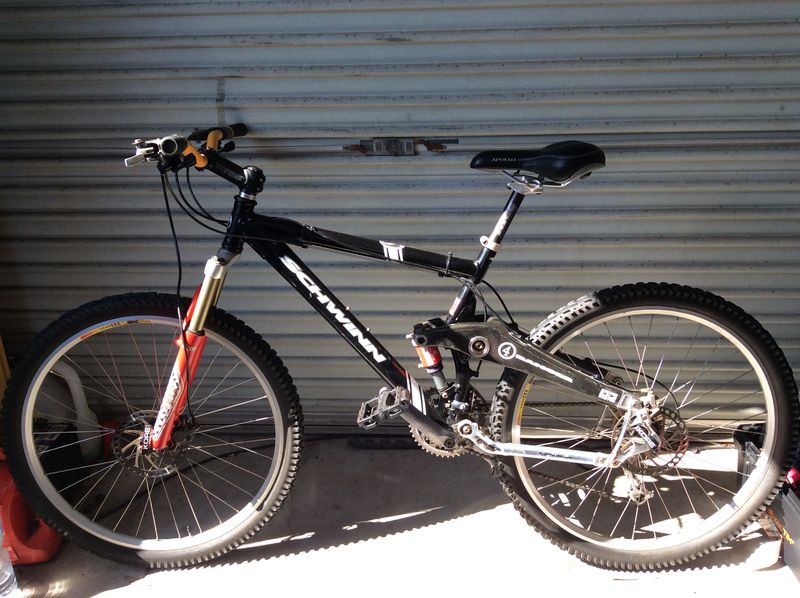 And expected output of around 4kw