Ok! So the working name I have come up with so far is E-Freedom for an E-Bike charity, and it looks like I might have a home for this donation: (BIG thankyou again to DDK for donating, and Rassy for getting the trike to my place so I can find it a new home!)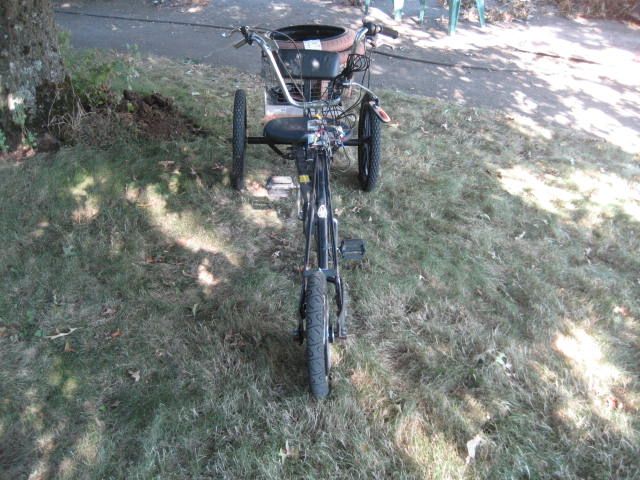 Lots of goodies in the "basket case" basket to help finish this project!
Work has been crazy busy, so I am just getting to it now, will post more pics as I move the project along.
The future owner should call me soon to come and talk about how he'd like some of the ergonomics to make it easier for him to use (he's just come to the point where he can no longer ride a 2 wheel bike, and was thinking about an E-Trike, and a friend of mine mentioned it in passing while asking questions about his wife's E-Bike, so I am sure it will be going to a good home!
Mainly cleared out more space in the garage so I can get down to sprucing it up a bit, mainly it just needs assembly of some parts, and I will try and source a battery, I have a good A123 16s 20ah Prismatic battery I can put with it, but it's pretty heavy, might work out ok if it's not removed much.
I will be working with a local mobility buisness "Ted's Mobility" here in Oregon City to get advice on how best to set it up (probably going to use some form of "grab bars" to make it easier to get in and out of.
More to come!