Every one has seen the carver. This is termed as a delta trike or more technically a 1f1t for 1 front(wheel) 1 tilting(wheel).
It come gas, hybrid or all electric blah blah blah. It's considered assisted tilting because there is a pendulum controlled sensor that controls a servo to tilt it.
This This next one is the Piaggio MP3 and this bike is a natural tilter because you have to counter steer to start the lean. There is no automatic tilting, it rides just like a normal motorcycle.
This next one is a tilting tadpole motorcycle. It's just a full size model so it's not said whether it's assisted or natural tilting.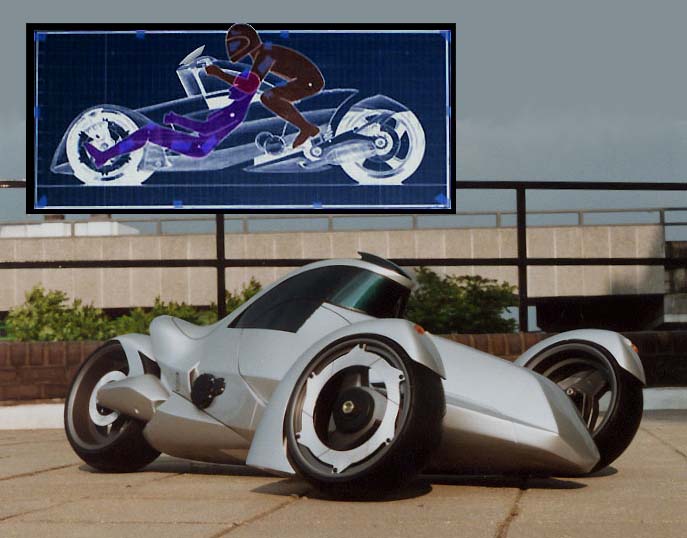 I'm wanting to build an all electric highway legal assisted leaning tadpole trike like the one just above. Only with a two person seating position like the carver. But first I want to build an human/electric assisted tilting velomobile.
The question is, is this worth my time?
Oh and here is my current ebike.