arthurtuxedo 100 W



Posts: 105
Joined: May 16 2017 11:45am
Location: San Francisco, CA
I am looking to hang 2-3 bikes vertically on a section of wall about 40" wide. There are some products and reviews out there, but they don't give much guidance as to whether they would support the weight of an Ebike. Has anyone had luck with certain products? My current bike weighs about 60 lbs.
---
Use a stud finder, and a long rubber coated hook.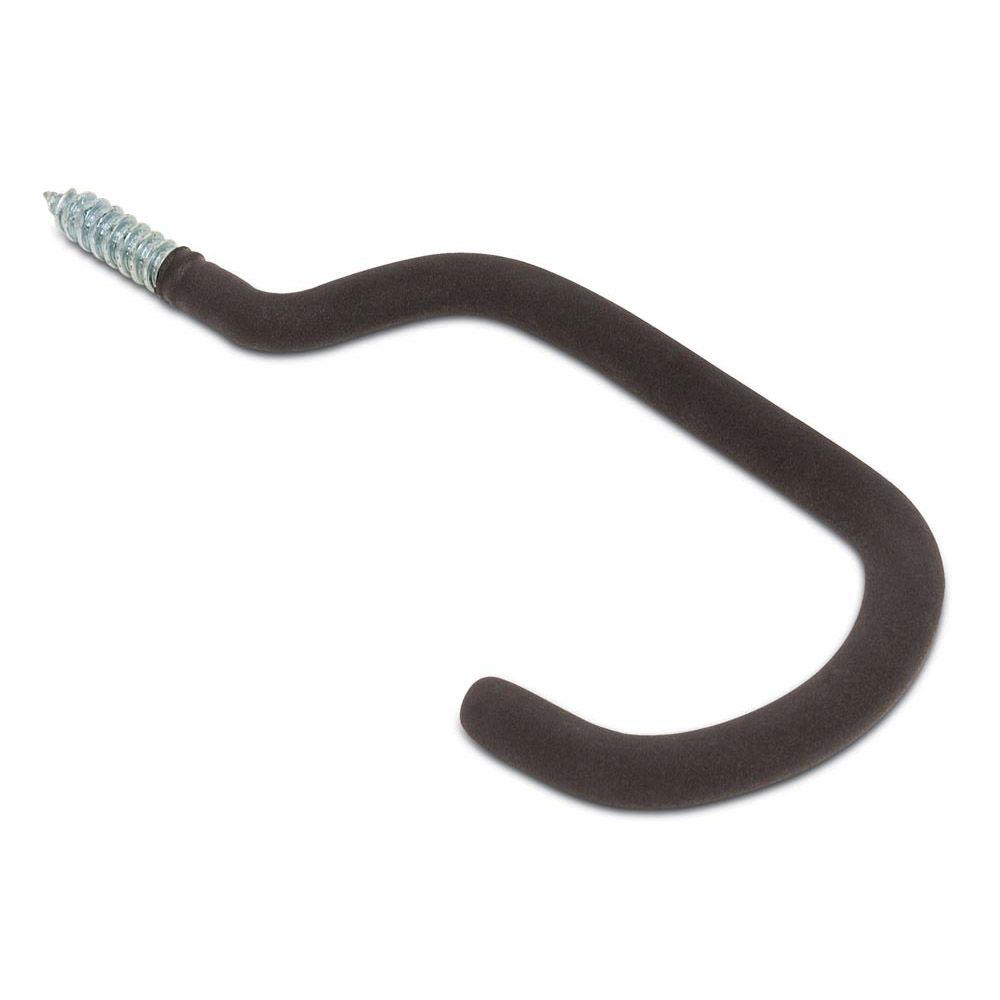 ---
amberwolf 100 GW



Posts: 27929
Joined: Aug 17 2009 6:43am
Location: Phoenix, AZ, USA, Earth, Sol, Local Bubble, Orion Arm, Milky Way, Local Group
Contact:
Aside from the problem of the hook (and wall) taking the weight, hanging it from the wheel may damage the rim/wheel if the bike is heavy enough, depending on the rim type/spokes/etc.
---
I've worked in bike shops starting in 1992, and I've seen pretty much every flavor of cheap bike hanging furniture in actual use. If I were looking to stick stuff on the wall of my own room, though, it would be something along these lines:
https://m.ebay.com/itm/Single-Bike-Bicy ... 1659791899
This is to express my gratitude to Justin of Grin Technologies for his extraordinary measures to save this forum for the benefit of all.
---
A standard wall stud will hold 500 lbs if your house is built properly. Even if it is cheap as sh*t, it will hold the weight of your bike.

If your wheel does support the weight of your bike on it, it will support it in tension as well.

In a garage or a shop, the hooks don't need to be fancy. I have used 12'' nails bent as hooks, padded with electric tape. I had two on the ceiling, that were enough to hold a chain block and the motor of my truck
---
The problem with regular bike hooks on the wall is that they get pulled this way and that, and they loosen because they enlarge their holes. There are probably two hundred of these things on walls, ceilings, and vertical A-frames around the shop where I work, and all of them are loose and wobbly except the ones that hang straight down.

On the wall, I prefer something with a baseplate, so the hook doesn't become loose.
This is to express my gratitude to Justin of Grin Technologies for his extraordinary measures to save this forum for the benefit of all.
---
dogman dan 100 GW



Posts: 35115
Joined: May 17 2008 12:53pm
Location: Las Cruces New Mexico USA
The type Chalo showed worked good for me. Just look for one that is not too cheesy.

I think you can find those these days, at home depot or Lowes, stores like that.

The trick for using them with a heavy bike is adjusting them exactly the right height, so the back wheel does still touch the ground, and supports at least half the weight of the bike. Put a quarter inch of something under the rear wheel, then snug up the hook on the front lightly, and screw to the wall.

If the wheel still hangs above the floor when you remove the quarter inch, then lower it another eighth. At some point you will get it perfect, the front wheel hanging snug, and the back wheel just touching enough to take some of the weight off the hook.
---
If your bike is used daily, I'd just rearrange the furniture so the bikes have a place to herd. It's kind of a chore to pick them up when all you want to do when you get home is relax.
Before that, I used the one Chalo linked. Had to bend the hook part a bit to make the wheel slide in easier.
Surly Ogre rigid 29er, rear 10T MAC @ 50V 25AH & 40A: 30mph road/gravel/hill machine
42" dual diagonal Eskateboard @6s & 90mm wheels
Next: eMTB @10-12s & 8"-12" pneumatic wheels; Got Strapped? d-(',')z
---
I bring my ebike in from the rear walkout, when it rains or some snowy days, I let it dry off under the rear deck for a few hours, then bring it in beside the tv. In the garage I have them cheap hooks for regular bicycle, a few days this year, wet snow pile up on bike I park ebike in garage, my garage is heated.
---
arthurtuxedo 100 W



Posts: 105
Joined: May 16 2017 11:45am
Location: San Francisco, CA
Thanks for the recommendations! It looks like the single hooks are the best option
---