Hehe... ESB "Search found 108 matches: Wuxi"...
FIRST popping up in 2008. ("Wuxi Aote Mechanical Electrical CO.")... and again in 2009 ("The development departments are located in Germany and Italy, the design was done by Paolo Valcic in Italy. The company-owned factory, which is under German management, is located in Wuxi near Shanghai, China.")
... in 2012 "Greentime controllers":
https://endless-sphere.com/forums/viewt ... 30&t=40900
... in 2015... "China now has an in excess of 130 million "e-bikes" (electric bicycles, scooters and motorcycles) on its town and city roads creating enormous EV production bases with over 2000 separate companies producing electric vehicles and parts in areas such as Wuxi (which has a business park that it
the biggest center for the production and research and development of electric bikes in the world
)."
Seen on ES here:
https://endless-sphere.com/forums/viewt ... 97#p989097
BUT. ESB "Search found 0 matches: Wuxi"... in "Topic titles only"?
Anyway... Wuxi as seen on Wikipedia:
https://en.wikipedia.org/wiki/Wuxi
ALL the above found re searching out ONE electric bike manufacturer from Wuxi.
(They say:)
... dedicated into designing, manufacturing, distributing stylish and high performing electric bicycles, such as folding electric bike, fat electric bike (electric fat tire bike). Especially our 20 inch folding fat electric bike is very popular in US and Italy.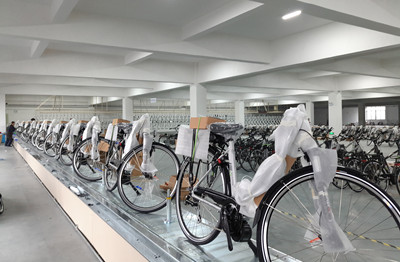 Ebikelee Co., Ltd.

No. 201 Xixie Road, Hongshan Street, New District, Wuxi, Jiangsu, China

Phone: +86 158 0612 0486

Email:

ebikelee@ebikelee.com
... seen on FacePlant site:
https://www.facebook.com/ebikelee/
... and using WordPress...:
https://ebikelee.wordpress.com/
,,, and THEIR site/URL:
http://www.ebikelee.com/
[phew...]