My purpose is to commute 4 miles to work on extremely flat land and maybe a few bike trails. The bike I'm looking at is a Schwinn Meridian Trike with 26" wheels or any retro/vintage looking trike. Since the speedlimit on the one and only available route is 45 mp, I would like to be able to cruise at that speed to avoid getting rear ended by 1/2 tons of stupid.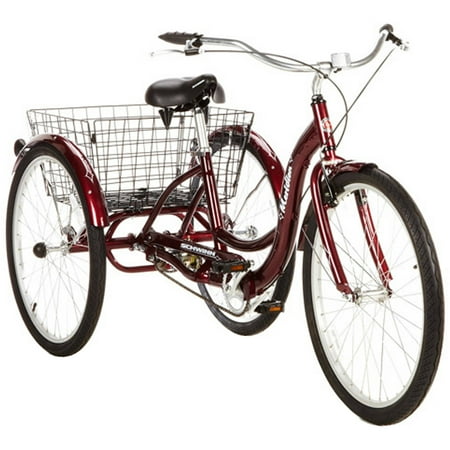 My question is, would it be possible to have two motors at the back of the trike with one on each wheel? Also what parts do you guys recommend for this project that doesn't force me to abandon the 1960s retro look and go with an ugly plain trike? If you got suggestions for motors, tires, etc then I'm all ears. I tried to find a steel trike retro frame and some other parts but the search engine just didn't want to help me out on that. Some specific info:
Rider weight: 220 lbs
Budget: $1200 but could throw in a few hundred if it really makes a difference.
Max Speed: 45-50 mph
Range: 10 miles minimum.
Terrain: Extremely flat and boring.
Location: Louisiana, US.