solder outrunner from DELTA to STAR to get lower KV
This is my EMP 80-100 KV130. I wanna change the KV by factor 1.73 to get KV75.
I know that Lebowski posted some kind of "tutorial" (which is a bit confusing to me) , but I thought I could get there the more simple way because I know the winding scheme.
This is what it looks like with the 6 winding leads seperated. I wonder if I understand the winding diagram right (It should be ABCABCABCABC I guess) then I could just take every second one ond solder them together... couldn't I?
any thoghts though?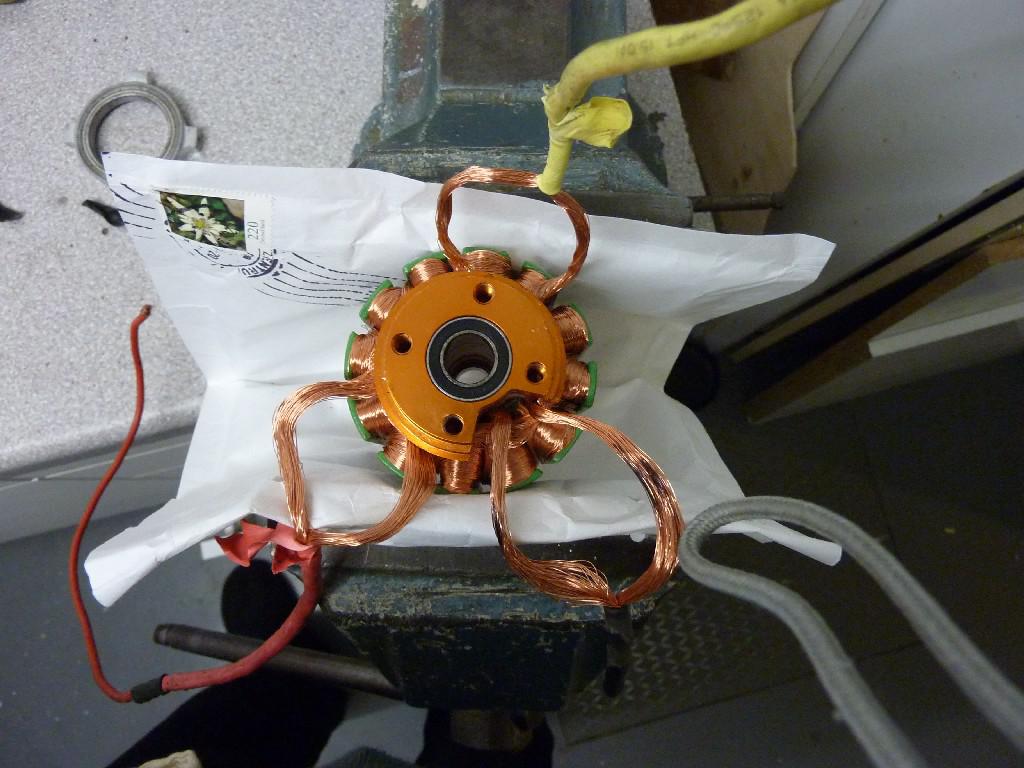 I would just try if I hadn't just fried my first controller