I think I solved how to add heat sinks to the interior of the stator. I had this idea but finally got around to working on it. Problem with adding heatsinks to the interior is that you can't buy any that can fit the circle.
Simply milling down a regular heat sink to about .2mm thickness makes it flexible and it will bend around the circle. It also saves weight because I'm not looking for thermal mass.
This is a test heat sink I tried to see if milling it will make it bendable. The actual heat sink I will use will have about 32 mm fins for lots of surface area.
I'll have to make something to hold the heatsink in place until the thermal epoxy cures, but this shouldn't be too difficult.
Now the hard part how to pass air through these heatsinks in my EDF cooling setup. I have some ideas on this but will need to do some experimentation to get it right. I want my single 30mm EDF to ciruclate some air through the heat sinks before exiting the hubmotor. This should really help cool down the stator a lot if done correctly. I'm adding a lot more surface area to the stator, in the order of 10x-30x depending on how many of these sinks I use.
Left heatsink is thickness before milling. Right is with it milled down to ~.2mm.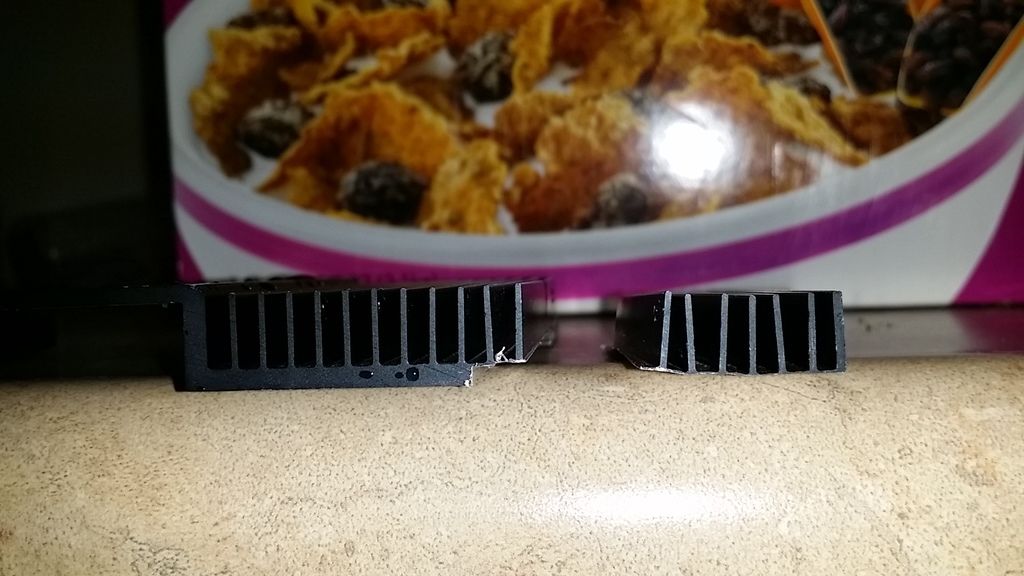 Before pushing it in place.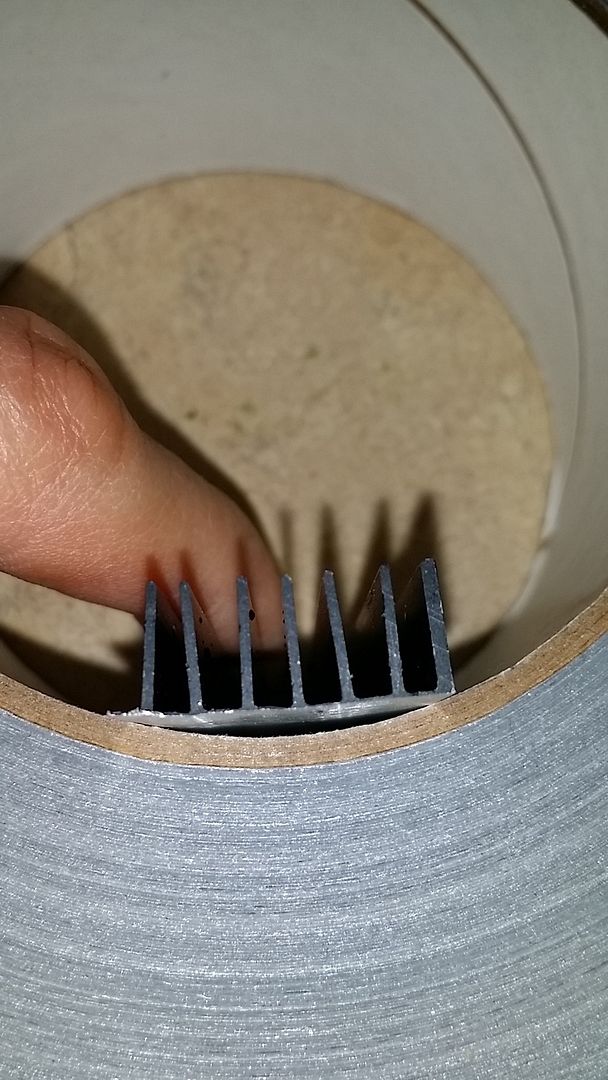 Heatsink bends around the interior of the tape roll.