Since finally i've got some results, it's time to get feedback
I'm designing 12F high efficiency controller, capable of running 100kERPM in sensorless/sensored mode. Up to 200A 30sec and 120A continious phase current with proper cooling.
Main advantage - using high switching speed of mosfets, proper designed power plane - low inductance, direct phase current control (capable of current request response almost instant), overcurrent protection (but not overregen
), temperature protection, dual sided cooling for mosfets. Fits in 9F infineon casing. Futher it will take up even less space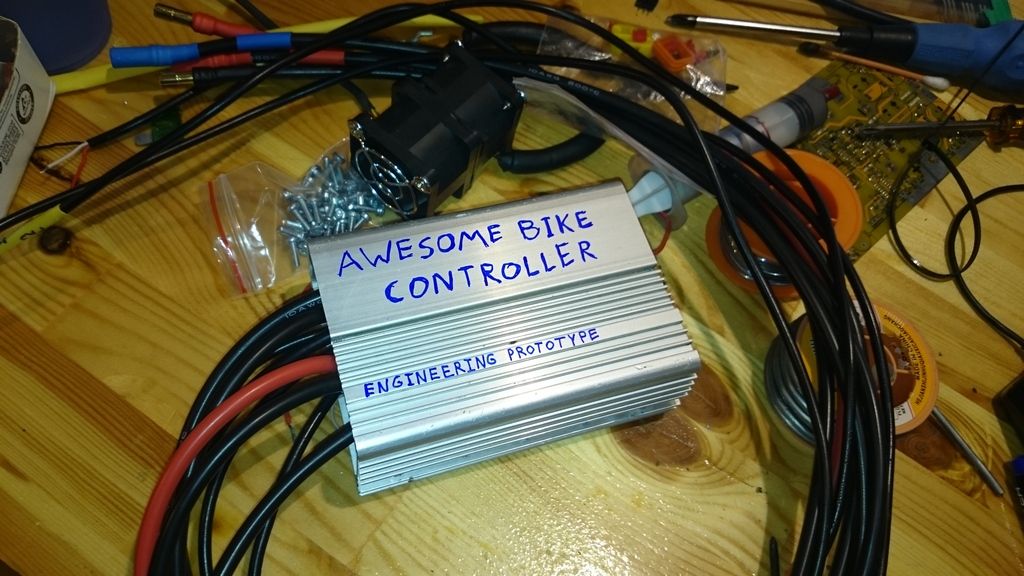 phase currents:
It is 100V mosfet and capable to run up to ~90V. I've seen 7200W from this installed on my Adventure Bike, it kicks ass when you release brake with full throttle.
As for now im succeed running sensorless in less than 60 ERPM and up to 100kERPM stable, but got some problems from higher amps on my "cromotor", current recovery lasts for too long sometimes. Also i have no test bench, so i'm run all test on my ass
Also implemented as for now step-up converter mode (charge battery through motor or any other inductance). In plan using bluetooth or wifi for configuring and flashing new softwares.
Suggestions?