Hi there,
I
had
17 inch wheels for sale.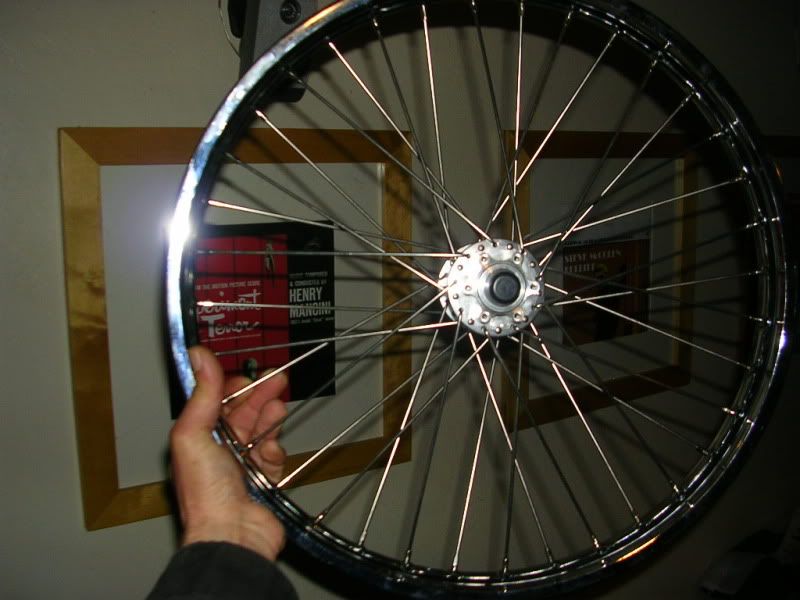 The rims are 36H FEMCO
1.20x17
chrome plated steel (that's 40+ mm wide folks!). Spokes are 12 gauge (
2.58mm dia.
) Stainless Steel laced 2-cross to a 100mm wide, disc compatible QR alloy front hub. Building a
very
strong, hub motored wheel should be pretty straight forward if you cut & thread these spokes to length, or just plop it in your disc compatible (
QR dropout
) fork as is!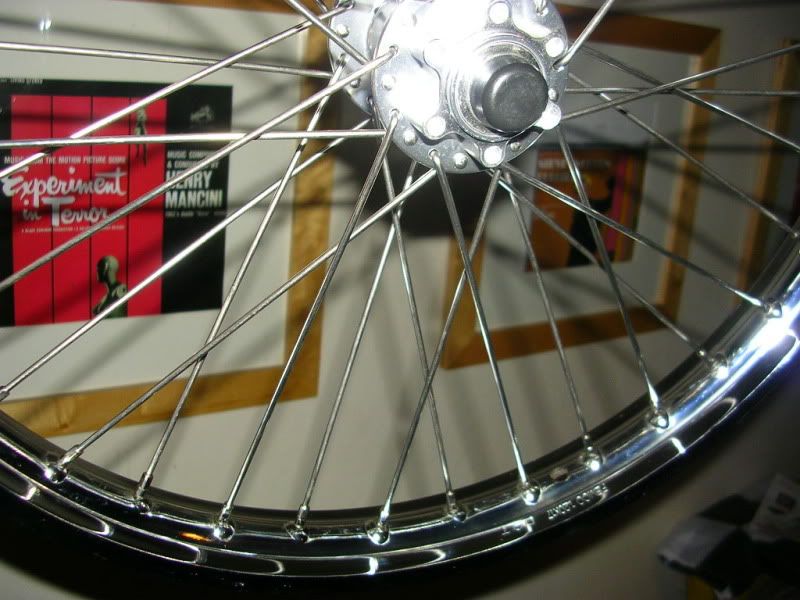 Yes, DOT compliant. Cost is
75
bux
each
+shipping from NorCal ..you lucky people
ERD = 418.5 mm
Spoke Hole Diameter = 5.14mm
Spoke Diameter = 2.58mm
Nipple Diameter (before the flare) = 4.6mm
Weight =
4.25 pounds
Hub Flange Diameter = 58mm
Hub Flange Width (C->C) = 58mm
Bearings = Sealed cartridge (made in Japan)
EDIT: Measurements and details in
bold
type added/fixed.