CHECK THE UPDATES IN THE FIRST POST FOR LATEST PRICING
So I had this idea regarding a controller bracket for infineon controllers that are the most commonly sold here on ES for performance ebikes.
The concept is basically a flat plate of a thickness a bit more than 1/16" aluminum that can attach to the water bottle bolts and has the bolt holes at the edges to mount it with bolts and not ZIP TIES. I also added 2 additional holes for different mounting solutions.
As an example you could use the clamp in the image to attach a controller vertically to the seatpost tube. This will be a very clean install and it is better protection from theft since you can now have up to 6 bolts per controller. I am making the bulk orders for 6,9,12 and 18 fets plates and also for the clamps in silver and black color so that you can attach it to different places on the bike. The ones shown in the image are for 6 fet and 12 fet.
The idea of this thread is this; pm me if you are interested to be on the first order. I'm targeting the price of these to be 20$ shipped within the US and if you need the clamp adapter 5$ more.
The brackets are made out of 6061 T6 aluminum.
The reason I made these is because I'm making some bikes for a local business and I wanted a clean install of the controllers so that it looks profesional and if there is interest I could also sell it on ES. Let me know what you guys think.
Here's a pic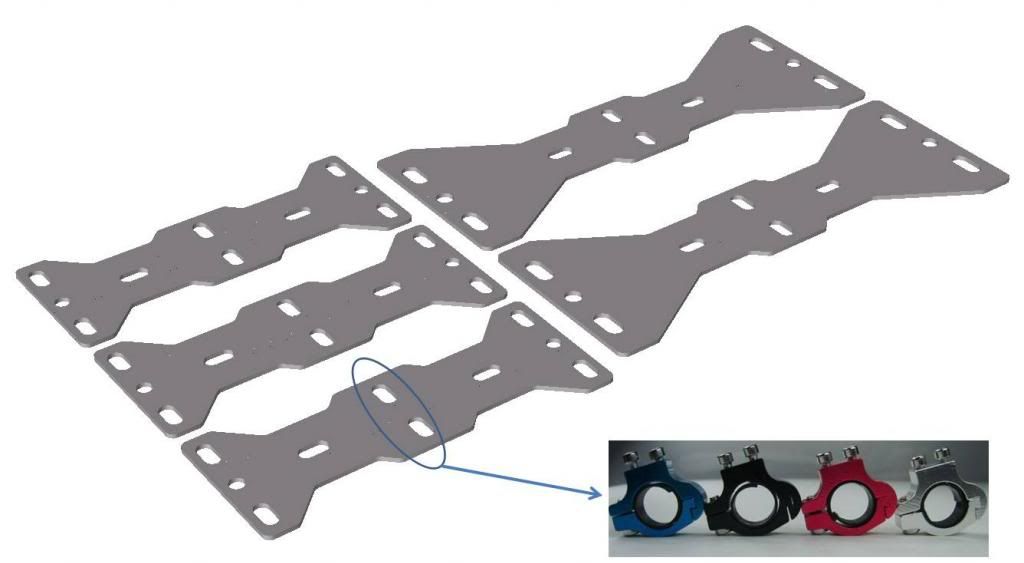 UPDATE 4/9/13 ;
So I got a couple of pms and some interest in this. On the first post i'm going to update a list of people and qty. Please PM me for details so that I can at least know quantity as soon as the plates and brackets arrive I'll contact you via pm.
YOU DON"T HAVE TO PAY NOW I'LL FORK THE COST OF THE ORDER, just PM me to put you on the list.
Prices are gonna be like this (shipped within the USA);

Bracket Plates;
6fet - 14$
9fet - 15$
12fet - 16$
18fet -18$
Clamp Adapters;
5$ each I have 2 colors gray and black so specify which one you want

The initial order is going to have the following quantities that I'll update as I get more orders (target date is about 10-15 days until its here);
6fet - 10 pieces
9fet - 5 pieces
12fet - 5 pieces
18fet -5 pieces
ORDER LIST:
1- direland (2 - 18 fet brackets)
2- hjns ( 1-6fet 2-18 fet )
3- sacko (1 - 12fet plus seatpost bracket)
4- biohazard man (2 - 12fet plus 4 brackets)
5- mwkeefer (2 -6fet 1- 9fet plus 3 brackets)

Here are the 4 bracket types with their respective fet count.
Update 4/25/13 ;
Alright as promised some pictures of the plates and brackets;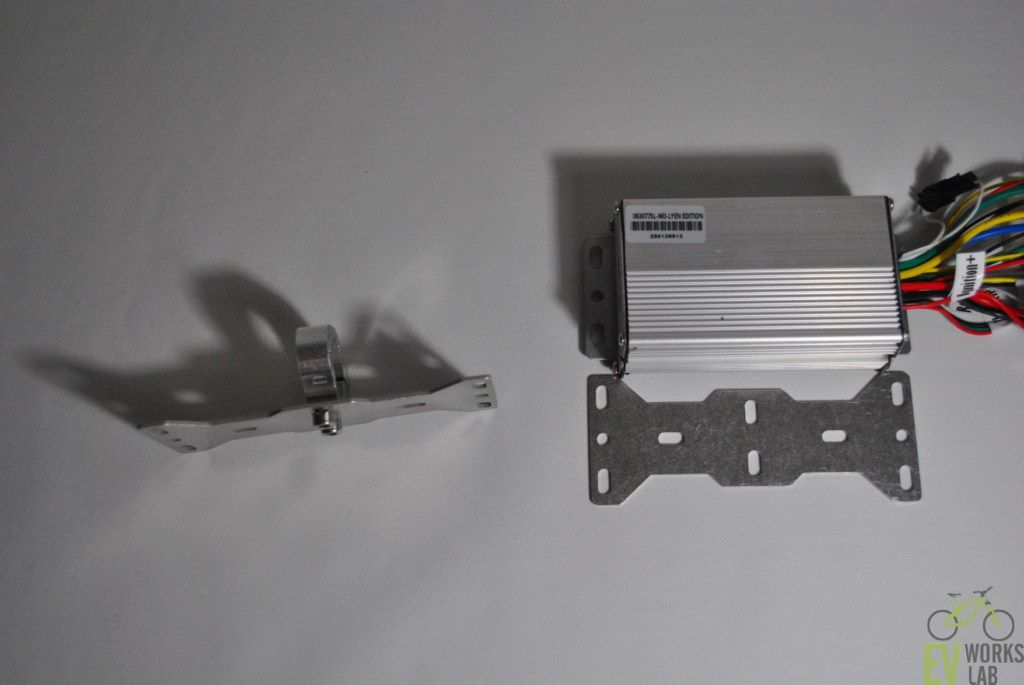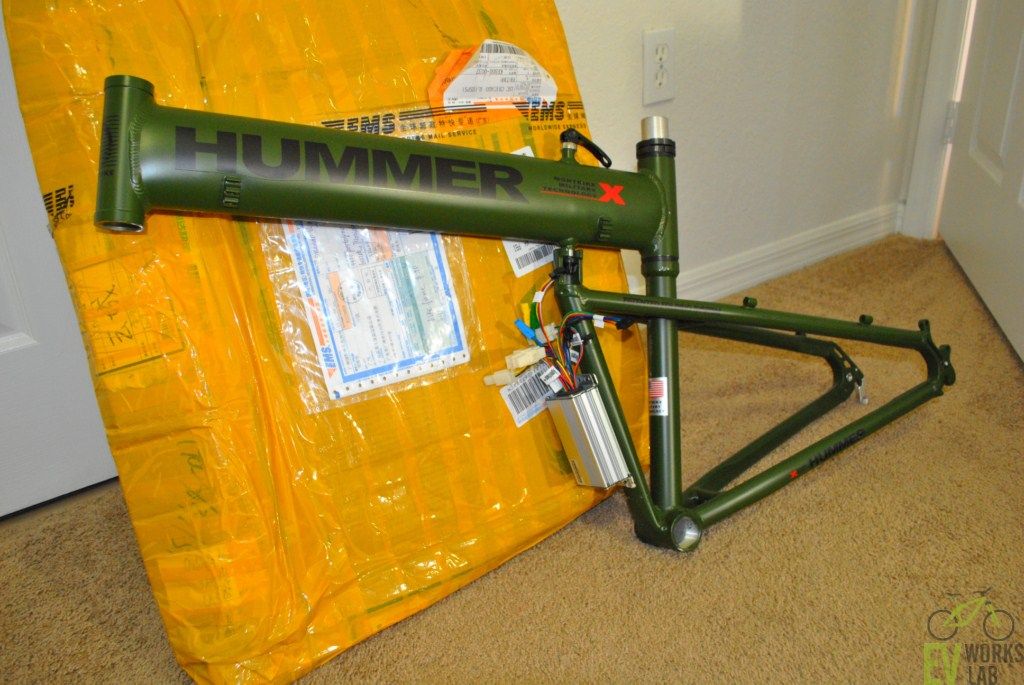 A couple of notes thought ...
1- The plates work pretty well with the stock bottle mount holes and are not too flexible.
2- Sadly the clamp adapters do not fit the seatpost. It seems that they COULD work but you will need a bigger bolt. Also the fit between the plates and the 2 bolts on the clamp is pretty close. I asked the center to center dimension of the clamps and they gave it to me but I think its a bit short. This means that the bolts are a tight fit and as you tighten them it will be a bit hard to get them all the way to the end. I believe you can still make it work. but you will need a seat post diameter that is smaller than 27mm.
3- If you want to mount the controller FLAT you'd need some low profile bolts or you can just use normal bolts but the back of the controller will rest on the bolt so do not over tighten the edges. Funny enough I used tie wraps on the green bike picture and it looks clear and it holds pretty good and is super stiff.
Please contact me via PM if you are interested.
Update 5/14/13 ;
Alright new prices and updates
The box of low profile bolts is here;
The gap in the second picture is about 1/8" to the controller
the picture doesn't do it justice.
From now on these are the newer prices;
All prices shipped to the USA and includes 2 M5x16mm low profile bolts
9$ - 6 fet
13$ - 9 fet
14$ - 12 fet
17$ - 18 fet

Again if you want you can PM me but all these articles I am selling on my website and the new prices is reflected there as well.
Thanks for all the people that have bough already and for the support of this forum.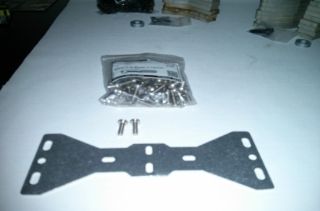 Update 5/28/13 ;
EPIC... thanks Stevil_Knevil
This type of bracket is PERFECT and VERY sturdy.
It might fit a 12fet but since I ran out of 12 fet plates i can't take some measurements. Ordered some more plates to maintain the stock.
Also on another note these plates also work with greentime controllers.
Check it out;
FITTED WITH A LYEN 6 FET
SHOWING THE 9FET PLATE FOR COMPARISON
Update 6/5/13 ;
Well since the big order is made I got a discount and I'm passing it over to you guys.
All plates except the 12 fet are available to ship. The ETA for the next order is on the 19th. I'll pm the members that were interested in the 12 fets.
NEW PRICES $

18fet - 15$
12fet - 13$
9fet - 11$
6fet - 9$
All the prices above are shipped within the USA and includes 2 low profile bolts per plate.
Shipping worldwide varies by location but for canada it is 7.7$ and the rest of the world is approx 12$

My website now has the calculator based on weight for the following international locations;
CANADA, AUSTRALIA, UNITED KINGDOM, SPAIN and FRANCE
I added these locations for now since I get orders from those countries recurrently but I can add your country at your request just PM me.
Thanks for your support guys!