John thank you for the part- link i did not know that link before !!!!
I dont use a BMS on my Li-on Battery but i balance it before i solder them .
May the future will show how long this Accu will live without BMS
!!!
So if you have enough money you better use a BMS
To our questions..........
My Curtis Sep-EX Controller stop´s if the Battery is longer time under 37,5 Volt thats a safty feature, i test it unintentionally on a long trip
so the Controller stops the Gator long before the Battery is damaged .
The E Gator Controller-Software - default settings are set for Acid Batterys thats why i use a a s13(54,6 Volt) Lion Cells
.
I know that the Max possible Voltage for this Controller is 65 Volt but the Controller software default Seeting is set lower so may it is possible that the Controller dont work with a s15 lion (63 Volt) i dont test and know that
.
Also i could not change the Settings with the Curtis programming Handbox because this Controller is Password protected .
So you must work with the Factory Controller Settings(Acid Battery Settings) !
So if your Gator is Speed limited to 10km or 25 Km the only way to manipulate the Speed is to change the Tachopol -Sensor- Wheel that´s the little Wheel on the DC Motor (fewer Magnetpoles the faster the Motor rotates)
.
so more or less The Photo story comes to an end .
I mount a cheap Amazon Radio(work well!) that had speakers inside and i mount 12Volt Socket outlet for connecting all kind of 12 Volt equipment
and i weld roof rack and mount it on the roof now i had more storage place .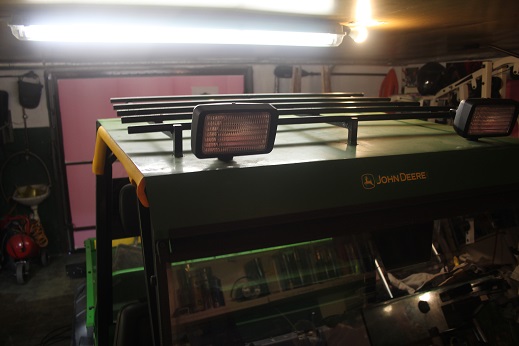 John ....my gator is a first Generation Modell V.1.0 i dont know if newer TE _Gator had the same controller and wiring but on mine i dont had to change any Wiring the only thing i change is to mount a Battery Switch and a 250 Amp ANL Fuse !!!!
And i change the charger to a Lion 10 Ampere Charger because the old charger is a acid charger and not for Lion Voltage !!!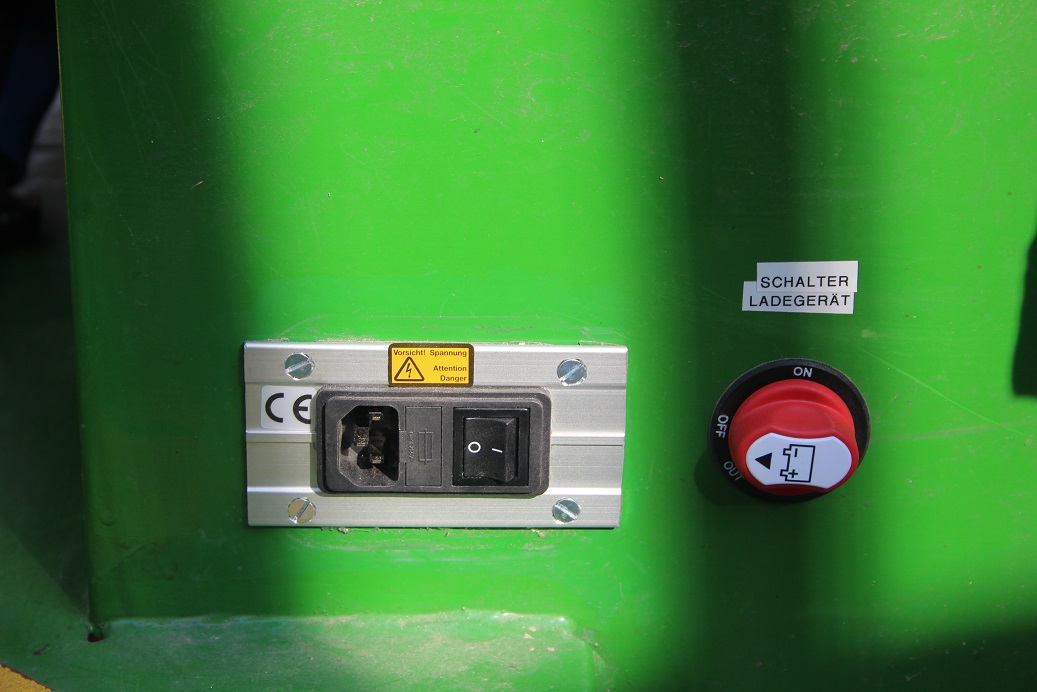 i change the originally 48 Volt Socket against this Default 230 Volt Socket outlet (Picture) the little Battery switch is not the Main Switch it is for the DC-Side of the Lion-Charger.
I only had to connect the wires from the old 48Volt Socket to the DC-Side of the Charger .
on this out of focus Photo you can look at the charger it is now mountet inside so i can connect the Vehicle Directly to every 230V Socket anywhere (In Europe
)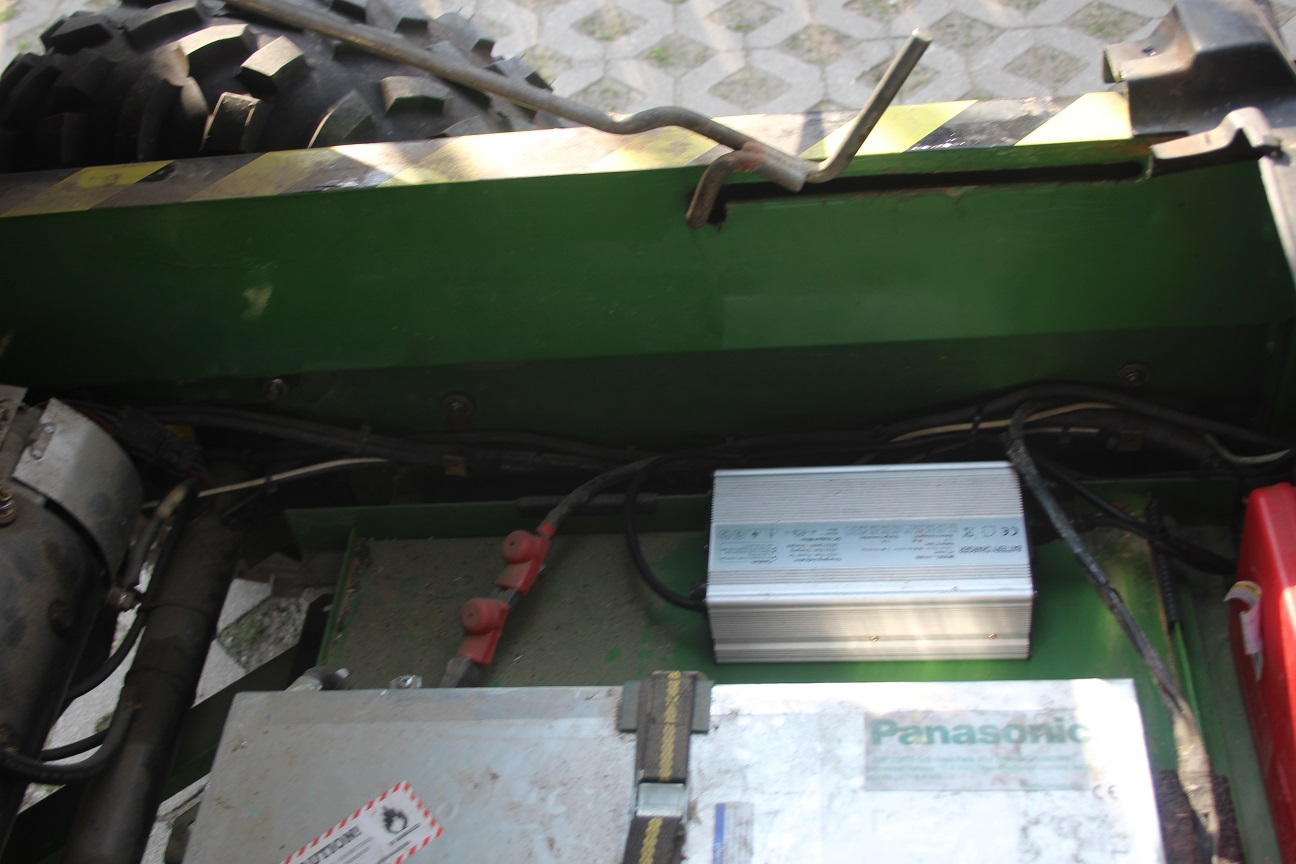 greetings
Martin