Here we go, another pre-build thread...
I am now the proud owner of a 1989 Honda CRX. It would have to be the most aerodynamic, light-weight chassis going, and is just asking for a conversion.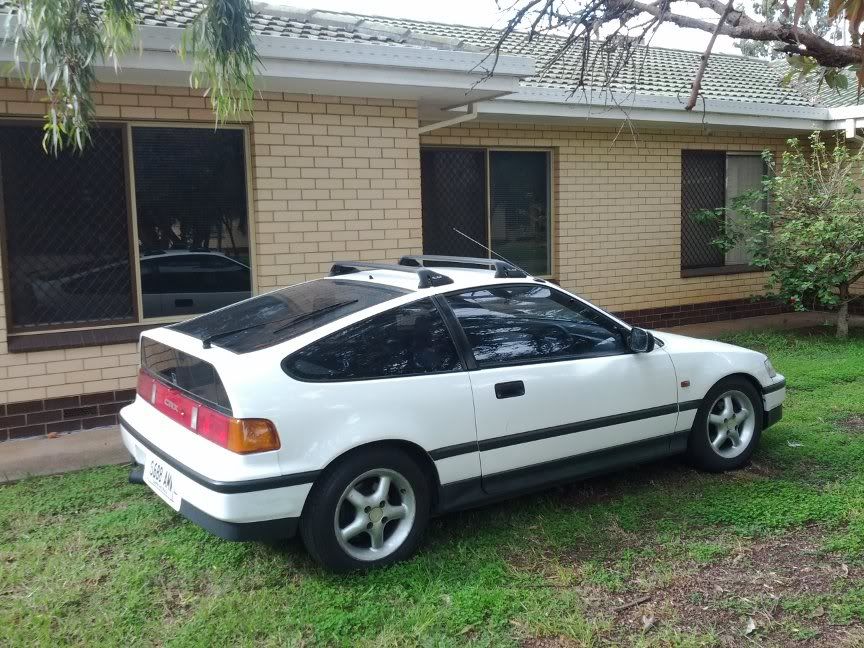 It is still sitting in Adelaide, but I will be picking it up at the end of July. It will remain an ICE for a while yet, but hopefully by the end of 2013 it will be well on the way to becoming electric.
My basic aims - efficient commuting.
Top speed 130 km/h. No need to go faster when you have 4 wheels. Two wheels on the other hand...
0-60 km/h about 3 seconds
0-100 km'h about 8 seconds
I hope to achieve this with a XXXXXXXXXXXXXXXXXXXXXXXXXX Edit - going with an Evo AFM140-4 at 700 V DC.
Not sure I should bother with a transmission, just a single 4:1 reduction to the main differential (it's a front wheel drive).
Range - I am aiming to squeeze as many EIG cells into this as it will handle without jeopardising the boot (trunk) space. I should be able to fit a third of them under the bonnet and the rest under the parcel rack. Ideally I will have close to 200 km range, but at least 150 km. This is at least 25 kWh, but if I can get more in there I will.
And its going to be a sleeper. No need to draw too much attention to my thrifty wheels
Don't expect lots of updates, but comments and criticism most welcome.