Hi,
I completely missed this forum.
I went to Shanghai on vacation 2011 and was blown away by the electric wheels they had there so much that I bought one on their "craigslist" and took it with me back home to Sweden on the plane, it barely made it through the x-ray machine!
This is what that e-bike ended up looking like: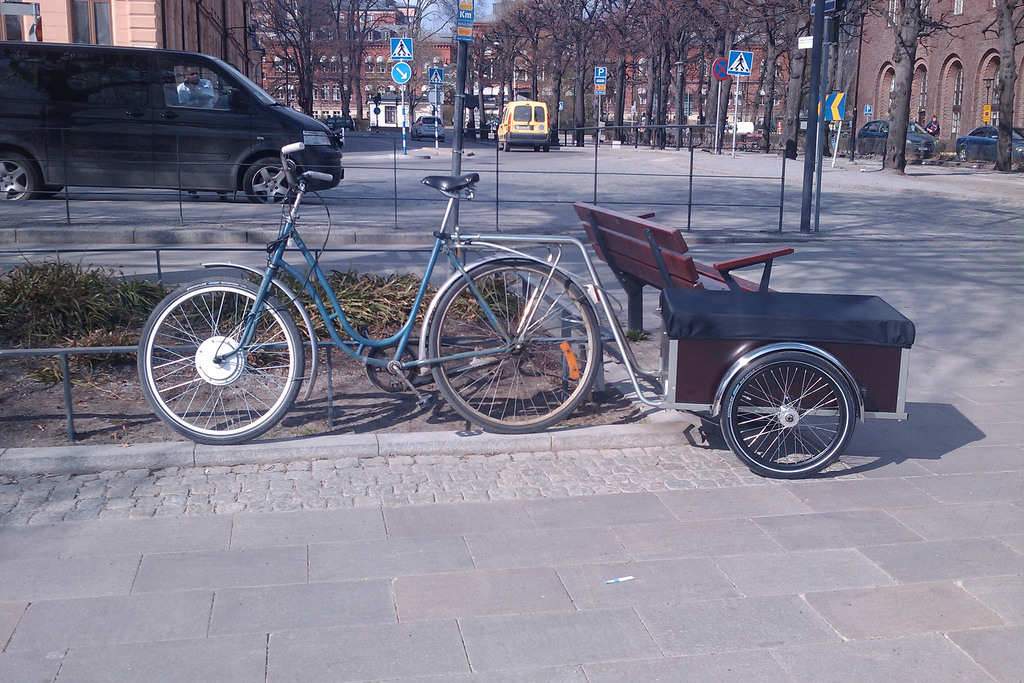 This is my e-bike today:
But now onto more serious things: I would like to build a very low profile lightweight 2 seat DIY "car".
Basically a simple steel frame with
glassfiber
plastic body and windows, I'm thinking:
- 2x electric bike wheels front.
- 2x bike wheels with disc brakes back.
~ 100kg of lead/acid batteries (72V/65Ah).
~ 100kg steel frame.
TODO:
1) learn how to weld the frame so it will be able to mount bike wheels on some kind of suspension and allow steering.
2) worry about the legal bits of actually being able to drive that thing on roads.
3)
mold
build some kind of body for it.
What do you think?
Are there attempts like that on this forum already?