Kalashnikov's CV-1 electric car touted as Russia's answer to Tesla
:
https://www.bbc.com/news/world-europe-45292028
Starts:
Russian manufacturing firm Kalashnikov has wheeled out a retro-looking electric car it says will give Elon Musk's Tesla a run for its money.

The firm behind the famous AK-47 assault rifle presented the eggshell-blue prototype vehicle, the CV-1, at an event near the capital, Moscow.

It said the CV-1, inspired by a Soviet hatchback created in the 1970s, was a revolutionary cutting-edge "supercar".

Kalashnikov was earlier ridiculed over its new combat robot "little Igor".
W/a pic: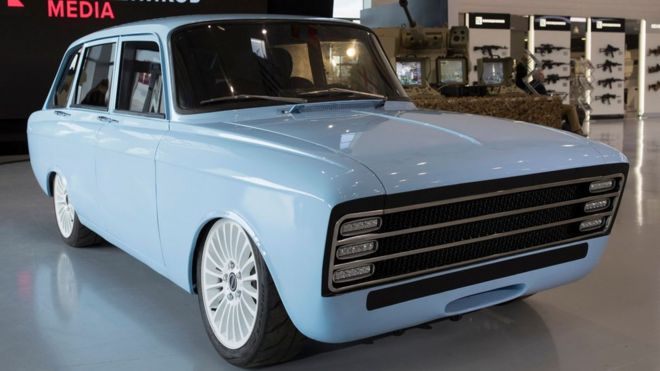 Sure miss that Soviet Yugo. [sigh]
PS: