i started this project a little while ago and just recently finished. i thought i share this e project with you guys since it is a stand up scoot, and its electric...lol.
so i started out with a goped sport model from the bare frame. i meant to put the 2stroke motor intended for it on this thing, but i couldnt find one. so plans changed for the better.
this is what i started with: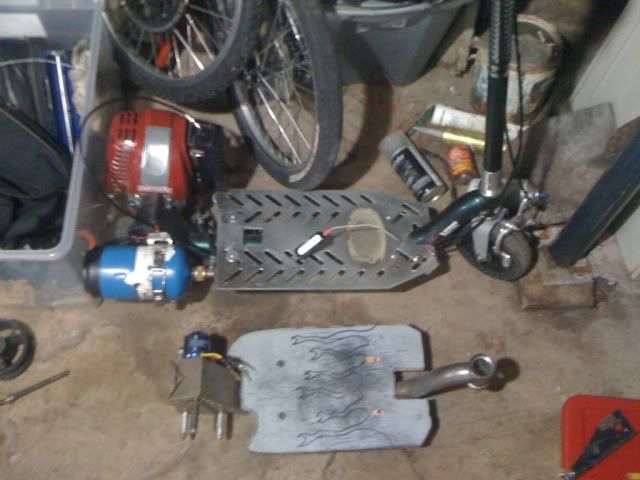 i specifically made this one smaller, so i can bring it to school with me to cruise on campus. as you can see the size of it is signifigantly smaller than my propane powered goped.
the two of them side by side. surprizingly their power ratings are similar. the propane one with 1hp peak and the rc motor with 800w continuous.
then it started to come together: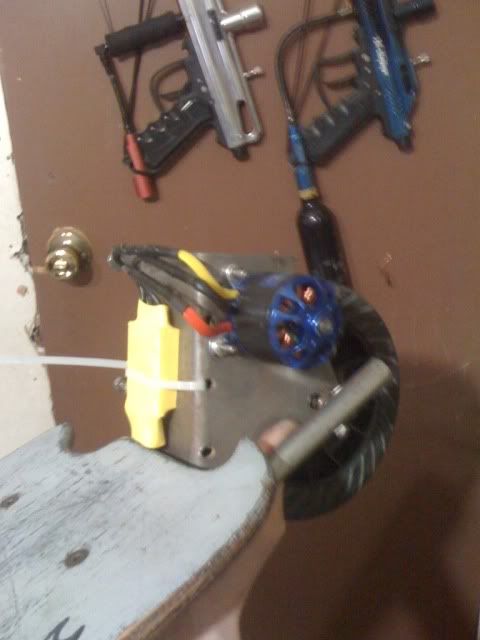 the fenders on these are known to break off so mines didnt have one when i received it, so i did some angle grinder art with it: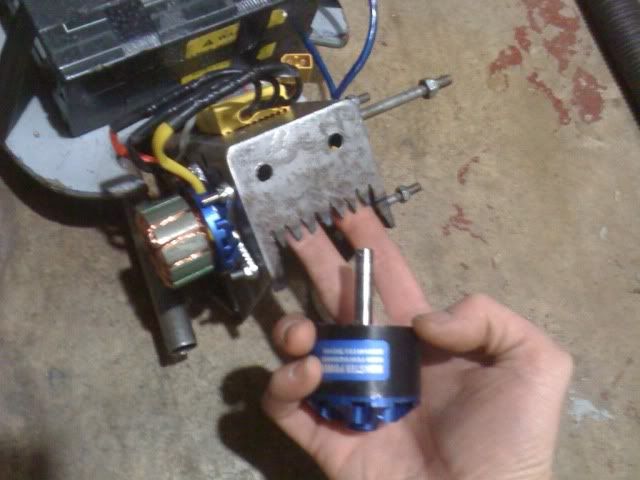 at this point its finished in its testing phase. as you can see it is smaller than the bigger one, probably around 75% smaller, hence its name. the boot is size 7 for a size reference(yes, i know i have small feet):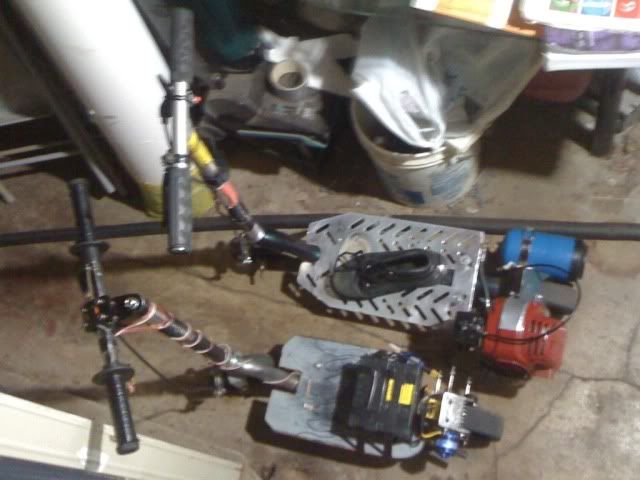 a view from the front: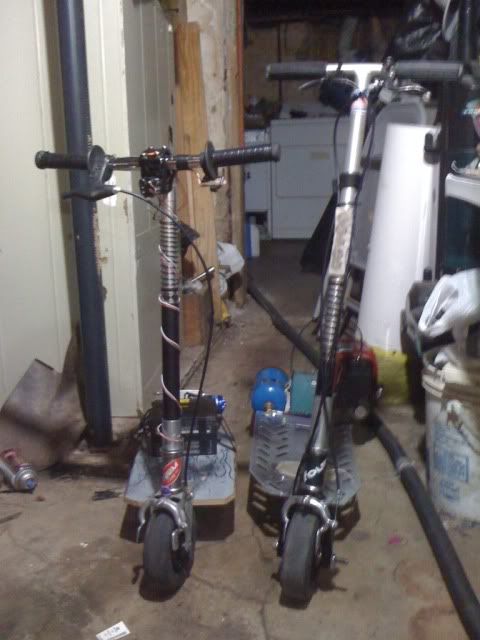 when i was testing i was using this:
then i went to this: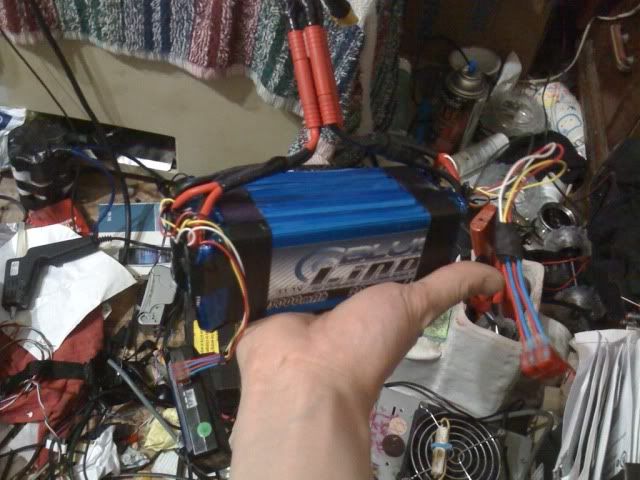 amazing that these two batteries have pretty much the same energy.
its up and running. and its tons of fun so far. this thing is quick and i wasnt expecting it to be this powerful at all. i shouldve left it the normal size. it only has the front brakes, so i was trying to stop it quickly, so i grabbed a handful of brake and ended up going over the bars. good thing i bailed in time before i landed on my face.
i raced it against my propane powered one with my brother riding it, and i was riding the electric, and they were pretty much neck to neck, and at times beating it. boy, this thing gives me the EV grin!
the specs on this thing are:
-goped sport model, miniaturized
-exceed monsterpower 46 motor, 50-55, 670kv
-0.650 inch drive spindle
-mystery 80A ESC
-diy 555 timer servo tester
-4x blue lipo 11.1v 3000mah 20c, configured in 2s2p fopr total of 22.2v 6000mah pack.
-still need a charger, using a 3s balance charger but its not doing its job at all.