Well Hi to everybody out there!! this is my very first post on a Forum ,but having being a forum user for many years i thought i would actually contribute!!
I have started a E-skate project. Having owned an elektroskate off the shelf 500w model which I'm more than pleased with but i do think the single wheel drive is a bit limiting up hill and I live in Yorkshire!!!I thought I could do better!!
so the specs:-
2x 3KW outrunner motors
Alien controller- from my good friend Bruno!!
http://endless-sphere.com/forums/member ... le&u=27393
Nice long board (undecided yet)
Holey Trucks
Abec !! flywheels 83mm super soft 75 durometer!! (with my custom wheel hubs I can use any diameter of Abec 11 wheel-102mm!! yeah baby)
Wii nunchuck remote (hopefully Bruno??)
I am lucky enough to be a CNC machinist and can do my own parts and use Solidworks fairly proficiently!! I am also helping Bruno out with his Ebike RC motor design
http://endless-sphere.com/forums/viewto ... 73#p691073
.
My intention is to be able to use off the shelf parts and just add the RC system to it.. they can make the trucks and wheel far cheaper and better than me!!
Ive done a few renderings of the finished product and hope it comes out half as good!!
Any comments would be most gratefully received!!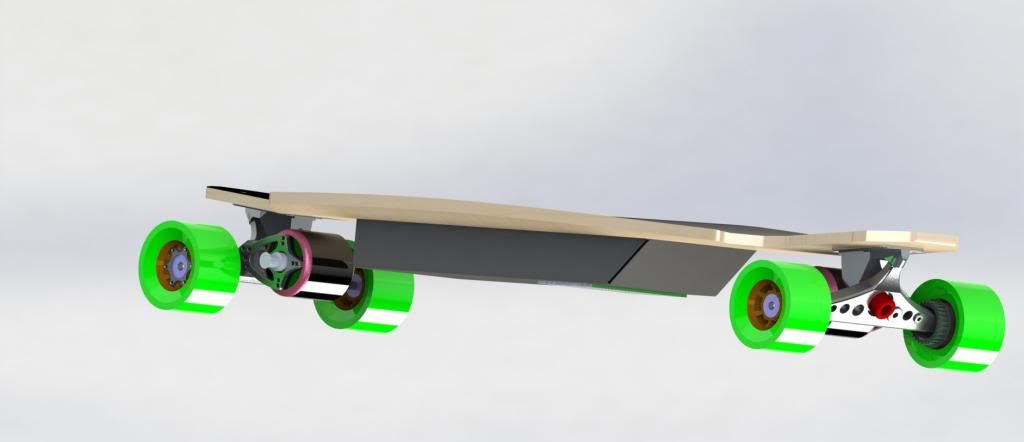 more-photos
just waiting for the motor and controller from Bruno!!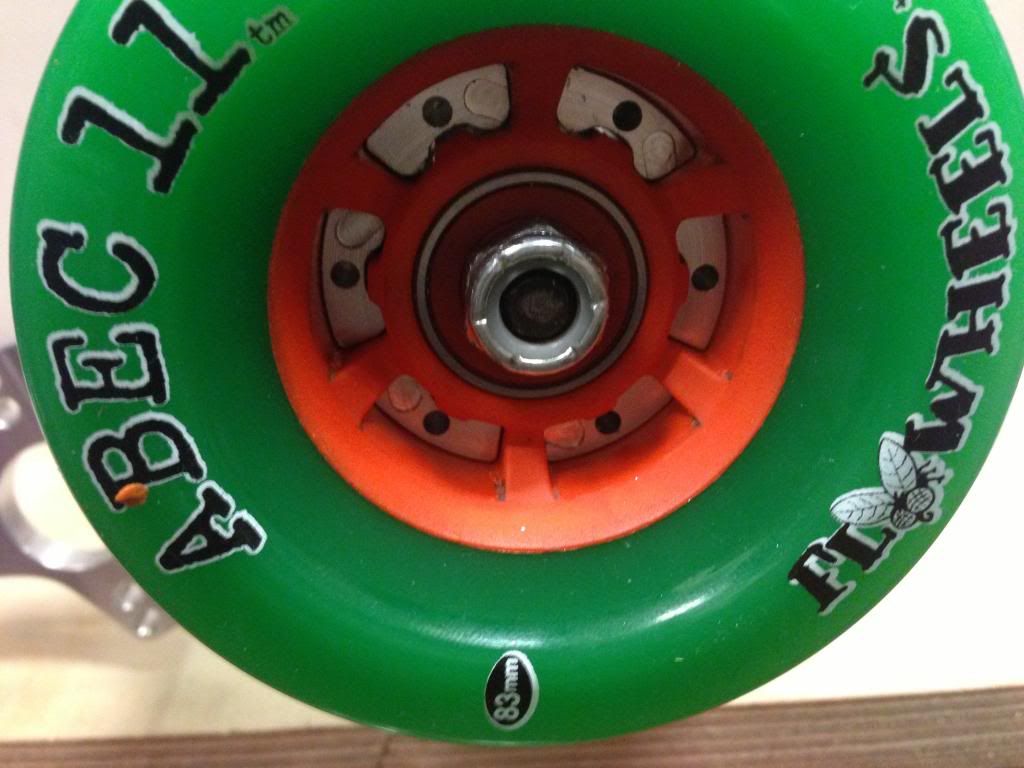 battery box-done!!
motor brackets done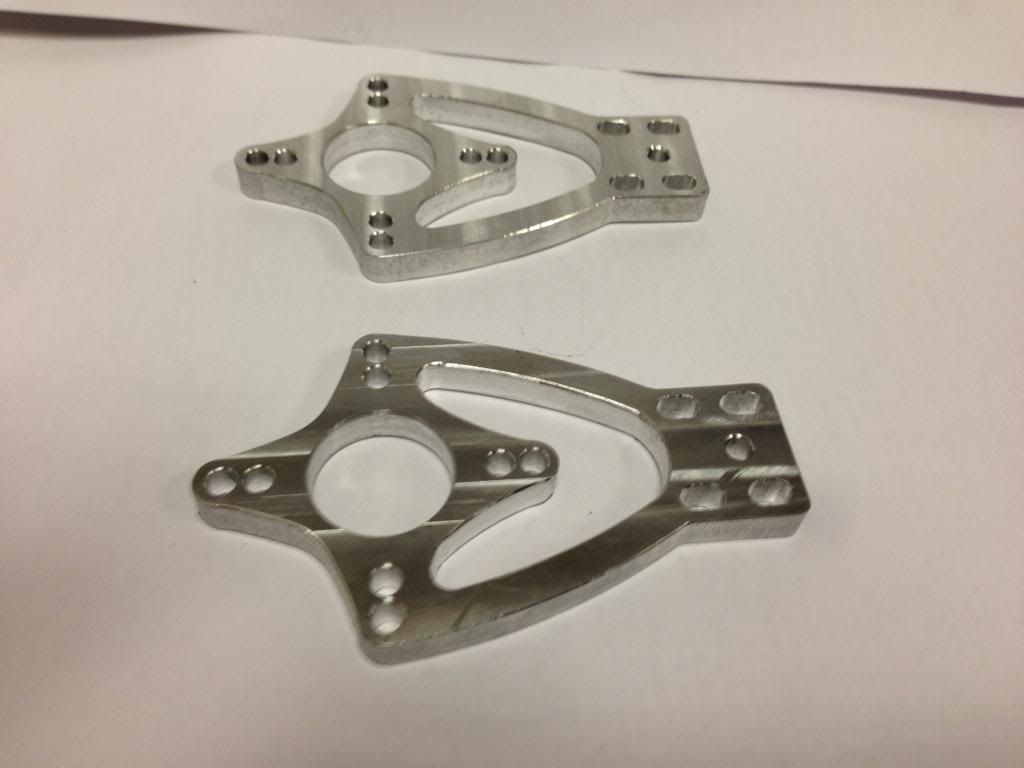 \