Hi
Next Trampa in this forum

Technical details
Trampa 35° HOLY PRO with vertigo trucks and superstar wheels.
Outrunner motors - 2 x SK3 6374 149KV
ESC - I have not decided , but rather 8-12S ... now I will use for testing 2x FVT 120A (only 6S).
LiPo - ZIPPY Flightmax 30C - 16000mAh 6S (After changing the ESC, can be 8mAh 12S)
Belt transmission - HTD5M 15mm, 15/60 (belt 350mm) and 20/60 (belt 375mm)
MotorHolder (now printed with PETG)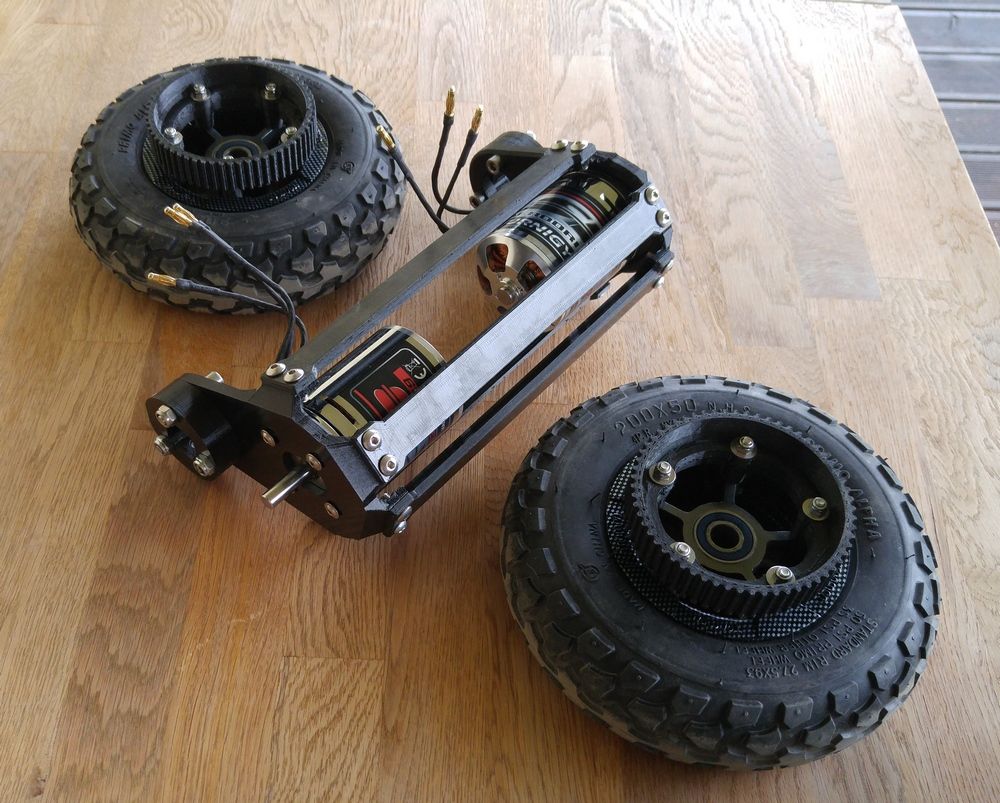 Mounted set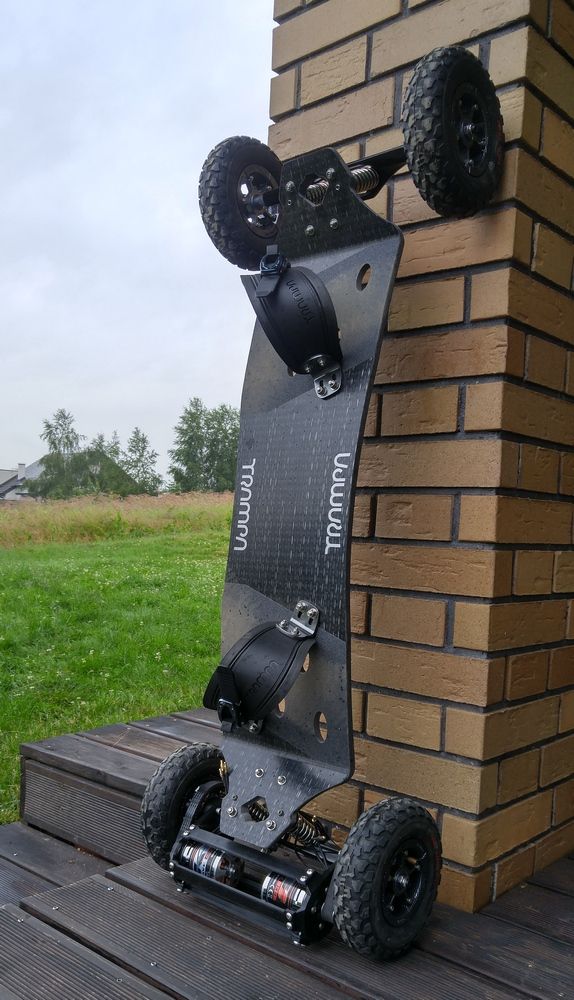 New MotorHolder will be made of stainless steel. Conceptual design below.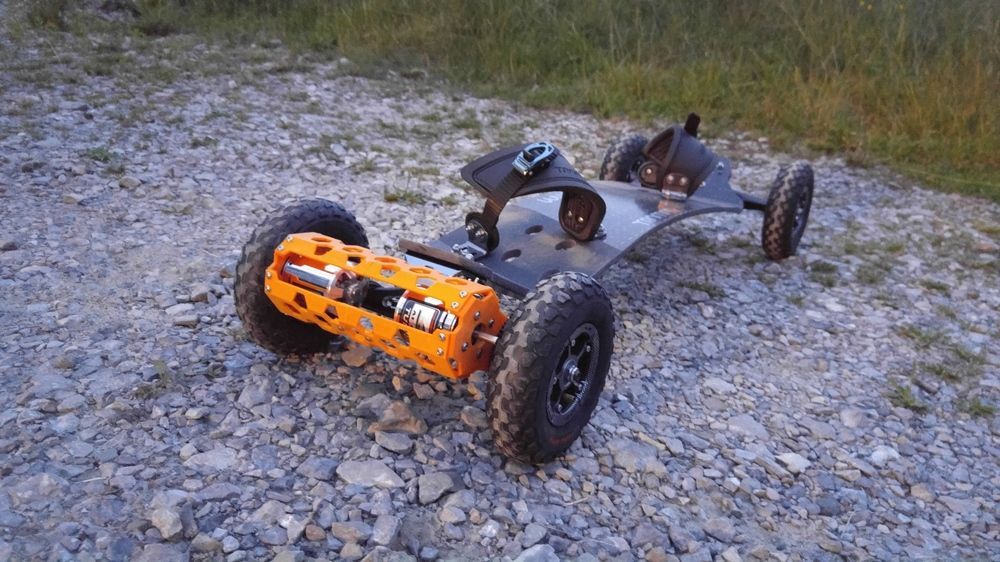 Motor Holder pictured is a prototype plastic. The target is to be cut and bent from stainless steel.
Evolution of the pulley
Regards:
Tom