It has been awhile since posting on the sphere but I think there are some members here who will find this new project useful. We have modified the original Kicad files for V4.12 and switched to direct fets for proper cooling with heat sinks. The modified files have been uploaded to our OshPark account for anyone to use. They have passed bench testing and will be tested on a single motor build very soon. Here is a link to the files if you would like to build on your own:
https://oshpark.com/shared_projects/6kWeFuuK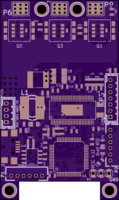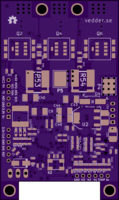 I am also working towards a 12 fet version for higher output applications. We should be able to fit it on the original footprint so it will still be very compact!