I want to start by saying this is my first time ever post to a forum, and I have no experience with ev's. Most of the posts I have gone through have looked like a different language...
That being said I have been a fruit-booter for years. Roller-blades, skates, skiing, water skiing. I feel most comfortable with my feet at my sides. I have seen e-blades and and motor blades, but they're all made for road or dirt conditions. I want something to take me up a trail, a mountain side, or rock climbing. Since I can't find anything remotely close, I want to make my own.
I have an idea for a pair of "roller-blades?" "Skates?" Drivin by one wheel each. Designed for off-road, trail, and hiking conditions. My first thought for power was electric bike hubs. Sizes between 16" and 20" rims. After some research I realized I have no idea what to look for.
Basic design.
2 units would attach to your calfs and feet. 1 wheel mounted to the outside of your foot. A back pack would be carried to hold the battery and other components. A handheld (controller?) would contain a break handle, throttle, and display.
My main concern is the side mounted wheels. My weight being held by only one side of the wheel. Is there a high possibility of breaking the hubs? I plan on putting these through rigorous terrain, even rock climbing eventually. What motors / batteries etc. should I be shopping for? I would like to use "fat" tires but I'm concerned how much weight that would add to each foot. I want to be able to hop from rock to rock if possible.
I was going to post in the electric bike section, because of the larger wheels but this sections seemed more appropriate with the lack of a seat or handlebars. Should I post in electric bikes as well?
I apologize if I'm rambling or incoherent, I have been awake well over 24 hours since this idea took root. I made a (prototype? Model?) That I'm going to attempt to attach a picture of, and some simple sketches.
Im open to any idea, or though but please pretend you're speaking to a child about anything electric. Again I apologize for my lack of knowledge but that's what lead my to this site, and for that I'm thankful.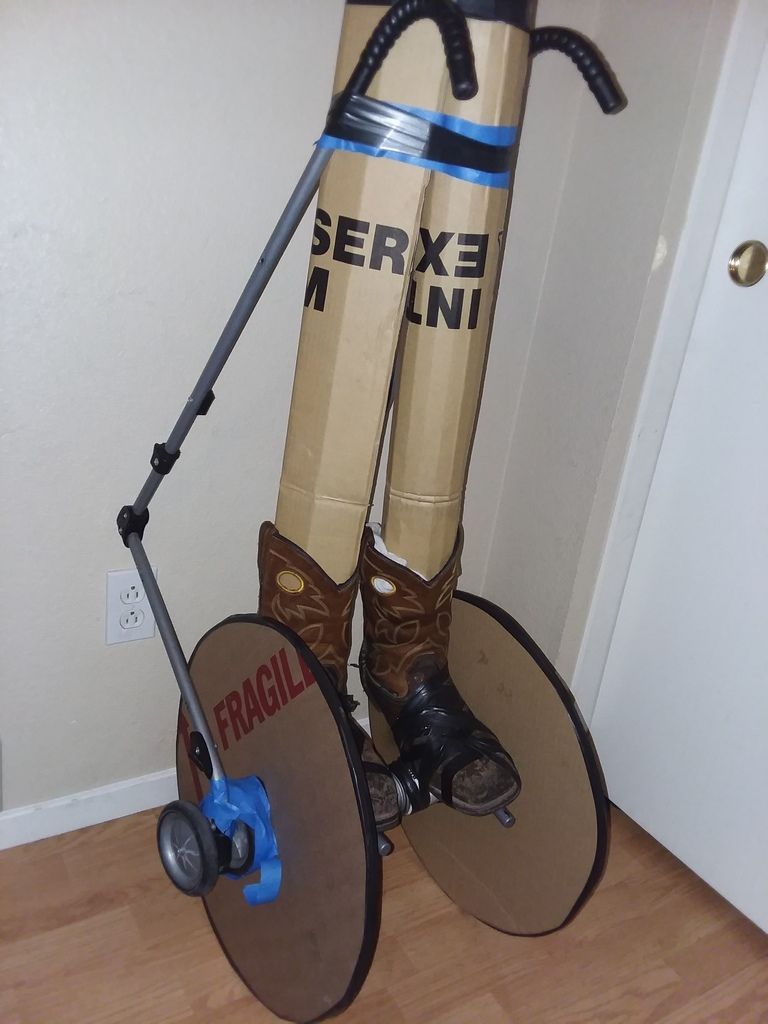 (Cardboard legs and wheels... and my sacrificed boots)
(Salvaged stroller parts simulate suspension...)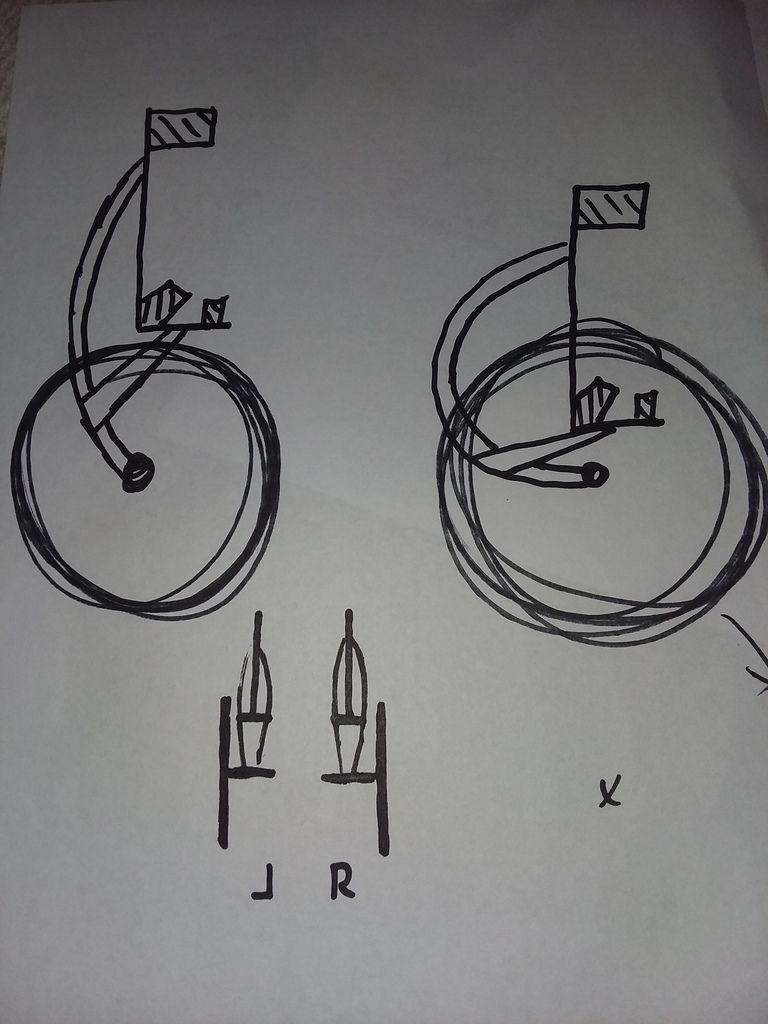 (The most basic drawing I could muster)