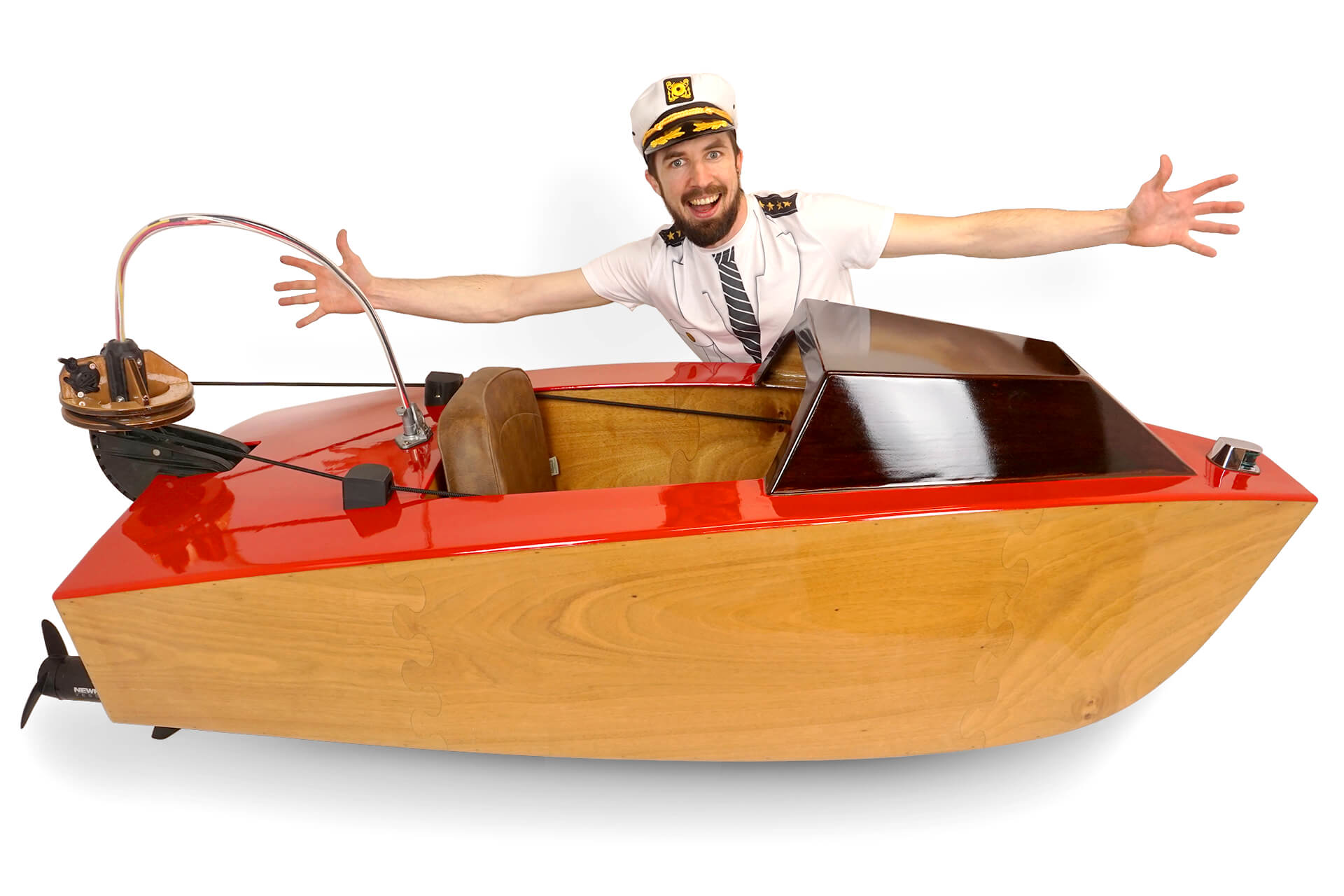 It's been a while since I've had an EV project, but I just completed my electric mini boat and thought I'd share it here.
Story:
I'd always been interested in mini boats ever since I had seen Paul Elkin's. His boat stuck with me for a few years, and then a friend of mine decided to build his own kayak. His build videos introduced me to the dead-simple "stitch-n-glue" construction technique that I became very fond of.
I then set out to design and build a mini boat of my own. The project spanned about nine months and it turned out to be more challenging than I was expecting. We ended up building 3 boats, all identical in design, just painted differently.
The design ended up being a success. It was more stable in the water than I was hoping for, and all of the features worked as expected (including the anti-sink bulkheads...
see stability test video
). It's powered by basic 12V AGM batteries (I needed the weight of lead) and propelled by a basic trolling motor. I'm content with it being an under-powered cruiser for now. The lead and trolling motor helped keep this build somewhat within my budget.
I plan on selling DIY kits through my website, but I have a tendency to design things people are not interested in paying for. So for that reason, this forum post is more of a way for me to show-off than pitch sales. I suspect anyone on this forum would be more interested in designing their own than building from a kit anyway. In which case, be sure to check out the detailed build photos / instructions.
Features:
- Precision laser cut components
- Interlocking assembly (no jigs)
- Simple cable-tie and epoxy construction
- Interior bulkhead design for flood floatation
- Thick plexiglass steering wheel
- Electric trolling motor propulsion
- Low and comfortable seating position
- Stable flat bottom hull design
- Reliable steering geometry
- Convenient cubby storage (above dash)
- Additional behind-seat storage
Videos:
-
Overview
-
First Launch
-
Stability Testing
-
Boat Party
Build Photos / Instructions:
-
https://www.instructables.com/id/Mini-Boat/
Website:
-
http://rapidwhale.com/mini-boat.php
(more photos, info, DIY Kits, and bill-of-materials link)
Thanks for checking it out.
-Josh!