I've been lurking here for a while. And want to thank the members for the knowledge that I obtained. This is my first post in this forum. But I felt compelled to share my experience with my latest purchase. I'm not a avid bike enthusiast. Rather as my handle may indicate, I'm into antique cars. Along with machinery and equipment that filled my working career in and around Tool and Diemaking. If you wish you can read about my retirement complex that I built on this forum...
http://www.garagejournal.com/forum/show ... php?t=2122
My Newest Ride,, EG Milan..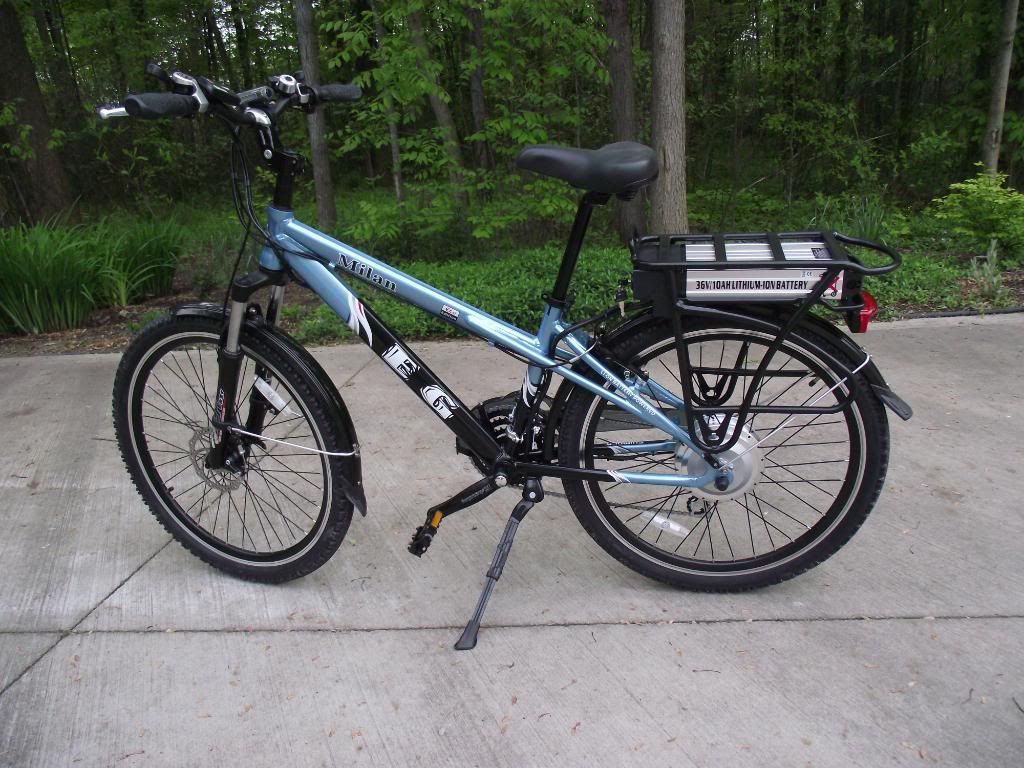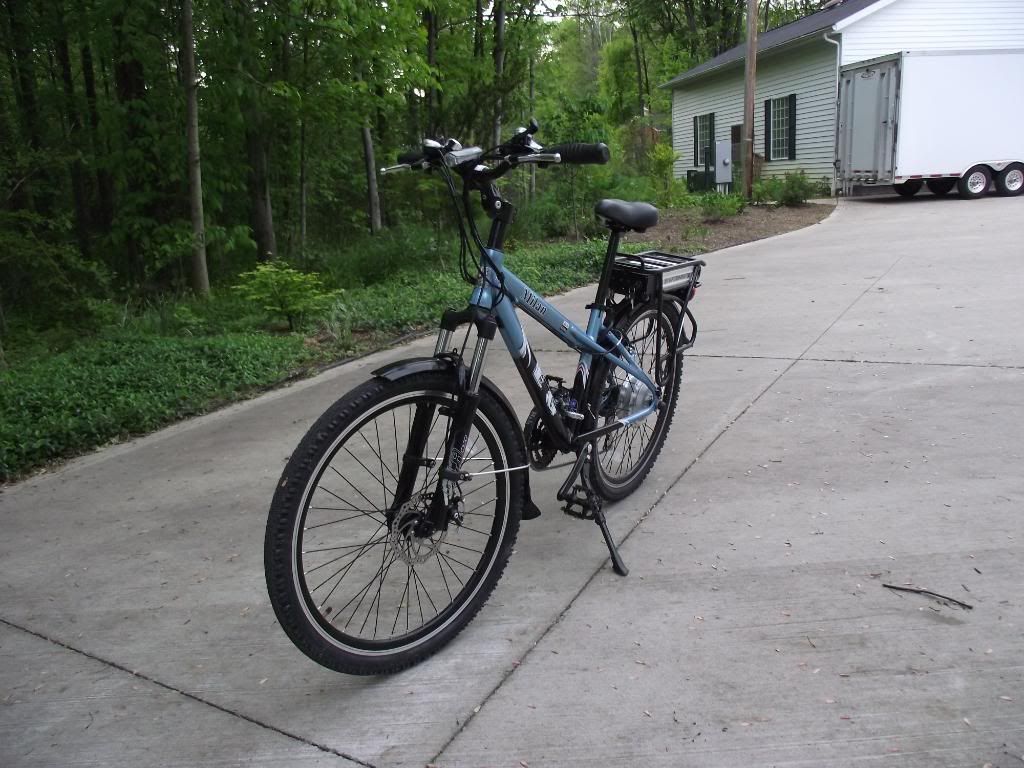 Did I fool you? Betcha thought I purchased another car.. My new ride is a 2010 EG Milan electric assist bicycle. Though I'm retired, I'm always doing and up to something. Simply put, my doctor recommend that I need to be more active. That's why I picked up a set of skies and took up Cross-country skiing this past winter. In the warm weather there's nothing like a refreshing bike ride. Unfortunately my knees literally lock up after three miles. Getting old sure has its' downside... My Son-in-Law, an avid cyclist, suggested that I consider an electric assist bike.
The good news about an electric bicycle is that they are classified as bicycles. You don't need any license registrations, special operator's license, and your home owner's policy will cover them for insurance.
http://www.eco-wheelz.com/electric-bike-laws.php
After a month's research and deliberation. Reading what other's have said about electric bikes on this forum and others. Many members have put together their own bikes. I know that I could easily do it; but that was out of the question. I have far too many projects to do as it is... So I made the purchase after talking with Craig at eCo Wheelz. The Milan is a great bicycle and I believe that I made the ride decision. But what makes me feel even better than the bike are the two men (Craig and Jeremy) behind eCo Wheelz. They have a fantastic Website.
http://www.eco-wheelz.com/
And know their products well. Talk about service, the bike showed up the day after ordered it. Carefully packaged in a single carton, and by and large assembled. After unwrapping and setting up the bike, I found that the luggage rack was damaged. Even though the shipping carton didn't show any obvious damage. A call over to Craig, and two days later a new rack shows up.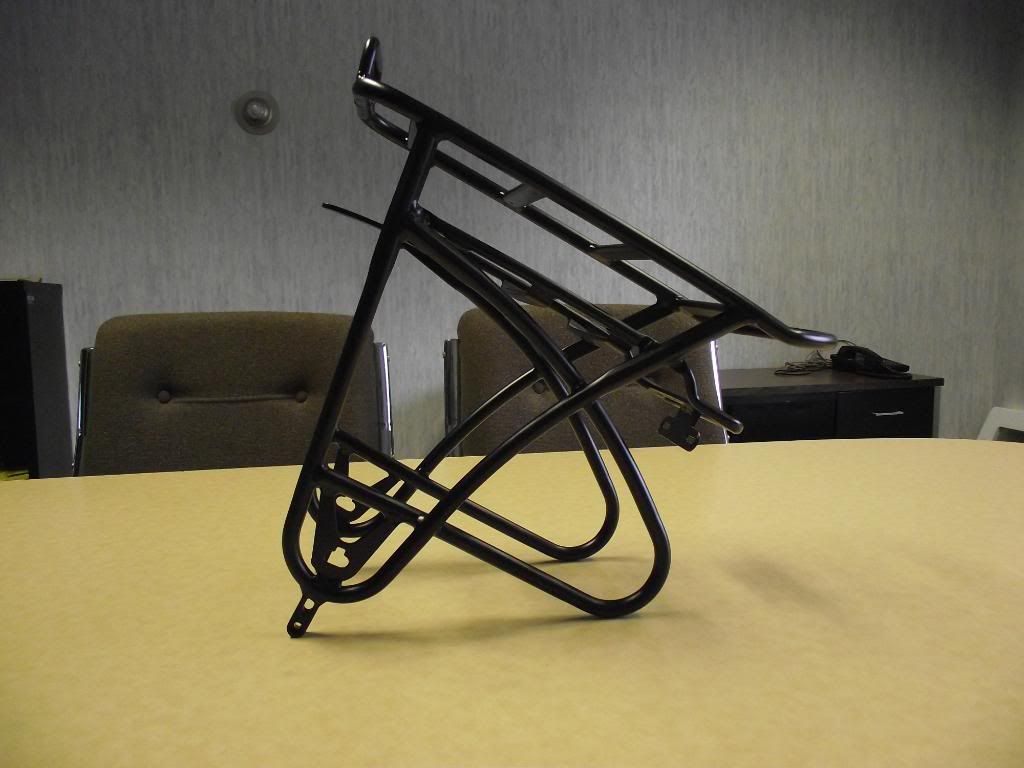 The bike was shipped without any instructions or manuals. I understand this is the norm, and the shipping carton is marked, "recommended to be assembled by professions." There are manuals that can be downloaded from eCo Wheelz; but are too generic to answer the questions that I had. Never fear Craig had the answers! From the simplest to the more complex... I have to say he knows ever nut, bolt, and thingy and where it belongs on this bike. Even though my Milan is a new model....
After researching electric assist bike, I made a wish list. That includes 36 Volt 10 AH Battery mounted in luggage carrier, rear wheel direct drive motor at least 250 Watts, pedal assist and or full power modes, aluminum frame, disc brakes (Milan has only front disc), as many gears as possible, Front suspension fork, fenders, and looking like a conventional bicycle as possible. Not something out of this world design. After all I'm an old timer with conventional viewpoints...
The EG Milan has most everything that I felt was important. Brush-less 350 Watt direct rear-wheel hub drive. The motor has a planetary gears for better take off and hill climbing. Along with 21 Speed Shimano Acera Rear and SIS Front Derailleurs...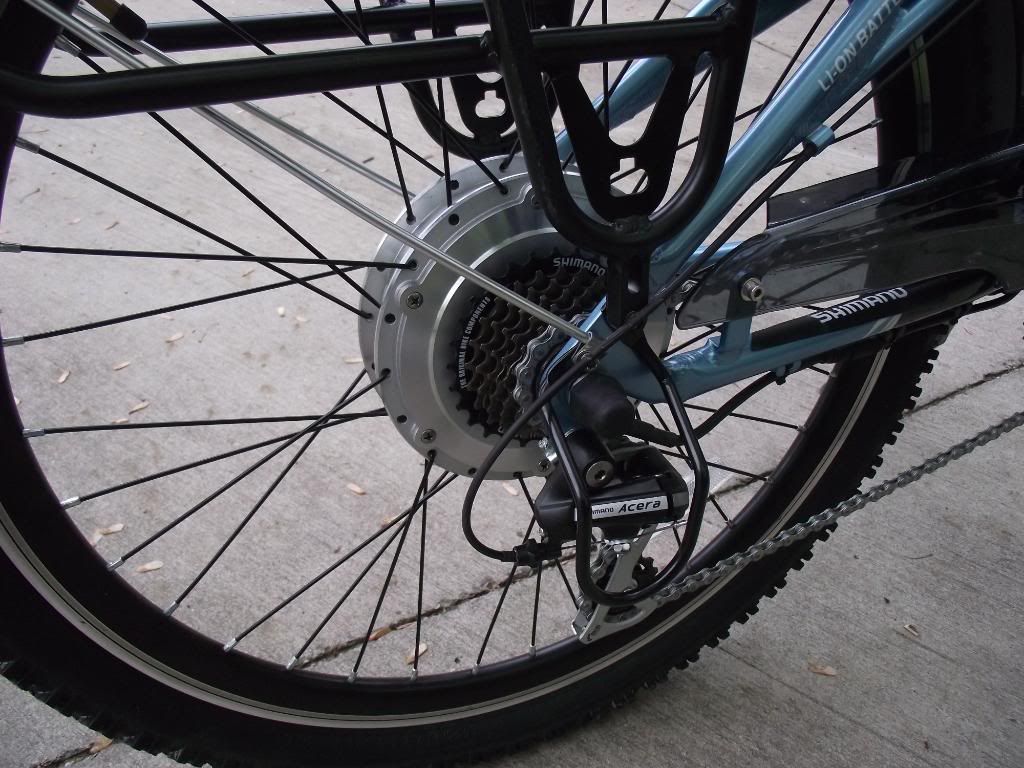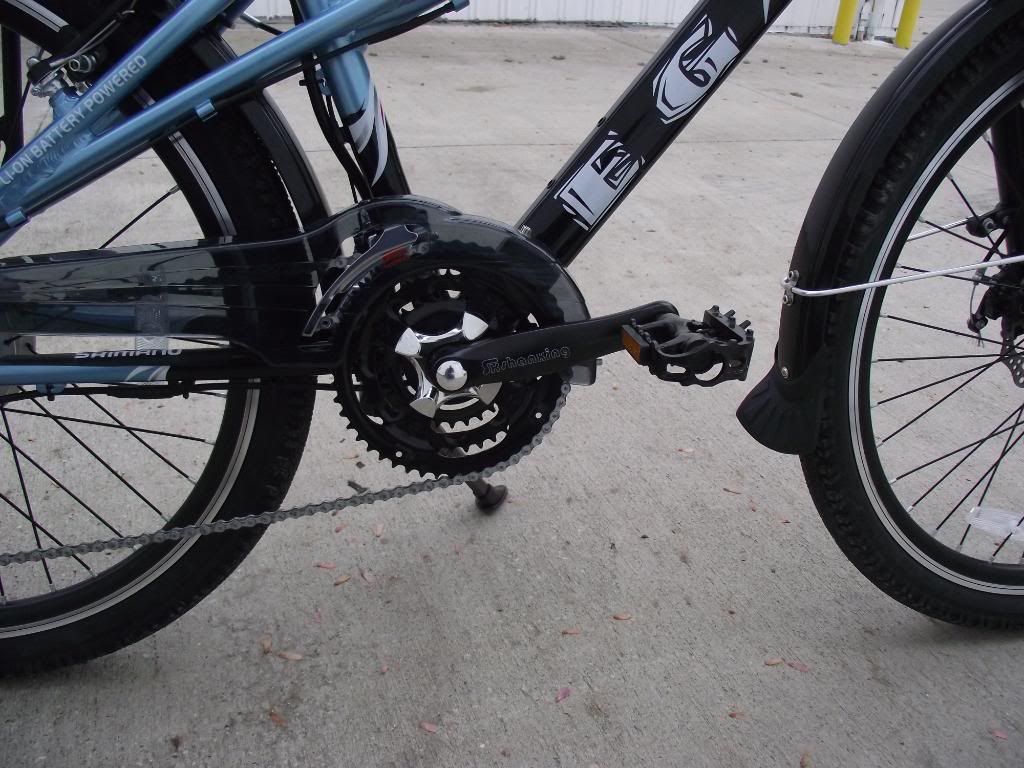 Easy access shifter controls, indicators, and thumb throttle control...
Control central on handle bars. With three pedal assist modes along with battery change meter..
Front disc brakes. Along with higher speeds more braking powered is required.
Rear V-brakes provide outstanding stopping power...
RST Gila front suspension fork..
26" all season mountain bike tires and Henli double wall aluminum rims, with fenders and mud flaps....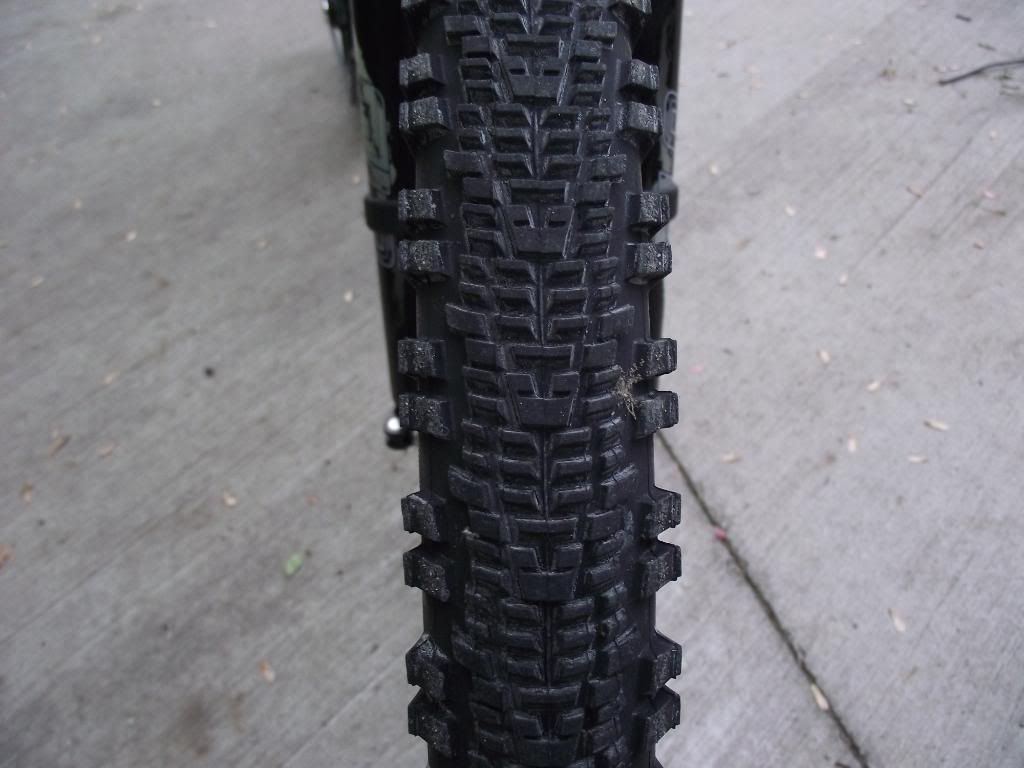 The EG Milan is one fine ride. She's smooth, whisper quiet, powerful, and easy to ride. And at a modest price tag... With moderate peddling I've done 30 miles on a single charge. She'll go 20 miles only using the battery with no peddling. The 60 pound curb weight is hardly noticeable on level ground. And not evident when using even the lowest motor assist mode...