This brand almost overnight has grown the largest, most wildly enthusiastic following of owners in the eBike world, but you wouldn't know it here on es, because shortly after it's crowd funding launch 2 years ago industrial trolls moved in, and tried to kill the brand before it got started. I guess the low price, and good looks of the bike, plus the fact that a million dollars worth of bikes were sold on the first day of the launch was seen as a major threat to the established eBike industry. For months after the launch when anyone tried to start a positive conversation about the bike on any popular forum on the internet, they were quickly attacked from all sides as being a know nothing nube, that was going to lose his money at worst, or get a crappy pos bike at best.
That forced all the supporters to retreat to the one safe harbor on the internet, a private, independent Facebook owners group started specifically for the Storm brand. That owners group now boasts almost 5500 members to date, which includes major eBike venders such as Luna Cycle, Velosmobile Shop, Kinaye Motorsports, Passion eBike from China, and others. Now Storm's have the largest variety of specifically dedicated high performance aftermarket parts, of any eBike brand in the world.
To some small degree I think this incredible success can be directly attributed to the trolling early on that drove owners into one large group, which made the brand an attractive target for eBike businesses looking to increase sales, which made the bikes even more desirable to riders, and builders such as myself. Now the thing has gotten so big it's created it's own self-sustaining atmosphere, independent of all outside forces.
This is my lightly modified Storm fatty otherwise known as a Sondors eBike.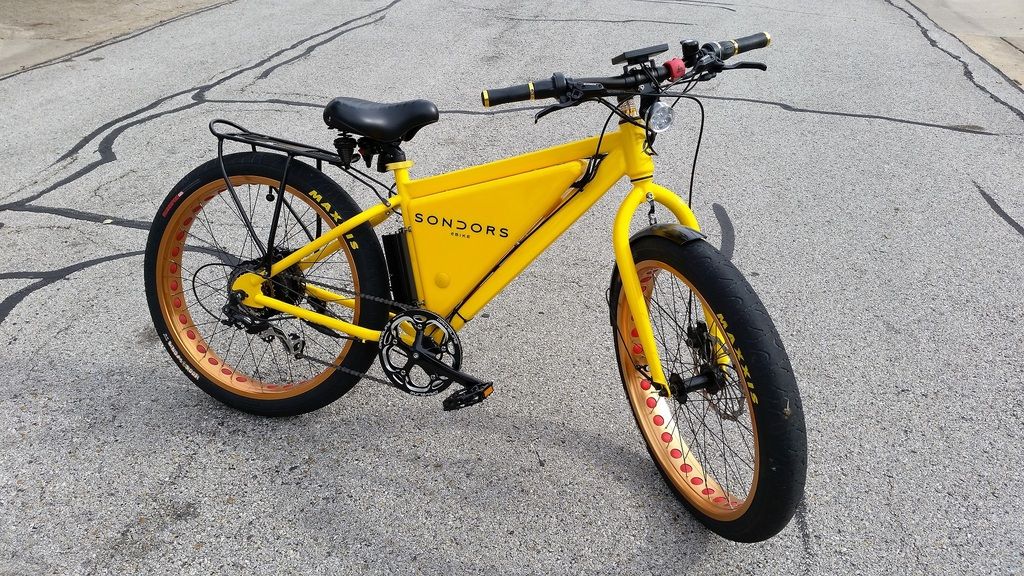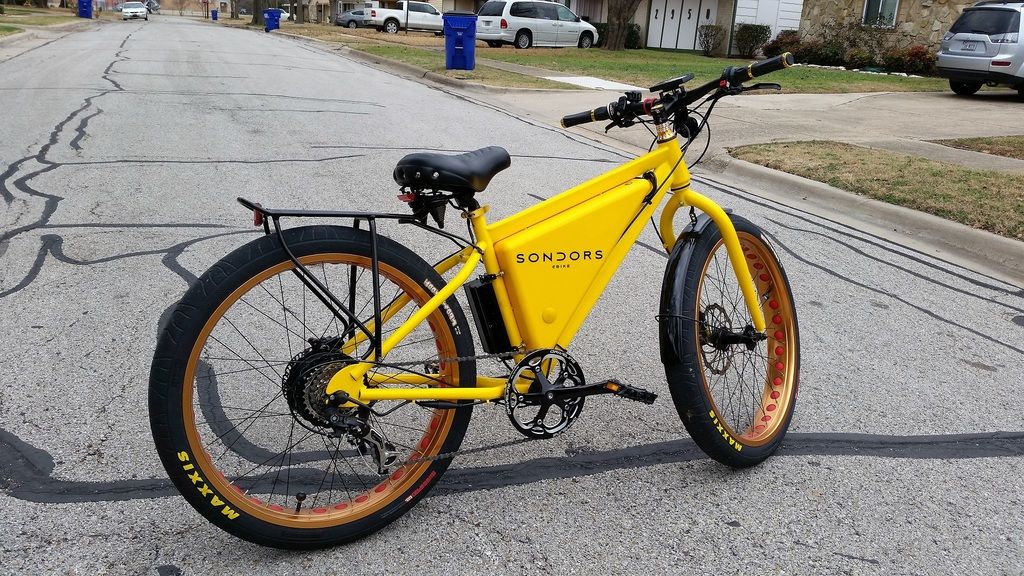 Storm's are decent bikes in stock form especially considering the price, but what makes them different from most other factory bikes are 2 main things. 1. how easy they are to customize, and 2. the gigantic following they have on their private Facebook Owners Group. My bike does 27 mph without pedaling, and at that speed has 40 mile range. Of course I like to pedal, and you can't ride 40 miles at top speed in town so my range is usually around 50 to 70 miles with normal riding. My pedal gearing is tall enough that I can pedal comfortably at top speed. 6th gear for power, and 7th is like overdrive. You could duplicate my bike for less than $2000 which includes the cost of the bike, shipping, plus all the extra parts I've added. Probably the best part is you don't have to be an eBike rocket scientist to build this, because most of it is plug and play, but it's just challenging enough to make it fun.
These are some of the modifications I made to my bike to suit my riding style. I live in Dallas which is a huge sprawling metroplex, so I need a lot of range to get anywhere. It's 20 miles to downtown from my neighborhood so one of my first changes was a bigger battery. A Storm is a great bike for adding a big battery to, because of it's unique looking, and functional plastic box located in the frames V. At the same time I upped the voltage from 36 to 48v, and the amp hours from 8.8 to 30.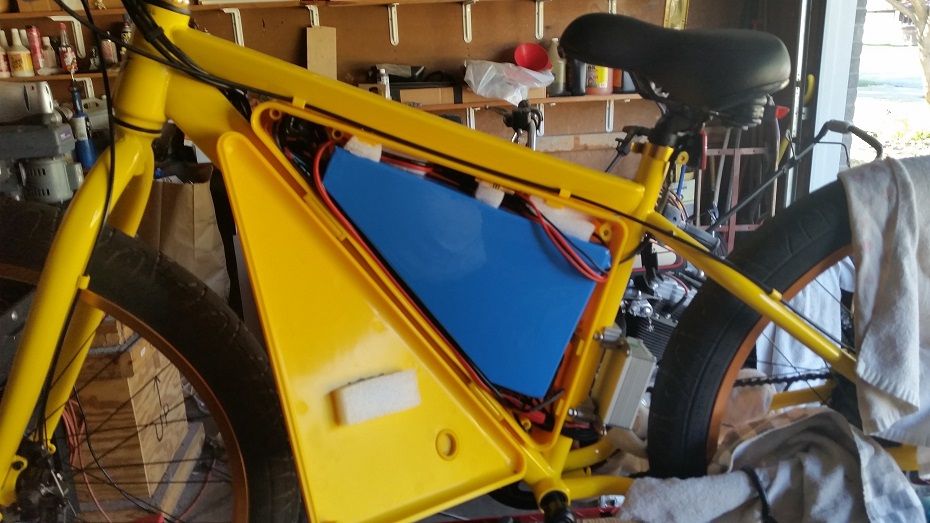 So far the most satisfying change I made was to swap out the stock 350w motor with a 750w. The 750s are set up for 7 speed freewheels. The overall motor width is only about 3/8" wider which is easy to stretch steel frame drop outs that much. You can run a 25 or 35 amp controller with the 750. The best part is you don't even have to lace the motor in your rim. Just pop the guts of the stock motor out, and slide the 750 into the stock hub. It's takes about 2 minutes, and you're done.