I am collecting info about my project here as the title says.
I have recently started collecting the rainwater from my roof and am considering it as a source of consumable water. Sure I use it for the garden, but I want to create a solar panel powered device I can take with me into the middle of the bush somewhere one day and have a source of water without filters and tablets etc. (I do not consider roof water safe for drinking routinely and I will be consuming enough minerals in my diet to make up for the disadvantages of distilled water.)
I already have 5kw of solar panels on my roof but that does not stop me from wanting to create off-grid 12v types of projects with the numerous amounts of solar panels that can be found second hand and dam cheap.
My research into distillers etc. goes to the same types of products: for booze and AC 240v etc. The closest thing in that regard is about $70au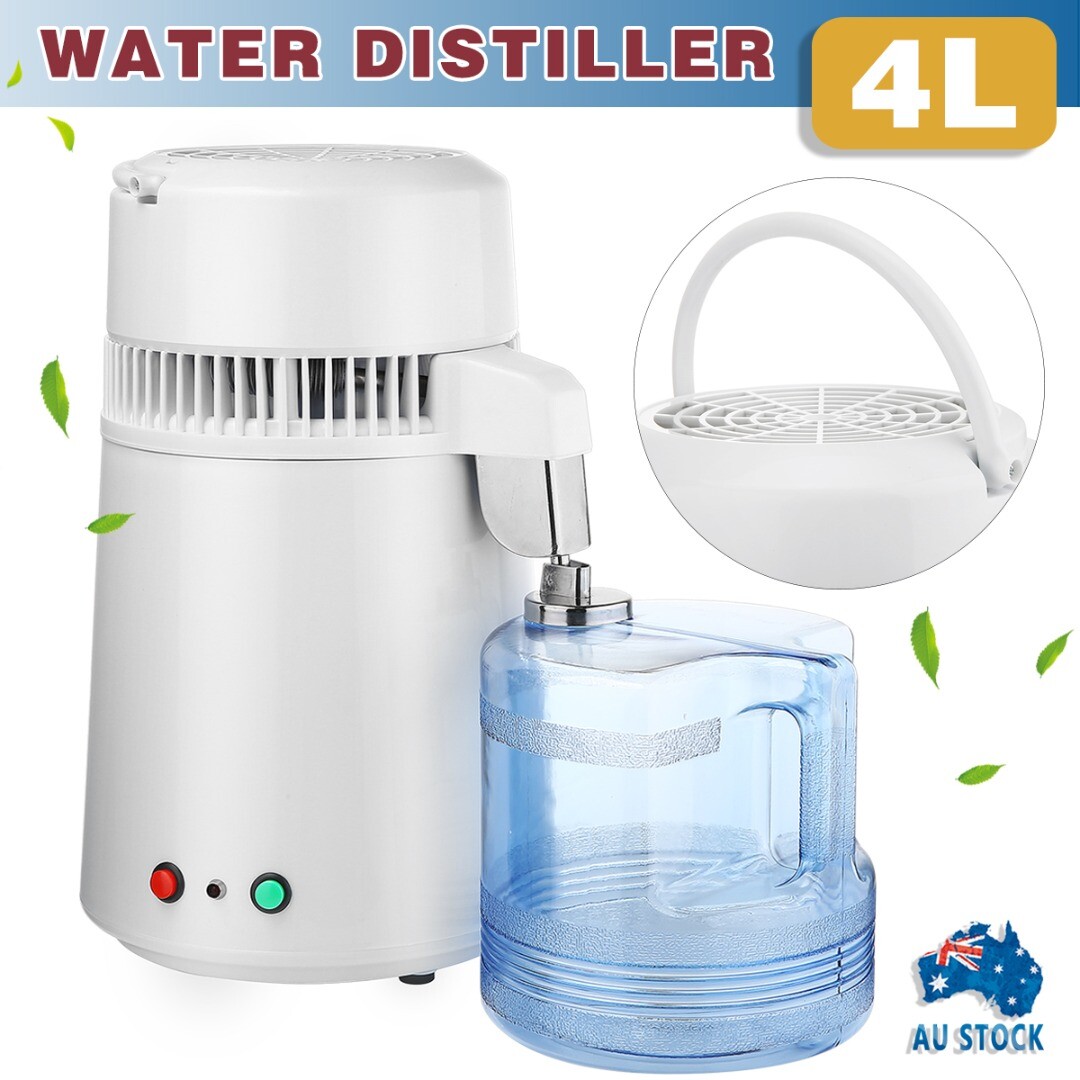 I was close to buying one, but as said, I don't want to use AC power for this. I also don't want to use inverters to run appliances. The pictured appliance runs 750w apparently, and my calculations don't make it logical when distilled water can be probably bought at the store cheaper than it takes to run 750w for hours. It seems logical still if power is efficiently harvested to do it...(and stores are not close!)
The way I see it is that the tin roof or the sun itself is already creating a ton of heat in the middle of the day to get the evaporation process on its way. Cheap $10 elements can probably do a great deal of the rest in heating the water up to higher amounts of evaporation. I don't want some neat product to put in the house like pictured.
Some of me considers being able to take 5 litres of water out of a creek somewhere and then hook it up and after a few hours have enough drinking water for a day.
If anyone is interested in this sort of topic or has information to share please let me know.
I have looked around, and there are numerous ways to approach this. I just don't see one that is what I want yet.
As far as creek water goes, I have one in my backyard that I want to experiment with BUT I trust this much less. It is the runoff off the roads and therefore will contain lots of non-organic substances. I have no idea about which other chemicals can evaporate with the H2O...