--Oz--

wrote:

↑

Nov 14 2019 11:38am

Been a windows users since win286, and supporting it since then, now I am starting to hate it, the last years win10 updates have been a abortion.

My perfectly good 11yo i7-920, pop in a spare ssd in, load win10, all kinds of driver issues with my gigabyte motherboard, so cant run win10 on it (that I know) so toss a perfectly working pc because winblows updates.

megashaft
The main reason MS do it is that it's cheaper to support only one OS, that being the newest one.
Having security experts code fixes for Windows 7 etc is expensive. This is why they kind of gave away Windows 10 for win7 users its ultimately just cheaper easier for MS.
I too am still on the X58 platform, I used to have an i920 but I bought a 1366 X58 compatible Xeon hex-core X5575 CPU for $45AUD and overclocked the crap out of it to 4.6Ghz
I too installed windows 10 on a newly installed SSD on my X58 but conversely what I love about Windows 10 is that I haven't had to install any drivers, Win10 detects everything perfectly, no driver downloads.
No driver problems, no instability problems.
This is what my is my validate ZCPU post after it went through the heat stressing benchmark
https://valid.x86.fr/udz19z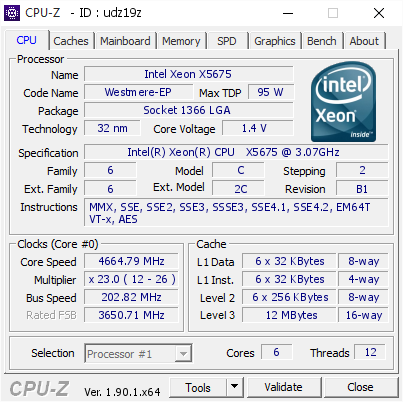 Every time I went looking at a new PC I realized it wasn't much faster, PCIe v3 is only 1% faster max in games over PCIe v2 (with 1% margin for error
)
I have long decided I won't upgrade until 5Ghz CPUs become common or IPC at least doubles from what I have, I am still waiting. Computers are similar to cars, you can buy a new v8 but it's not going really go any faster, what I want is v16 I guess.