Well it took me just over a year, but i finally have a working ebike.
I decided to start from scratch so i could learn all i needed to about bike parts and servicing at the same time.
I could NOT have done this without the forum. I test rode a 250w bike over a year ago now, got home and went straight to the net cause i new it could be soo much more fun.
Anyways before i go further i would like to say a huge thanks to Hyena and Lyen who both helped a lot with all my newb questions. Also a big thanks to endless-sphere and all the EV obsessed members for helping guys like me to find all the info i would need to do this
Sooo the bike...
(Hub motor now has much bigger cooling holes)
Charger V1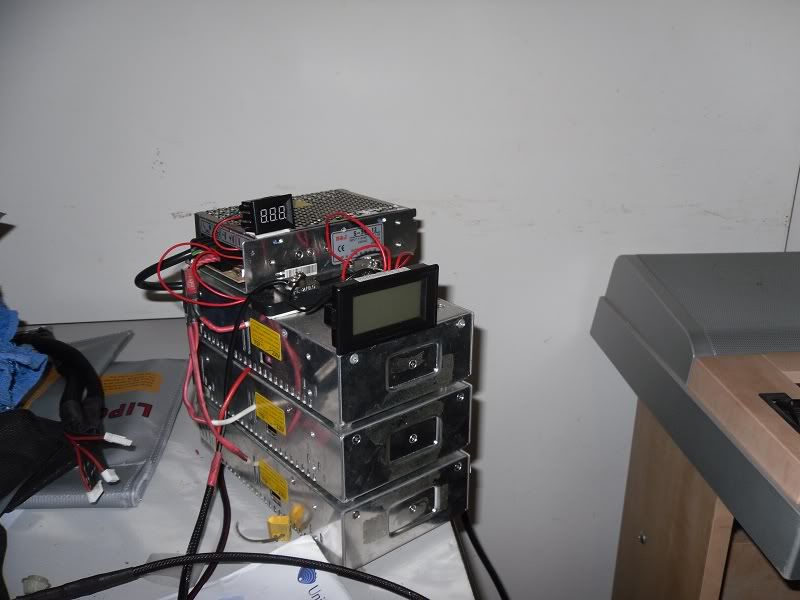 Charger v2, nearly finished
Battery medics have been boosted by adding resistors and are fan cooled. The fans can either be powered by the 22v packs, or via a 12v supply in the charger box. The cell-logs are for HVC. (thanks to Gary Goodrum, fletcher and all those who contributed to the meanwell posts)
battery box on arrive from a mate who built it for me.
battery box power etc hidden by green shopping bag plastic and velcro. hahah (gotta fix that up a little)
Charge and balance...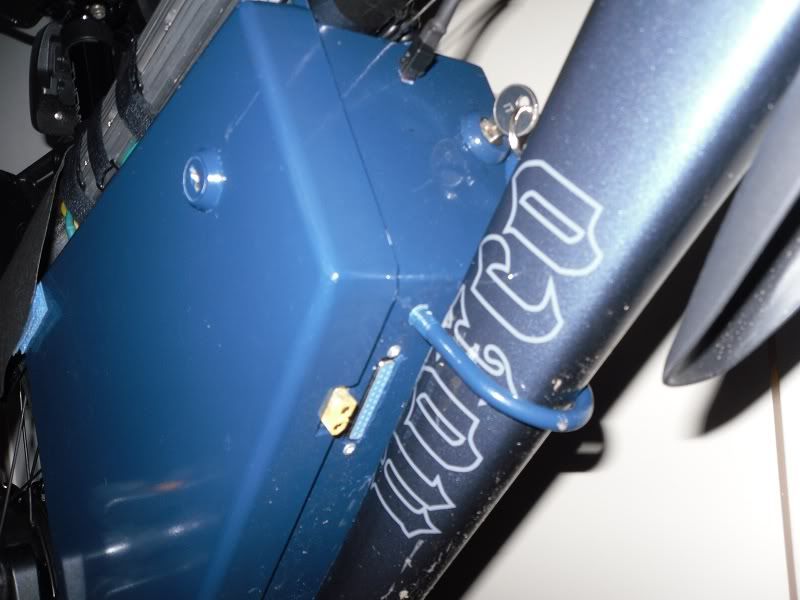 Inside the box.... needs a bit of a tidy up also.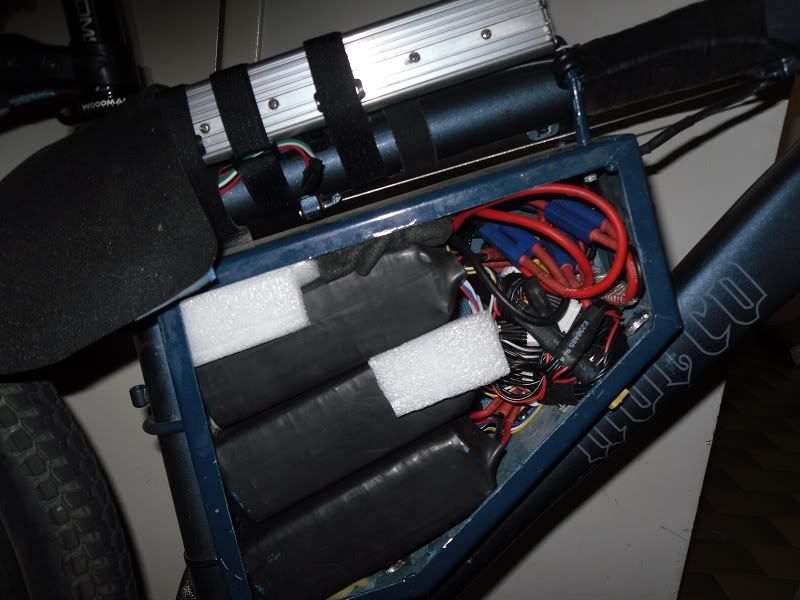 Batteries were getting far to hot in the box so i installed a window
Docs torque arms
Some other fun bits you should prolly have when cruising at 70km/h on a pushy. :-D
So its a hs3540 on a lyen 18fet running off 18s2p of zippy's. Not loving the motor. Its great if you want to ride at 60km/h everywhere and never have to start stop. I'm currently at 45/110 amps which is about the best middle ground i can find and gets me to about 65km/h. 50+ amps just heated far to fast around here especially on the 28c humid days we have been having lately.
If i lower the amps much more it also seems to heat faster. Took me a while to wrap my head around that but i guess cause it spending longer on the hills and longer to accelerate it spends more time in inefficient rpms.
I think the HT version would have been far more suited to my riding. If im not to late hopefully i will be in on the 5404 buy which should keep me more than happy off road.
Just want to say to any newbs who may be reading this. 1 thing that prolly isnt mentioned on here as much as newbs need to hear it, is the importance of still pedaling especially with a quick heater like this.
helping the motor at low speed and up the hills can make a huge difference to the watts you are using and helps the battery last just that little longer.
My 1st few rides this was an e-motorbike and overheated very very quickly with sudden newb throttle bursts and no pedaling. Now that i have learnt to accelerate smoothly (except when showing off) and to pedal, I can get through a 20km trip without have to pull over to cool off. lol.
Anyways, enjoy the pics! Id love to hear criticisms, suggestions, WTF are you thinkings etc etc etc as this is the first time i have built or even owned better than a kmart bike, let alone built an EV lol.