Hi all, wanted to get a few pictures up of my first e-bike.
I was originally inspired to build one after watching Burties youtube videos a long time ago.
Its using zippy 6s 8ah lipos, 12s in total. Battery placement is temporary as i have a friend, who used to work for Spondon, working on welding me a box section downtube with enough space for 16ah.
Me and my dad have made all the brackets and plates on his hobby cnc mill and my manual lathe. Ive done about 200 miles on it so far with no problems at all.
I built my best biking buddy one at the same time too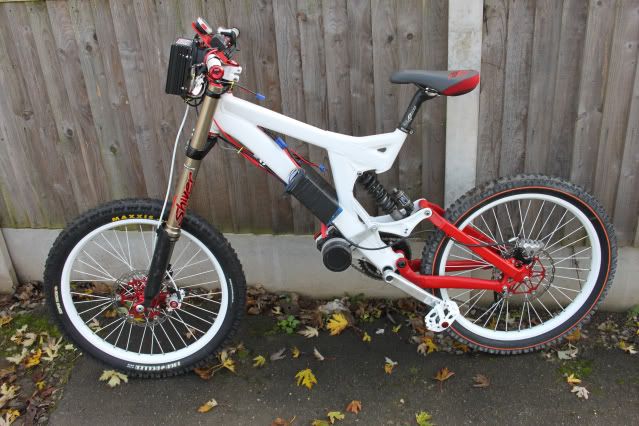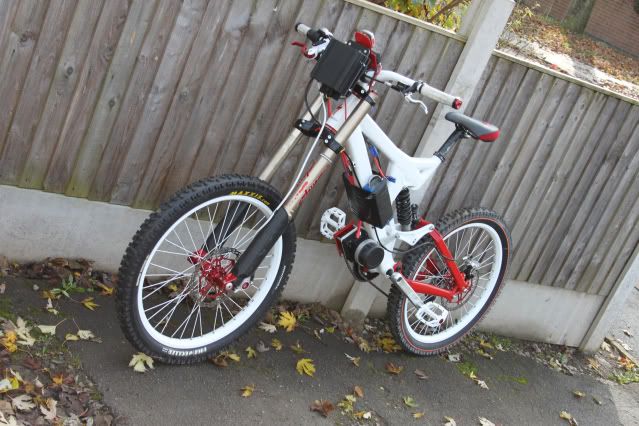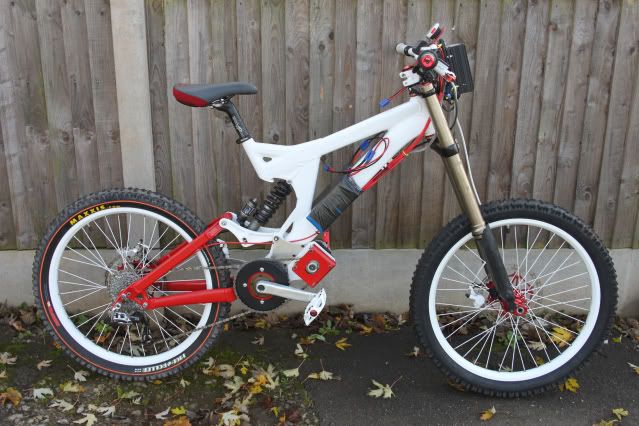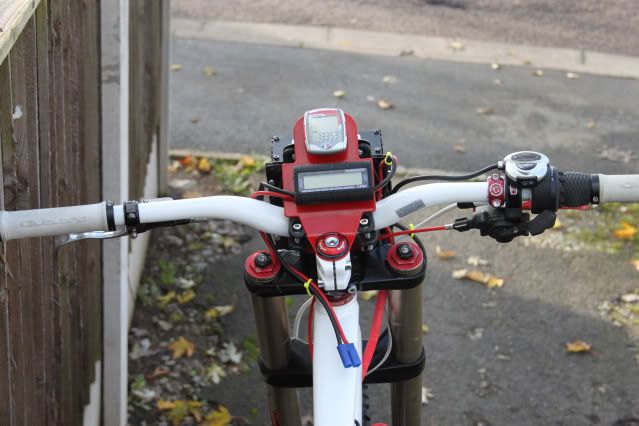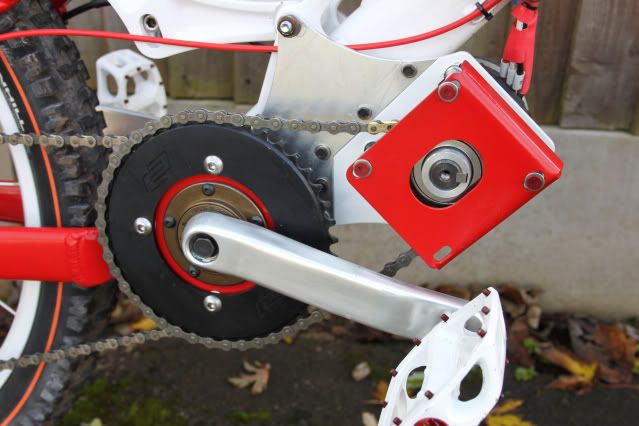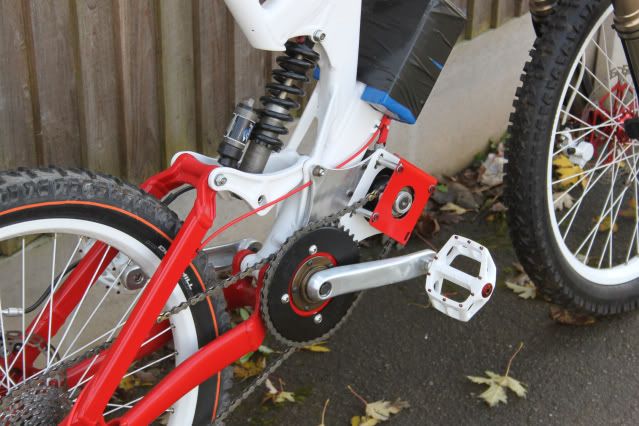 A little action and my mates blue one:-)