Bighit 8t mac
Just thought i should post a thread for my bike, as i have been following endless sphere for a while and randomly posting generally useless information
Nothing very creative in my build except maybe the battery box, which took inspiration from "timma" well the cutting and chopping not the exicution
8t mac, 12 fet 4110 infineon, 15s 15Ah zippy lipo.
2007 Specialized big hit 2, chequer plate box cut into frame to house batteries and controller
The box was a favour and a rush job, not much planning i.e we made it up that morning, but my friend is a first class welder and did a great job with the limited tools, materials and work area we had on hand that day.
A year now and the frame is holding fine, 15s was the secret for fun after running 12s for a while, I can keep up with 50cc mopeds/scooters but blow them away on acceleration, freaks them out! Not sure how long the mac will hold up 40+ amp peaks, but i only go flat out 10% of the time
Bike rides great, i previously fitted the kit to a couple of lighter xc bikes, soon realized i needed a DH/freeride bike.
Not much fun pedaling it without power, but it was not much fun to pedal before the motor
Before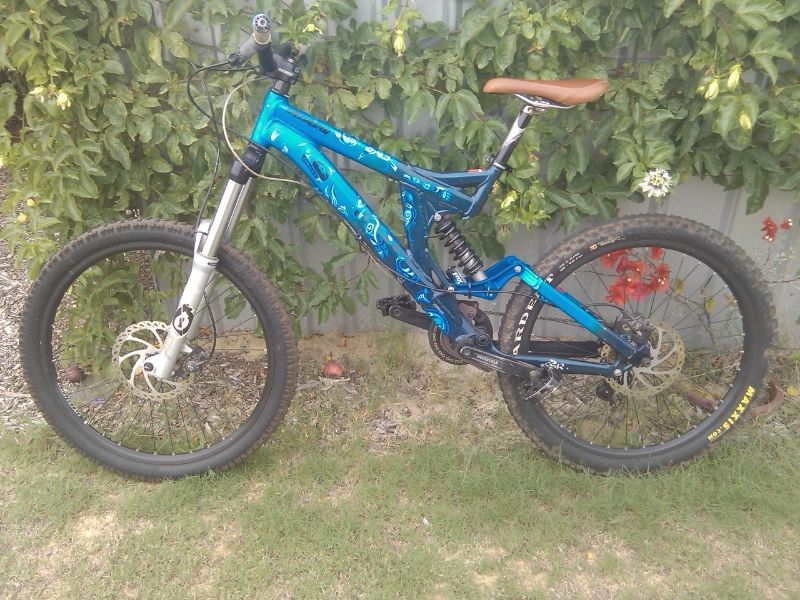 Nearly finished
Freshly welded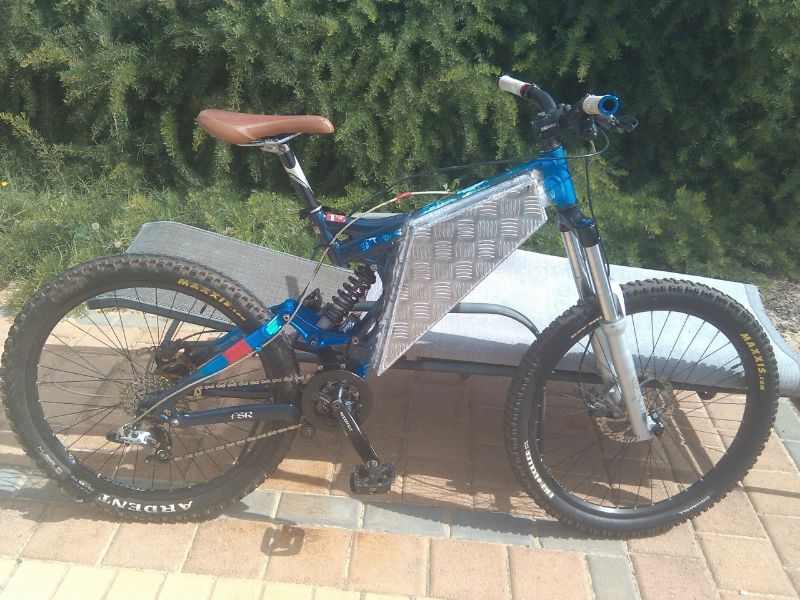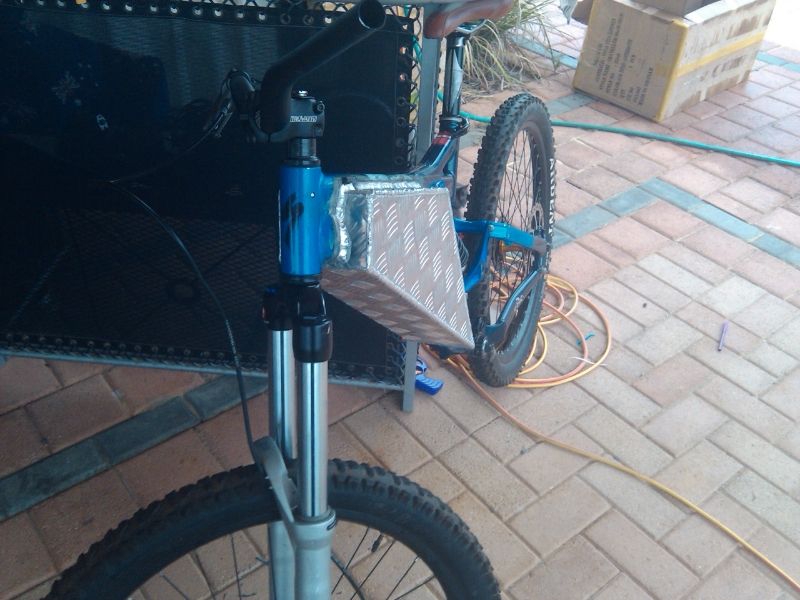 Stealth Matt Black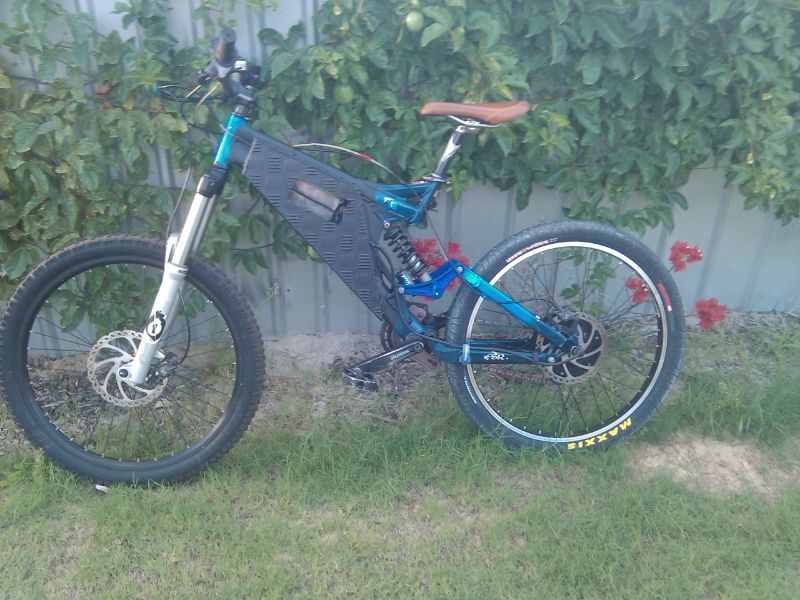 Early days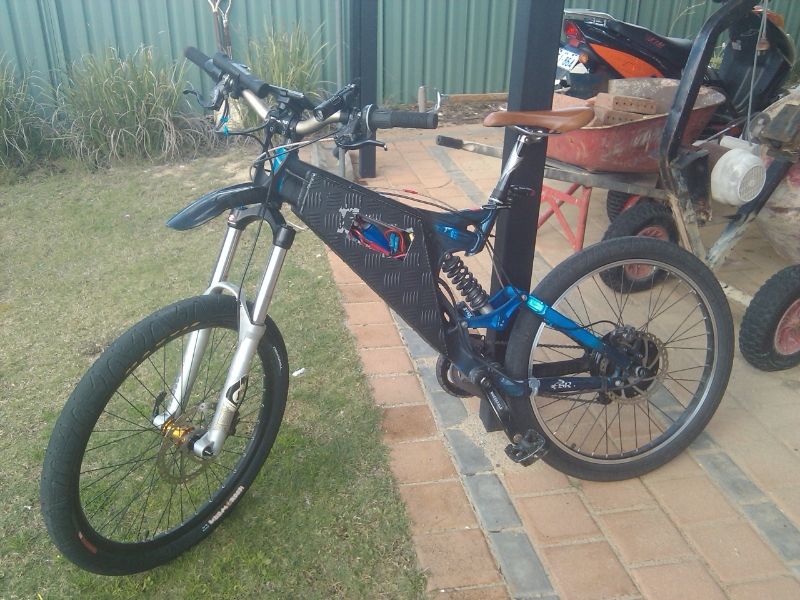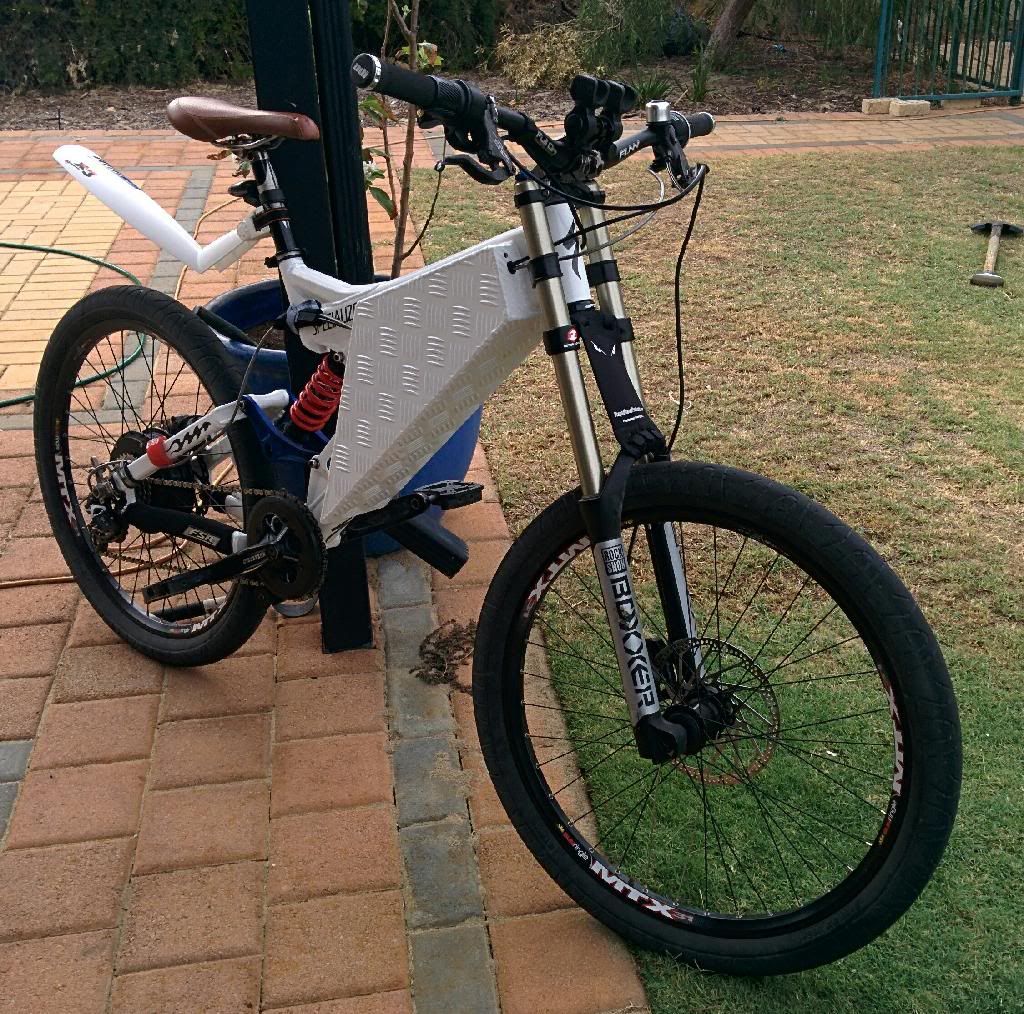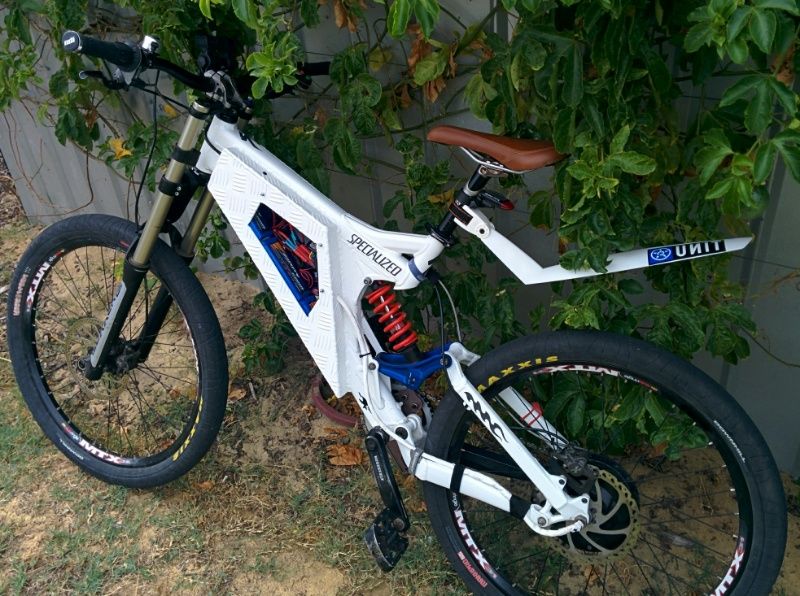 .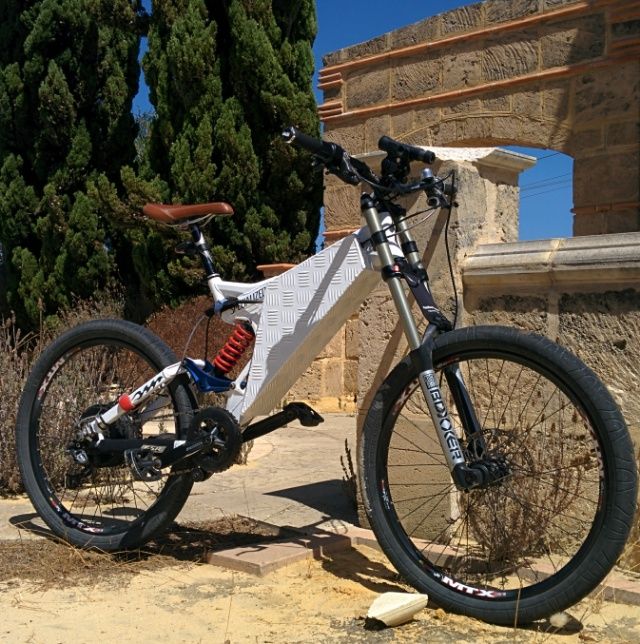 My ghetto backup bike