Well I sold all my ebikes already to local customers and only kept my KMX trike .
As for this build the purpose was to find a supplier on ebay that could supply me a frame continuously. My goal was to design a battery frame that could house a 18650 battery and to keep it simple with entry level components so that I could replicate it later on. HEre are the specs;
1- Motor - 9C clone motor
2- Controller- 12 fet infineon controller
3- Battery- 15S4P 18650 Samsung PAck (I envisioned building a bigger pack, but now that pack is going to another build I have planned
)
4- Left throttle and switch
5- Controller mount and torque arm well you know where those came from LOL
6- Tires - Kenda K838 with rhino liners and thorn resistant avenir tubes
So far the other components were source fairly easy and I'll make a list later here with the specs.
For now enjoy the pics. Videos will come later once I am done with the moving process
Still need to figure out the rear brake. I can confirm that AVID Elixirs and 180mm discs don't fit so my next try is the mechanical BB7's in the back with the same 180mm. If anyone has some feedback on that I appreciate it.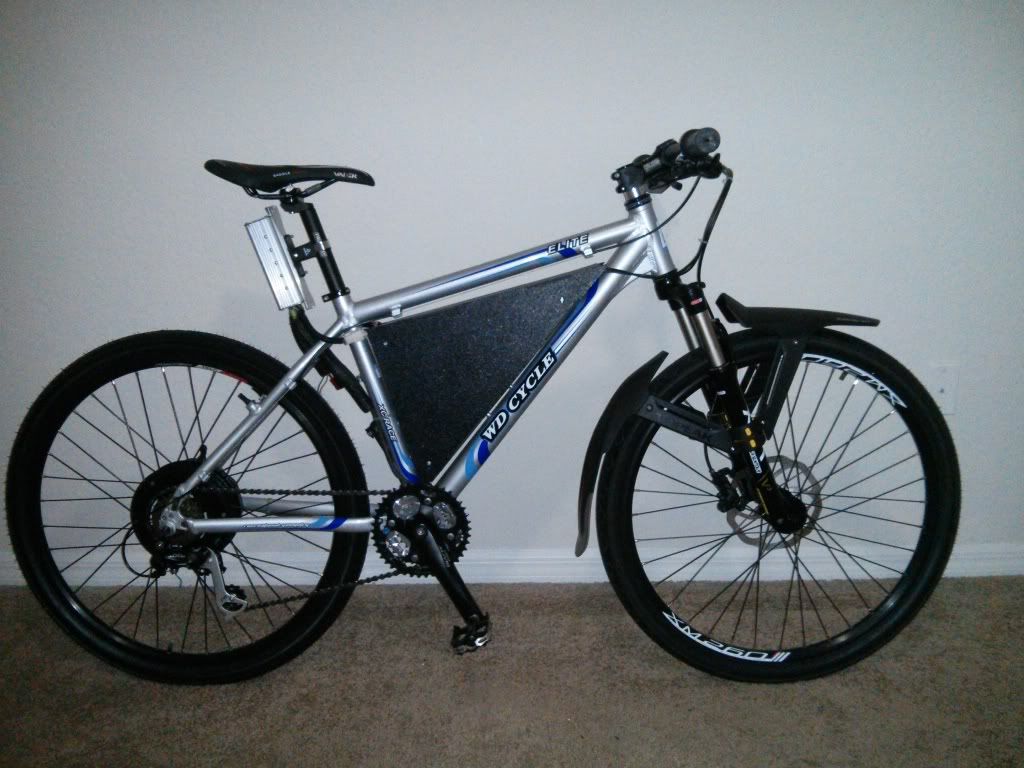 Update 7/28/13
Well I ended changing the MAC motor for a 9C. Made a quick video of my test ride and uploaded it to youtube.
I've been updating my 808 cameras and will soon start making some cool videos. Stay tuned!
Here ya go;