UPDATED
Well I'm back to work and that means back to real world commuting. I have now been commuting daily to work and back for about 2 years by e-bike and pretty much know every inch of the road, every hill and every gear I need to be in before I get there.
So switch from a IGH to the Nuvinci has been very interesting.
First some more details of my bike and my riding style for those that might use this post when looking at the Nuvinci hub.
I am running a BBS02 750w on my Focus which runs 700c 38mm tyres. The full rig bike, battery, motor and hub weighs in at 24kg
Battery is a em3EV 11.0 AH frame pack with the Samsung 29e cells (note this is no longer recommended for the BBS02 750w)
I am 6'3" and weigh in at 100kg with my change of clothes and a cut lunch.
My BBS02 is detuned and set with a limit of 18 amp for longevity and to protect the battery, further to this other settings actually limit the amps to about 16 amps max at the highest assist setting.
My riding is the same as riding a regular bike meaning that I like to pedal. The throttle is not installed. My commute is 45km round trip across Brisbane which includes both long section of flat and some significant hills. I ride with an assist level of 30% for my entire commute which equates to 250w at a nominal 46v. This may not sound like much assist but allows me to commute at speeds in the high 30's to 40kph.
On to my finding using the Nuvinci firstly the good.
I absolutely love the shifting it is perfectly suited to a modest powered mid drive and it transforms the bikes usability immensely. There is no need to cut the power even on my steepest climb, no stop pedal shifting or the need to worry about timing to get the gears to change smoothly.
It is very intuitive and you get a feel for how much to adjust on the given terrain very quickly. I have not felt any hint of slipping and the hub feels solid even while shifting. After a while shifting becomes more or less automatic and you don't even notice you are adjusting it.
Today was my fastest commute time to date covering my trip to work 22.5km in 43 minutes, average speed is 31.4kph including traffic lights and traffic etc.
The gearing range is good with a little more range than the Alfine 8.
On to the bad.
The million dollar question what about the efficiency? No it is not as efficient as the Alfine and the difference is noticeable on hill climbing when the drive is under the most load. It is also very apparent at the end of my commute as the battery has significantly more drain. There are no real published figures on its efficiency but the best estimates I could find on the net say its about 85% compared to 92% for the Alfine I would say that that figure seems about right. In real world term that means I'm giving up around 15w of assist by using this hub at the exact same settings for my commute. My legs do feel the difference but I still can't decide if it all hub or some Christmas cheer. Of course on and e-bike you can just push assist setting up 1 to compensate for it.
Its interesting to note that despite the fact that it isn't as efficient I did achieve my best overall time with it so there is definitely gain in being in the right gear all the time, my legs certainly notice that as well or is that also Christmas cheer.
I does add a little more overall bike weight but realistically this is not so significant for an e-bike and not even 1% for the total combined weight of me and the bike.
I suspect the gear range is a bit lower than stated however still more than the Alfine, I have changed the gearing to a 18t as I found I was riding a lot a full overdrive initially.
The cost there is no getting around that these hubs are expensive.
To sum it up
If you want maximum power and hill climbing ability but not necessarily the best overall speed then stick with a derailleur.
If you a pushed for battery range then this is not the best choice for you.
If you looking for ease of use and your bike has enough power and range then a Nuvinci is the way to go.
I hope this helps anyone looking at the Nuvinci for their build.
Original post
Hi all,
I have been commuting regularly on my Focus equipped with a BBS02 750w.
This original bike had an Alfine 8 IGH which has served me well for about 5000km.
However it has always not been quite right given that it can not change under load which meant a pedal stop or throttle dead band to change, both work fine but everyday commuting it does become a pain. After a couple of slipped gears under high load it was enough that I lost confidence as was reluctant to stand up a crank for the steeper hills.
After finding out as much as I could about the Nuvinci 360, I now have this all set up and after a few test rides its ready for real commuting.
I chose to do this change over myself as I have never built my own wheel and I thought it would be a nice challenge plus I am on holidays so there is no urgency.
All up I had to change change quite a few things to get it set up ready to go.
Nuvinci 360 hub
New spokes
44T chain ring to correct the gearing for the Nuvinci
20T sprocket rather that the 18T that the hub came with.
New full length cable outers.
New chain
New grips to work with the different shifter
I also took the opportunity to remove the throttle altogether as I should no no longer need it.
Test rides feel good with the hub shifting easily under load however you do notice that the shift does get heavier the more you load it. That said it is when shifting up so not really an issue as generally when its loaded you are shifting down. I haven't managed to get it to slip or even give me a hint that it might.
Only time will tell how it goes with long term use but hopefully it will be the answer, it does at the moment feel like its the perfect match for a moderate powered mid drive.
I will follow up with my finding after I have a good amount of K's on it, for anyone else considering trying a Nuvinci 360.
These are the pics of my bike.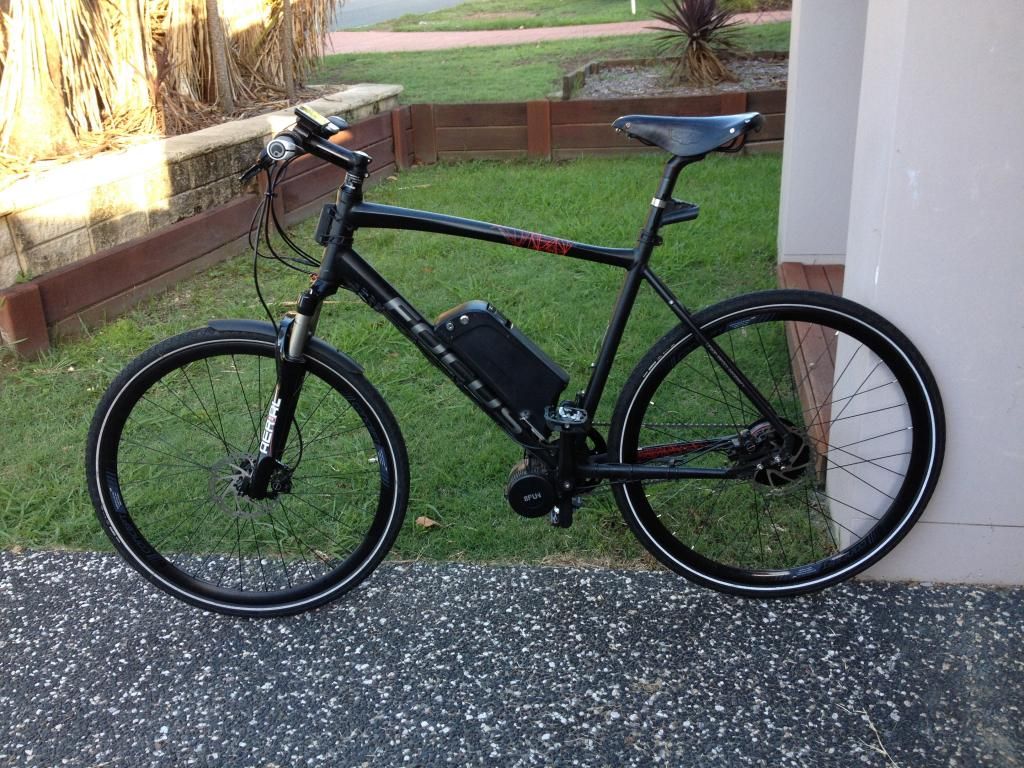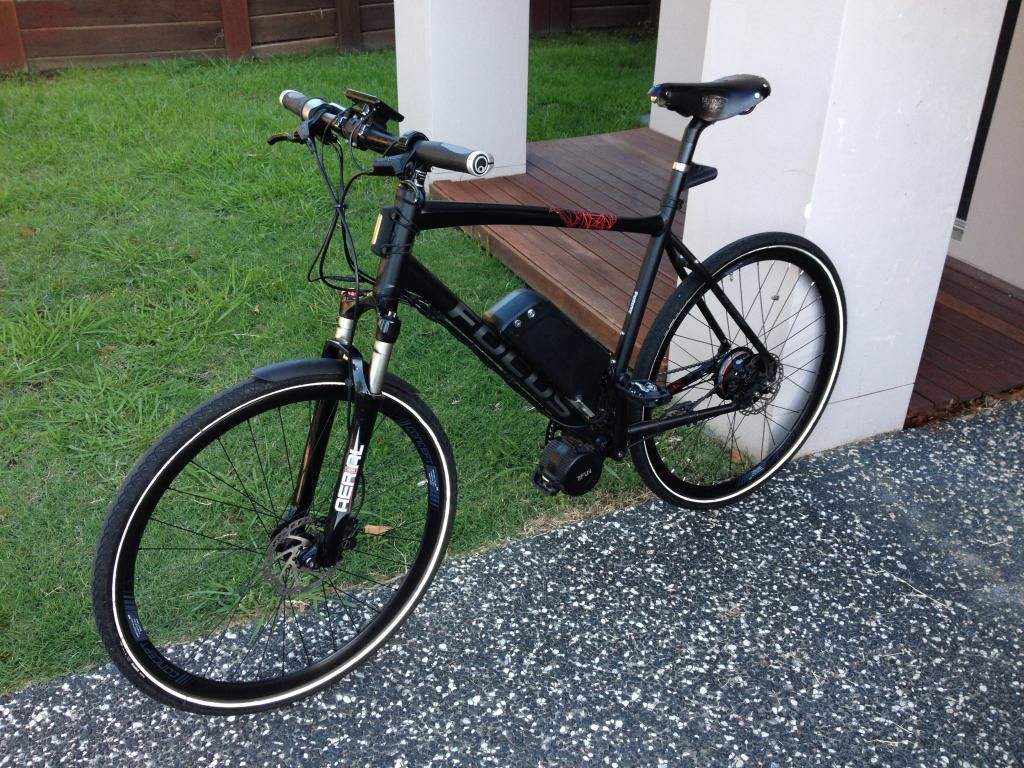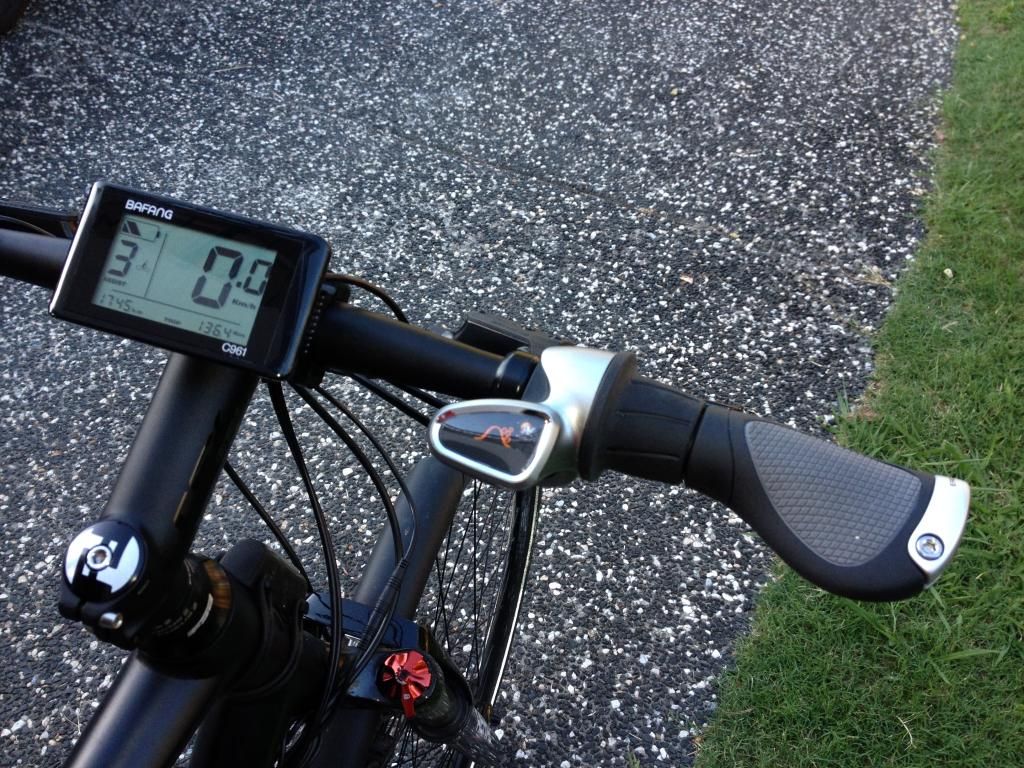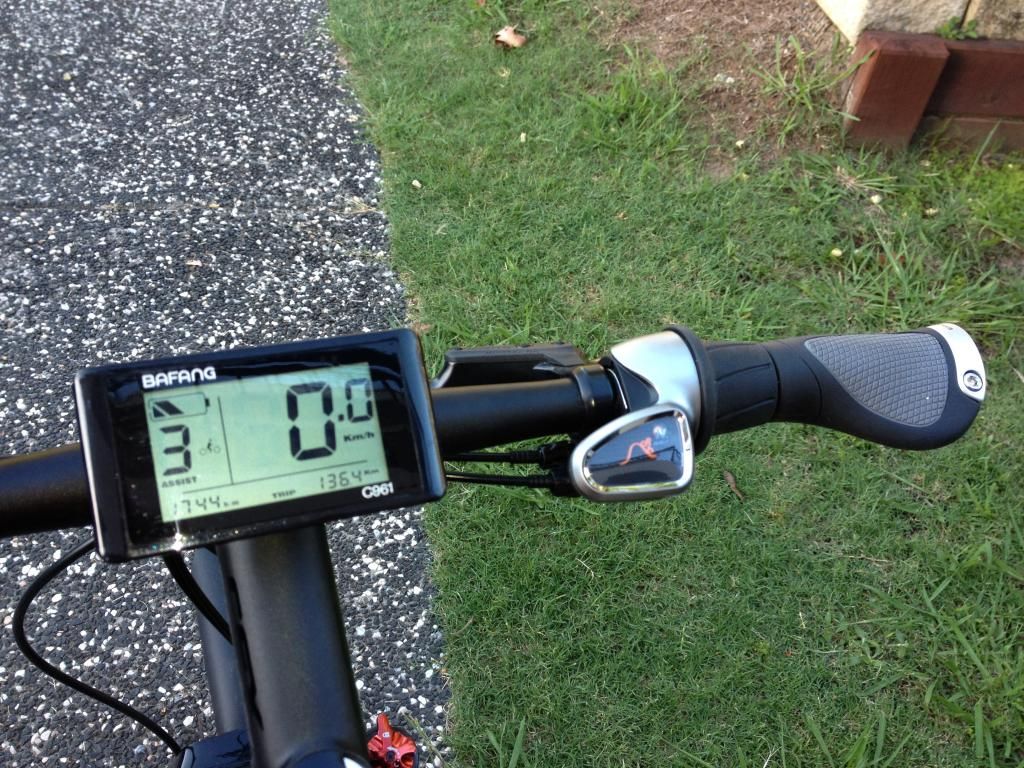 cheers