I started planning my first ebike build soon after purchasing an electric car earlier in the year. Commuting with an electric car is definitely the way to go, but it got me thinking about other forms of electric transportation as well. Thought about getting a motorcycle, but ended up running with the ebike idea mostly for the exercise factor.
I also live in San Diego which happens to be a city with great year around weather and plenty of bike lanes, so it seems stupid not to take advantage of those conditions. My end goal is to commute to work full time by bike (15-20 miles each way).
My design goals were simple: stealth and lightweight. I like clean and uncluttered, and wanted a lightweight bike for carrying upstairs. Well, I would've had lightweight as a goal even if I didn't have stairs to climb simply because a lighter vehicle is faster and more efficient given the same power.
Well, I haven't owned a bike in many, many years, so I purchased a used hardtail mtb off of craigslist. Found a good one too, older, but with quality components that weighed only 9.5kg.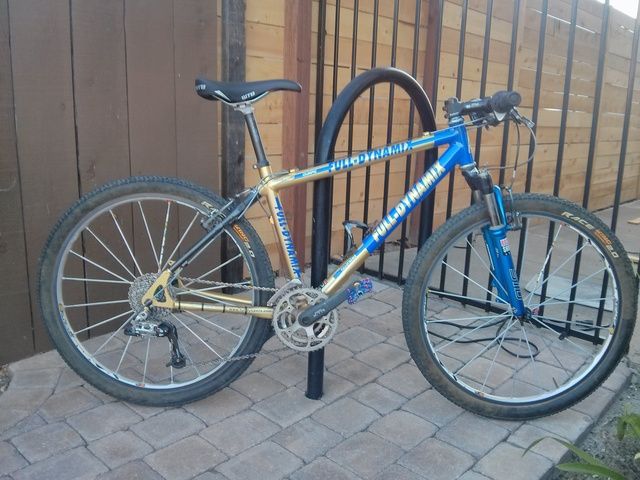 Before my first ebike build even started I was already planning a second build. For the second bike I wanted comfort and style, so I started looking in the direction of comfort cruisers. My design goals remained the same, stealth & lightweight, even though I knew it would be difficult to use cruiser and light in the same sentence.
For the cruiser I selected an Electra Coaster 7D beach cruiser. 3 things made this model appealing: the aluminum frame, 7-speed derailleur, and the seat-back frame design. Electra is located in Socal, there's always plenty on craigslist, so finding one was the easiest part of the project. The bike weighed 17kg with fenders and all.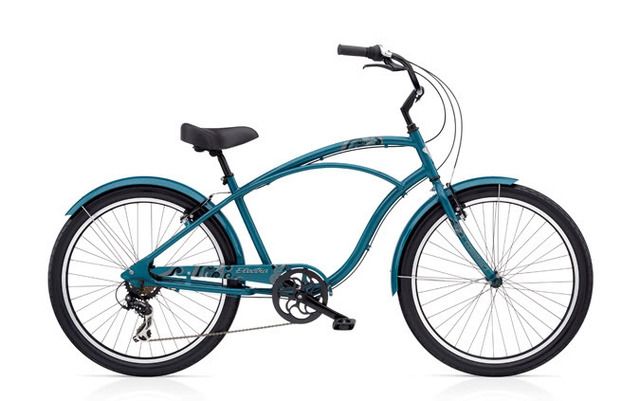 The bikes turned out great. Now I understand all the fuss about ebikes... so cool and fun! The mtb's final weight is 14.5 kg without batteries, and the cruiser went on a diet and came out 18.1 kg without batteries. Depending on the pack I use, the batteries add 1.8 or 2.7 kg. Both bikes rode well on my 20 mile commute, and cut my saddle time in half. Most importantly, they still feel light, so should I ever run out of battery, pedaling them home will not be a problem.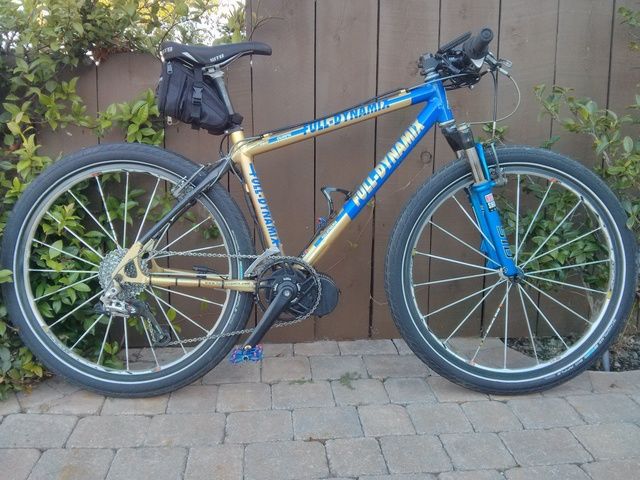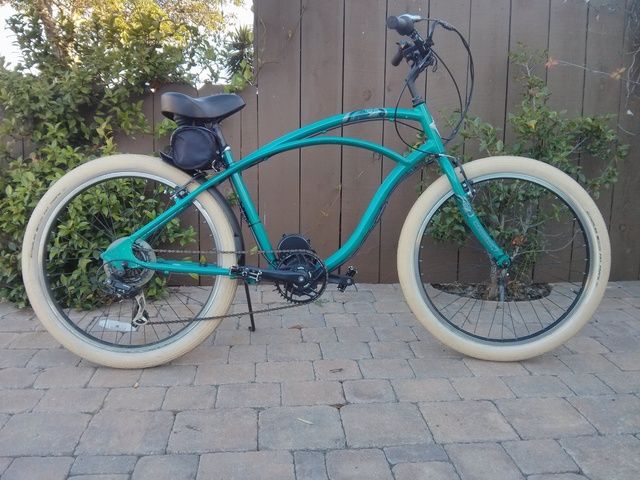 For batteries I decided to go with RC lipo. Two 6S Multistar batteries in series for each bike, 12S 6.6A for the mtb, 12S 10A for the cruiser, weigh in at 1.8kg and 2.7kg in their respective bags. A barrel bag for the cruiser, and dual seatpost bags for the mtb. The mtb's bags can hold either the 6.6 or 10A battery and together are no wider than the seat. I went with dual bags for a higher stealth side profile instead of one very large bag with batteries smashed together and rubbing. In addition, there's still a bit of room in the bags for extras on both bikes.
Both bikes ride on 26 X 2.35 Schwalbe tires... Fat Franks for the cruiser an Big Apples for the mtb.
I purchased the BBS02 kits from Emax-Ebikes. Great pricing, helpful service. 2 kits with 4 brakes sensors, and an install tool kit for under 1K due to the favorable AUD/USD exchange rate. Max even offers a generous ES discount, and shipping arrived from AU in 2 days! Now I understand why he's out of stock.
Big thanks to KINNINVIEKID and karlInSanDiego. Both gentlemen were responsive whenever I had questions, and I was able to draw deeply from their experience. I got a great education through Karl who schooled me in everything to do with ebikes and commuting, and I ended up essentially copying one of KINNINVIEKID's earlier builds, which greatly reduced anxiety because I was using a proven combination of parts. Thank you guys.