Hi guys !
After 2 months of intense wait i finally received my brand new Chrvrolet Volt 2014 today!
That's an importnat day for me! I had my Acura Integra 2000 for 10 years now and i loved it but time are changing and E bikes and E motorcycles was just not enough to complete my E-smile
There was one missing components that would satisfy all my needs regarding transportation: An ELECTRIC CAR!!
The volt is perfect for my need because i can travel 90% of the time in 100% electric and 10% of time with gas for my long travels.
The total rebate that i got including the gouvernment incitative and GM rebate is 9970$ wich is excellent motivation to make the move !
http://roulezelectrique.com/stephane-me ... ment-77655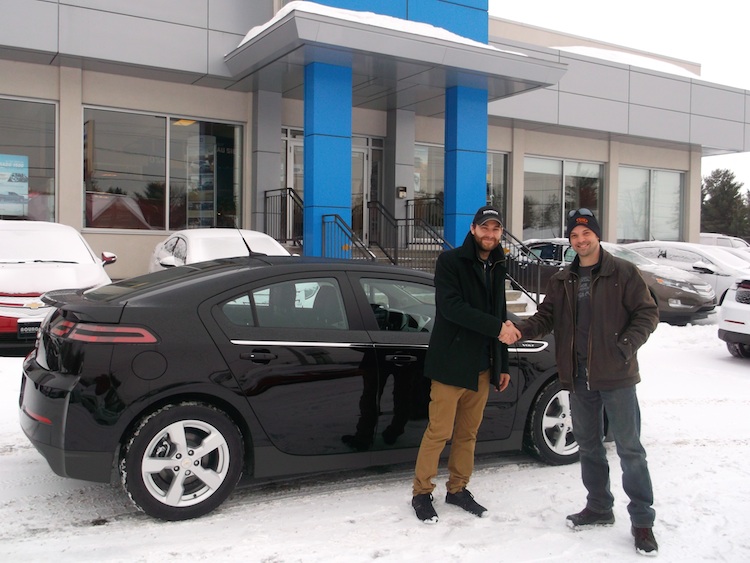 EV count:
- E-Trike
- E-bike
- E-Motorcycle
- E-Snowblower
- E-lamnmower
- E-car !!
It's time to install my new 30A 240V LEVEL II EVSE
Doc