As long as it's grown back sure it is renewable but like most renewables its not environmentally friendly
Someone out there even made a meme to point this out.
Tends to be the actions of more backward countries look at Haiti, almost everyone lives in rusted iron sheds built by billions of dollars of donations from charity organizations like the Red Cross
https://goo.gl/maps/v6hKhWQsyNK2
Compare that to the Dominican Republic on the very same island over the border where its a paradise
https://goo.gl/maps/vB7HgLC99Pw
You can see the lack of green between Haiti and the Dominican Republic from space
https://goo.gl/maps/vm2MYrhVs872
When coal first started to take off it was considered far cleaner source of fuel than burning wood as most of the emissions were just co2 instead of the epic smog effects neighborhoods get from burning wood just in their local fireplaces.
It take so much repeating to drill through the bias skull, so here is another way of looking at what is cleaner air and that is if you can "see" the smog then its not co2 as when you breath out you are releasing an epic high concentration of co2 at 40,000ppm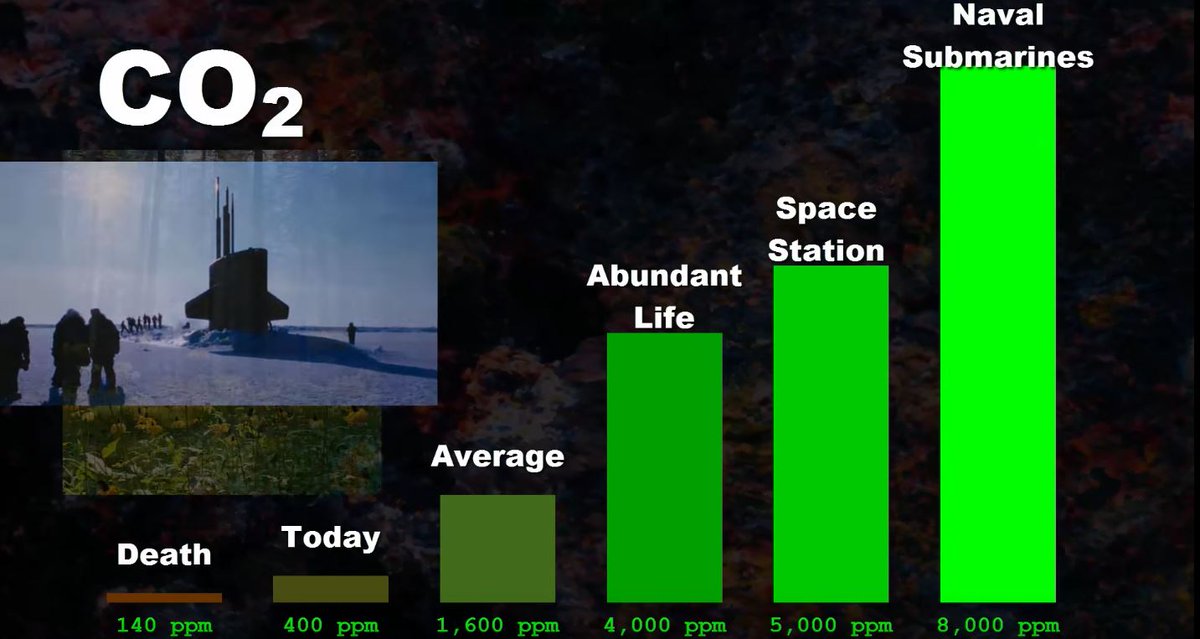 I understand the mindset of most of the renewables mob now and that is its just about the money for them, they don't care about the environment.
Reminds me of the Terminate 1 scene "It can't be reasoned with. It doesn't feel pity, or remorse, or fear. And it absolutely will not stop, ever, until all nature is dead, covered with solar panels or things of that nature"
https://www.youtube.com/watch?v=zu0rP2VWLWw
There are a few different types, it could be as mundane as a Tesla stock investor or some of the renewable energy businesses Al Gore is heavily invested in, if Al Gore was invested in nuclear we would never hear the end of it about the bias/hypocrisy but almost all of the folks who are into renewables have their greedy fingers riddled in the money of renewables tech one way or the other, its insanely disgusting.
The other mob type are frequently called "subsidy miners", these are often billion dollar corporations with their own lobbying departments (reneweconomy.com.au etc) that are just out there to suck as much money from subsidies on these projects that normally no normal business would touch to make as much money as possible and then abandon it.
Some of them are smaller players like this Suadi billionaire whos business team looked at Australia's a dumb government from his overseas palace to dip in and scoop up the money bonanza thats powered by voting Australian morons who believe what they see in Facebook renewable memes that largely power the whole operation, like this
https://pbs.twimg.com/media/DKCeK8CVoAEZabI.jpg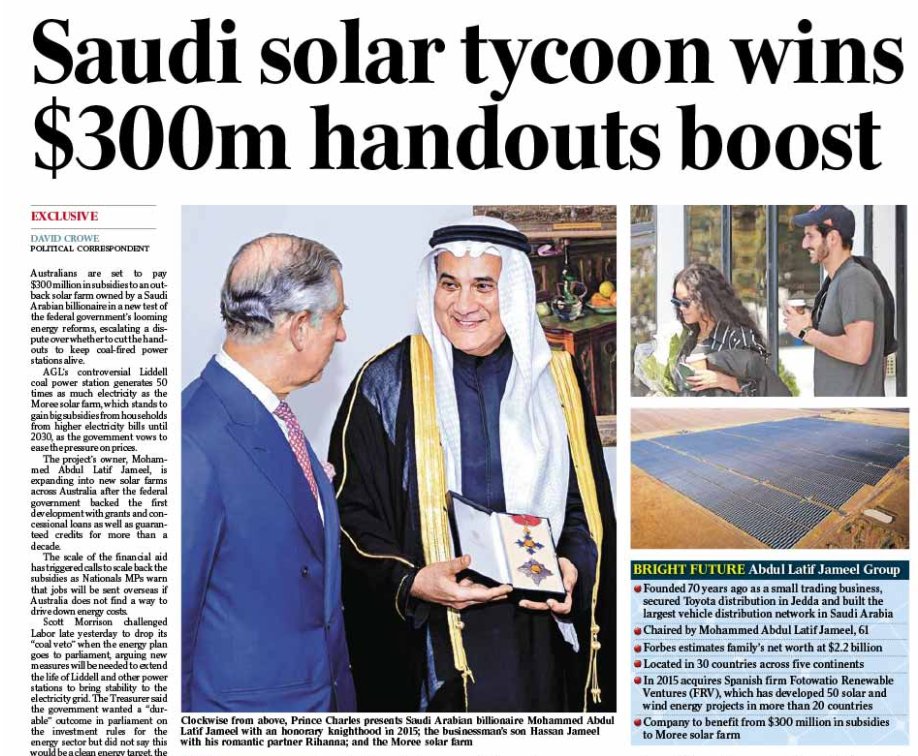 Like this article starts of saying, with the money spent we could be like France and be done with this problem but because of easily absorbable renewable facebook memes we have to do what Germany has done and build 100% capacity in renewables only to find that at bad times of the year you only get 5.5% of the energy you hoped, what an ultimate way to rob a country blind of its money,
Taxpayers will have paid more than $60 billion through federal renewable energy subsidies by 2030, about twice what the crumbling car industry received over 15 years and enough to build about 10 large nuclear reactors.
http://www.theaustralian.com.au/busines ... 7c8eb947fc
I understand in the face of folks getting their hands on so much money for silly garbage projects that we can't win, the corruption is too deep.
My biggest hope is the death of television which looks to be coming fast enough, if everything is internet based only source of information then people can at least be a simple google search away from Wikipedia and see that it takes 675km2 of solar panels etc to replace a conventional power-station.
The USA is leading the way with the death of traditional TV ironically with their "FCC incentive auctions" where the TV stations are allowed to sell their spectrum to mobile carriers, most have jumped onto it like a subsidy miner jumps on a bag of free money.
https://en.wikipedia.org/wiki/Spectrum_ ... ve_auction
None of the Australian commercial TV stations make money, they are just losing more and more easy year
http://www.news.com.au/finance/money/in ... 9d333a202f
So it will only be a matter of time before they give up their 600Mhz spectrum which is now officially capable of being used in the 5G standard, so it can give everyone 1000mbps plus wireless data.
https://www.fiercewireless.com/wireless ... g-standard
Introduction to the speed of 5G mobile
https://www.youtube.com/watch?v=GEx_d0SjvS0
https://www.youtube.com/watch?v=8U2uFZN8qn4