...I was reading a BBC article on the web and this caught my eye: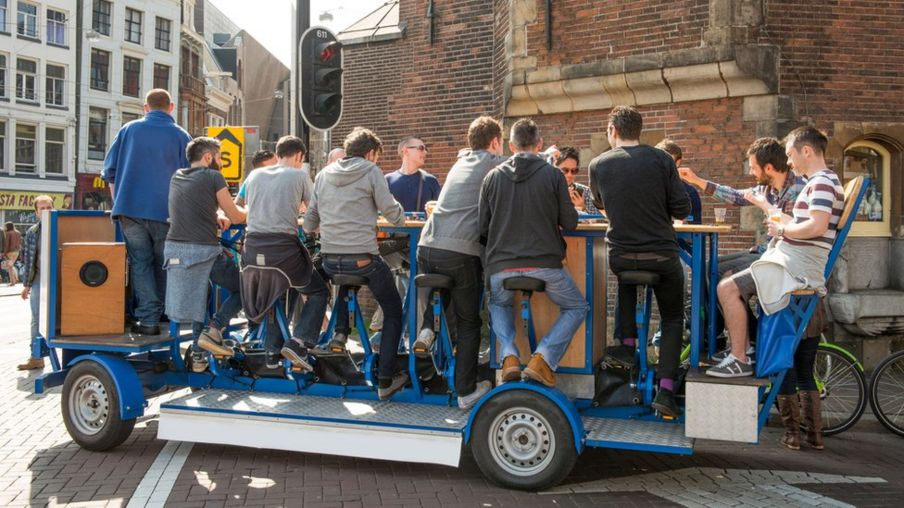 Looks like it sports 12 seated pedalers and at least three seated freeloaders, though the driver may not be so much free loading as just freed from having to pedal!
If I were managing the design, construction, and operation of such a "bike", I'd make it an EV, of course! Each pedaler can pedal to their heart's content and be effectively charging the battery instead of mechanically driving the wheels... I wonder how they actually do it?!