Rear Q100-CST motor built into a 36 hole Mavic A119 700c rim using Halo double butted black spokes.
EM3EV 6 fet IRFB4110 Infineon Controller with anderson battery connector, 4mm gold bullets for phase and bar mounted power switch with cruise button.
Cycle Analyst v2.3 display - direct connection to the above controller.
Programming cable included. Thumb throttle (will include twist grip as well but you'll have to put the connector on). Ebrake switch for mounting to your own brake lever (see this and this for how I did it on my bike) but kit can use any two wire brake switch levers such as these if you wanted to add them.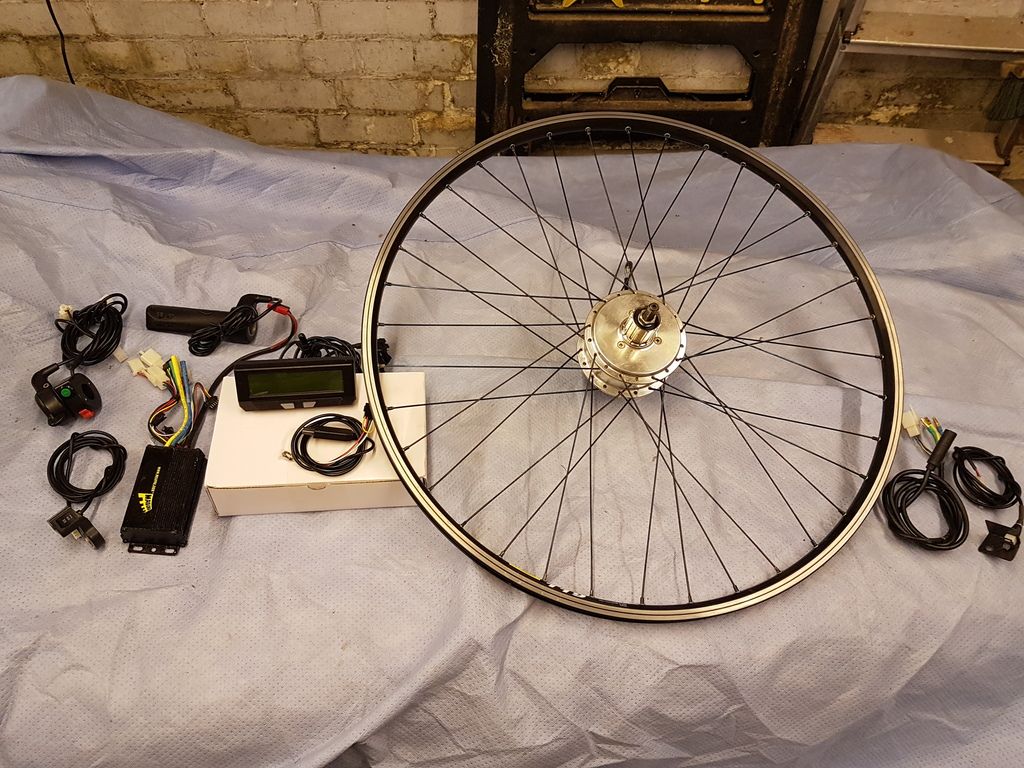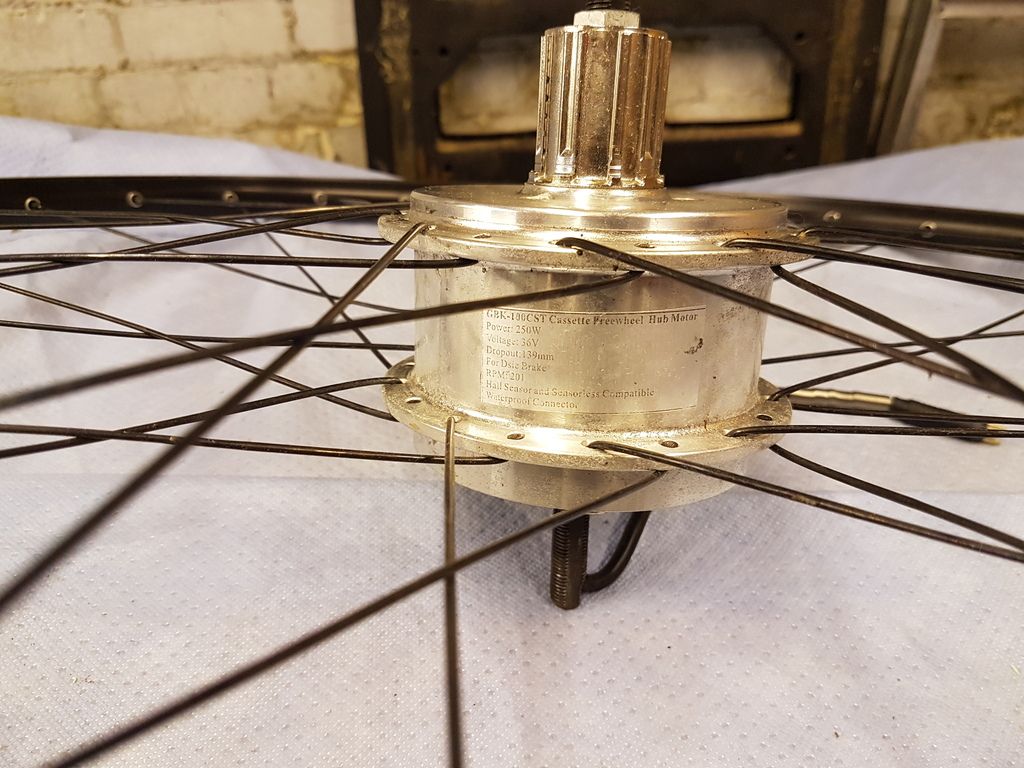 Controller is set up for a 15s (55.5v) lipo pack but can be programmed to use any battery from 36v to 72v. On 15s, I had it programmed for 15mph, 20mph and 25mph using the three speed switch. Max watts was 850w.
Only used for about 500 miles - makes a love lightweight stealth bike.
This kit is £350 in parts and shipping alone then you'd have to find someone to build you the wheel - prob another £50. I'm looking for [s]£250[/s] £230 with pickup from the northwest (I'll meet and any north west motorway service station). Cash, bank transfer or PayPal gift only.
I also have the 15s lipo battery pack that I used with it. It uses six ZIPPY Compact 4000mAh 5S 25C lipo packs in 2p3s config using a proper hydraulically crimped harness using anderson connectors with precharge lead built by Icecube on the ES forums. This lead has the option of adding in another 3 packs to make a 3p3s config if you want to solder to the capped of tails on the lead. Balance leads also plugged into parallel balance boards to ensure packs remain in balance. Weighs 3kg - not bad for 444watt hours of power and the size is very compact - I used to carry it in a pannier bag. Only arounnd 25 charge cycles and never taken below 30% remain and normally charged up to 4.1v per cell to prolong battery life. Impedance on all cells are <3mohm and capacity still above 4000mah for every pack (Zippy compacts are typically under rated).
The lipo packs are £200 alone + £80 for the custom lead - I'm looking for [s]£150[/s] £130. Same payment delivery terms as above.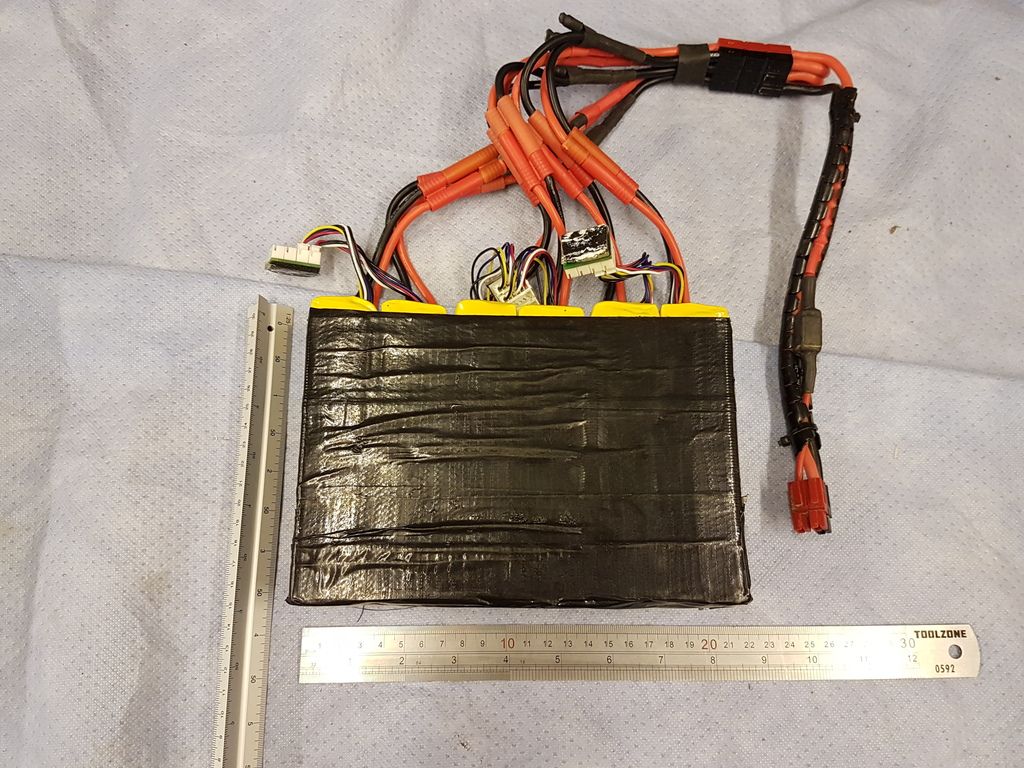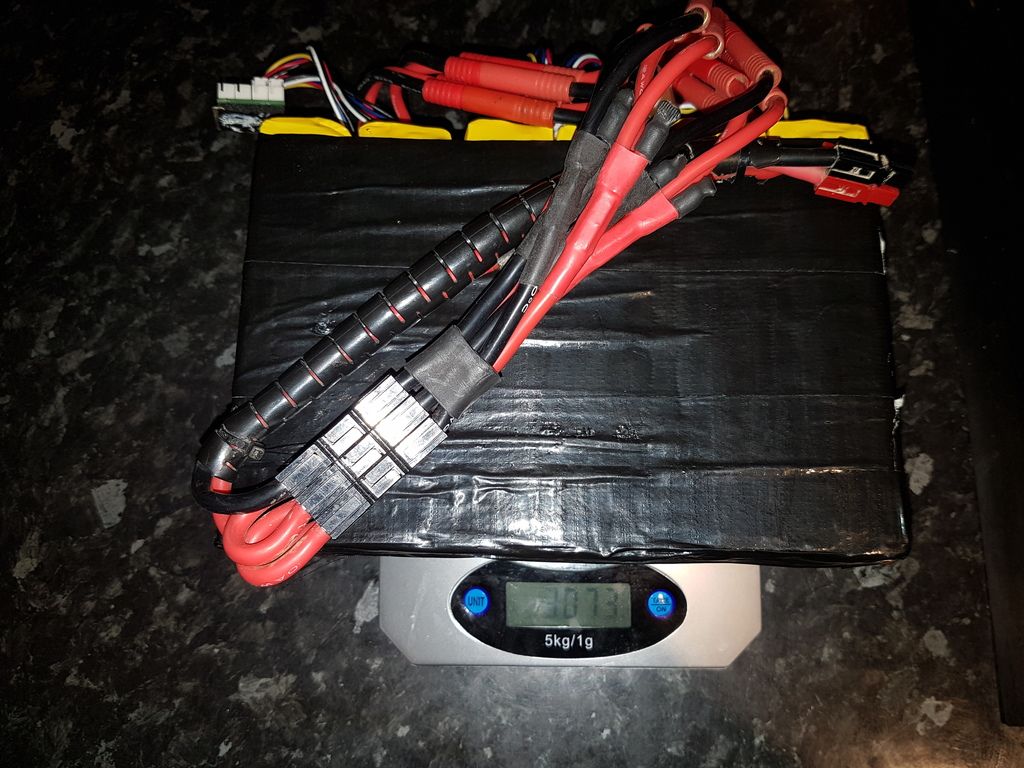 I will do kit + battery for [s]£375[/s] £350 - saving [s]£25[/s] £10. That's a nearly new kit + cycle analyst + 444wh battery for [s]£375[/s] £350!
I also have a Giant 700c canti steel fork with rack eyelets - ideal for anyone considering a front hub conversion Looking for £40 - will post at buyers cost. Same delivery terms as above. Fork as per this photo:-