Up for a sale is a MXUS 3K Turbo laced in a 20" BMX Trippin XL Rim. Very Strong and you can mount a Moped tire to it.
The Phase Wires are upgraded outside of the axle exit, 10AWG Silicone Wire.
I have run 10KW through the motor at 116V and it hauls ass.
Hall sensors are either 6 Pin for Sabvoton Controller or JST.
$300 shipped
[/URL]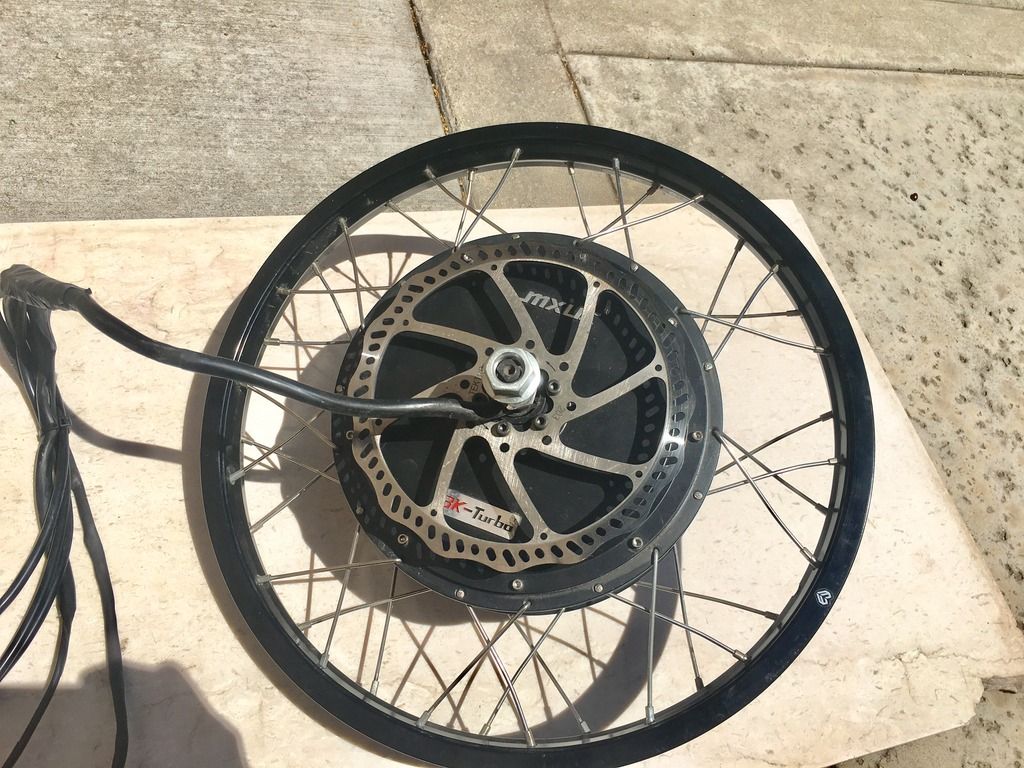 [/URL]
[/URL]