Hey all,
My loss your gain. Due to free time constraints I no longer can work on my project bike and I'm sure there are some smart minds here in the forum that can put it to good use. I'm announcing in ES for 2 weeks before I put it up on Craigslist, where I got it from. First, some pictures :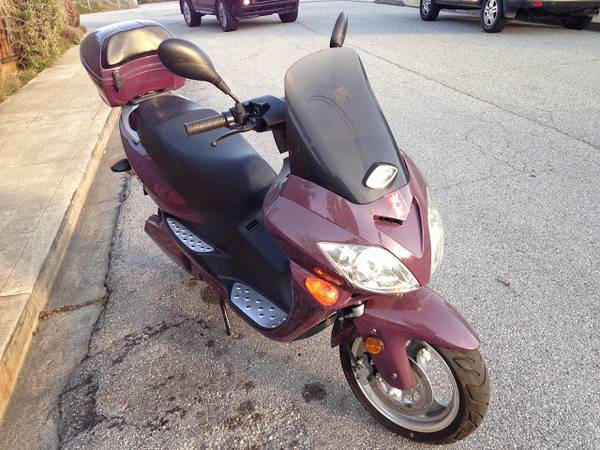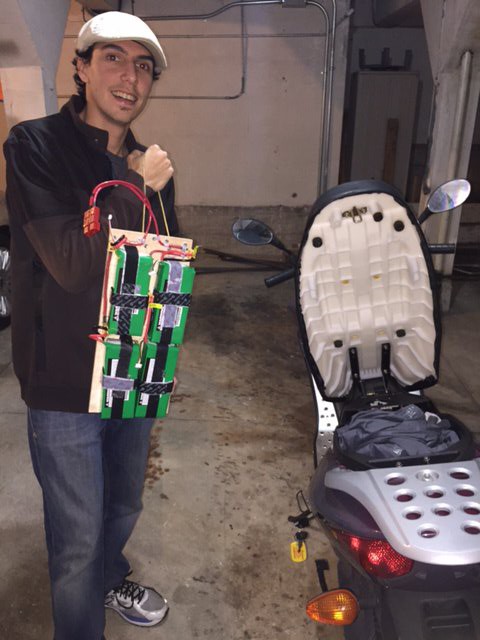 This is a :
* 5 kW from a company that may no longer exist "Vmoto"
* Motor + Controller + all wiring already done, connect the battery and it's good for the road. All lights working.
* Unlimited speed - did 55 mph on this one. Could probably go on the highway but I didn't feel good about the stress levels to the frame/battery.
* Street legal with license plate still valid! Transferrable via Pink Slip, like a real street bike!
* Registered as a motorcycle as mopeds in california can only go up to 3 kW and 30 mph
* For $150 extra I'll drop on the deal the 16s LiPo pack (paid $250 and only 12 cycles on it!) - that pack takes you ~14 miles or so per charge, by design.
* No matter what, I'll drop a 9 Ah, 60v Lead Acid pack (5 batteries) that powers it for a couple miles (just to move it around the shop, into a truck, etc)
* Anderson connector to the controller, plug whatever pack and go! Discharged? Disconnect, charge inside, bring it back, keep playing
I'm trying to get $700 on the rolling chassis, already losing quite some money. Make it $800 and I throw in the 4 MultiStars that currently power it. Make it $900 and I throw in the 1/8th thick steel custom welded case for the 4 of them.
But open to talk if it's to give it a new home and extended life. Make me an offer and tell me how you're going to treat it.
PICKUP
- San Francisco, SoMa. Will help you load on the truck.
DROP-OFF
- Could drop off in a 400 Miles radius from the city, you pay for all transport costs(receipts provided) + $50~150 for my time, depending on what the path is.
Possibly more details :
https://hackaday.io/project/18908-porta ... ic-vehicle
Let me know if you have any questions, here in the post is fine!
That was more my ongoing project with it. I'm really sad to have to discontinue it but it's reality. Whenever I want to resume I'll buy some rolling chassis again.