I'm sure this has been covered before...
A couple of months ago I finished my Cyclone Deadeye Monster build. We moved to coastal Oregon about a year ago and this fatty should be ideal for cruising the beach and the dunes/backwoods. The bike has a Nexxus 3-speed IGH hub with a 3000w Cyclone mid-drive that I mounted inside the frame with some custom brackets.
I changed the 44/44 front sprocket that the Cyclone kit shipped with for a 32/44. The original sprocket combo gave me top speed in gears of 21/26/32mph for low/mid/high on the Nexxus. Much too fast for off road/dunes riding. With the 32/44 set-up I now have 15/20/25mph or thereabouts.
I bought a much too big 20ah/48v battery that is mounted on the rear rack. Dunno what I was thinking but it does give me a lot of range.
Here's my problem
the
one eighth turn
twist throttle that the Cyclone shipped with is a piece of crap. There is approximately 1/8" - 1/4" (10 degrees?) of twist 'free play' from the 'off' position before the cyclone starts spinnin. So the rider never really knows when the power is going to come on when going from 'coasting/freewheeling' to 'acceleration'. Additionally power delivery is anything but linear. If I had to guess it goes from 0% power to 80% within the second 10degrees
I like the idea of a twist throttle as opposed to a thumb throttle. And I like the idea of a simple, LED voltage gauge that comes with the throttle.
But is there a better quality throttle out there?
or.....
is the problem not the throttle at all and instead the controller that the throttle shipped with from you know who.
Any help would be appreciated.
[/URL] [/img]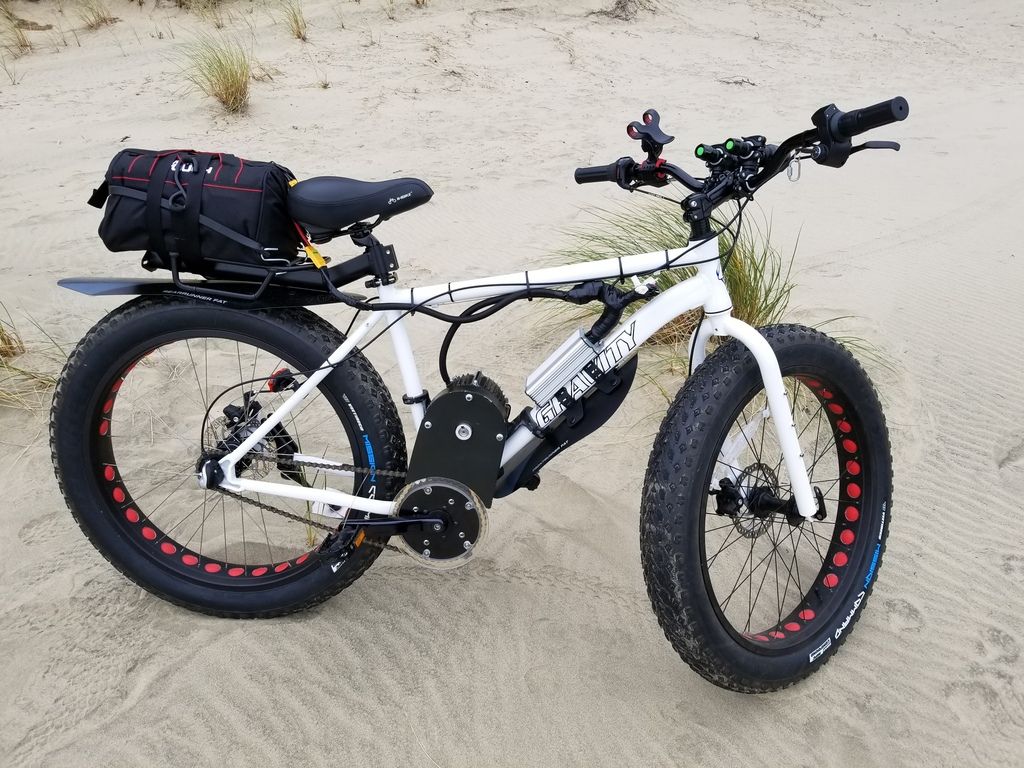 [/URL]