Hillhater

wrote:

↑

Jul 14 2018 10:12pm

feketehegyi

wrote:

↑

Jul 12 2018 3:09pm

Poor man's cable connector. "Purple" pin (central) is hidden, but probably with the "no throttle" version I would not need.

Very useful..

Can you confirm which pins in the controller cable plug you are connecting which cable colors to ?

Thanks
I've used info found at hurzhurz's GitHub:
https://github.com/hurzhurz/tsdz2/blob/master/pinout.md
TX sign comes from brown labeled pin. This goes by me to Arduino's pin and catching the data with there.
Motor is enabled (switched on) with short green and white ones. I use a jumper for this short. When shorted, starts sending data on TX. Also you can ride it with level 3 or 4 assist by default without the LCD.
Black is GROUND. This goes by me to Arduino's ground.
It is waiting for RX sign at orange pin. Currently I do no use, as I just analyze the sent data from motor.
How it was made: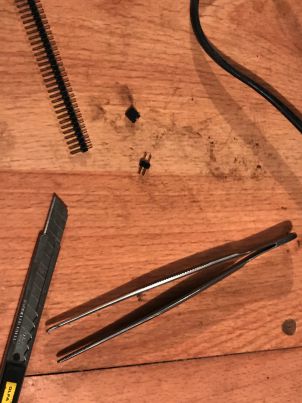 Small refinement to adjust pin diameter for the right size: