Just Join today, but already found so many interesting information for my current project
It's a 2-seater buggy, previously powered by 5.5HP brigg&staton Engine, but now powered by BOSCH 80A converted alternator running in sensorless mode.
this video was taken from the early stage of the project, notice that it was powered by turnigy 2600mAH hanging down on the seat rather than the car battery in the car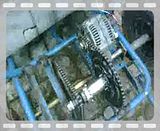 As the plan is to use the buggy for 2 children and my self, I'm using a two stage chain gearing giving up a total gear ratio of 21:1. So far it was able to climb 25 degree ramp as shown in the video below.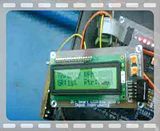 I'm currently using HK 150 car brushless ESC running in sensorless mode, and a brushed ESC for the rotor supply, both ESC controlled by AVR8535 processor, which gets an input from joystick functioning as throttle, and a slider potensiometer as gear selector. For a very powerfull start up, I'm powering up the rotor up to 7V, and decreasing it to 3V in 'Auto' gear setting, an a fix voltage supply for 1st, 2nd, 3rd and 4th electronic gearing. It is now run with 70AH car battery which proves more than enough for 5KM rides with only 1.5 voltage drops.
A very usefull nature of this kind of motor (compare to the permanent magnet one) is that you could have a torque/RPM on demand. Boost the rotor voltage up for the highest torque but with the lowest rpm (I could go as low as 70RPM
, for a sensorless motor this quite amazing), and go as high as 7000+rpm with 12V supply (3V rotor supply)