If you have any hope of driving the latest motors in their full glory (by which I mean max'ed out potential) and at high native speed, I can't overstate how important it is to have a powerful controller in your electric bike. For my purpose here, I would choose the 24 FET controller from using the latest IRFB4115 MOSFET.
Introducing the newly brewed 24 FET 84-132V Infineon Programmable Brushless Controllers with high voltage IRFB4115 MOSFETs (EC244115-LYEN EDITION)
This is for a new, never used high voltage controller for racing in mind. It is originally designed people who have the gut for going above 60mph or 96.56kph.
There are other reasons for utilize the controller below:
1. You want to give higher speed to your beefy and robust high torque low speed motors such as the Crystalyte 5306, 5305, 5304, 4011, 409, 408, BMC V2 Torque version, Nine Continent - 9C 2807, Golden Motor HBS36 series, etc.
2. You have hub motors 20" or smaller high torque wheels and need to find a way to boost significant speed
3. You have a hall sensors added RC motor (Turnigy & Astro in this case) but want to take the advantage of higher RPM or to improve the gear ratios for more torque and/or speed
4. You hate getting horned by cars behind you telling you to get out of their way
5. You think high voltage is cool
6. You want to horn cars in front of you telling them they are too slow
7. You want a high voltage high speed controller in a small enclosure/chassis
8. You want to win the Spooky Tooth Death Race and compete against gas engine cycles after all
9. You want to combine your two 48v battery packs in series together for the high speed experience at 96v
10. You want to combine your three 36v battery packs in series together for the even higher speed experience at 108v
Another unique feature of this controller is that it has an additional speed sensor circuitry built-in with an extra output lead/pin. It is to be used with the scooter style electric bike and electric scooters that have a speedometer in the dashboard that reads electrical pulses.
This version also uses lock washers to secure the MOSFET transistors internally and the heat transfer bar outside to place tension against a nut after tightening. It is also to help prevent the nut from loosening. The MOSFET transistors will get overheated and damaged when detached from the heat-sink which used to be the case from the previous designs.
By purchasing the controller, you understand the following:
1. Your electric bike may classify as a motorcycle class vehicle in most states
2. Riding at high speed may not be legal on public road without proper driver's license and auto insurance.
3. Risk of high voltage shock with improper high voltage batteries handling
4. Safety wears is advised and may required in most states by law
5. Typical bicycle cantilever, rim, and even disc brakes may not have sufficient stopping power
6. Typical bicycle frames are not designed for high speed application
7. Motorcycle class/training course(s) is highly recommended to ride safely at high speed
Note: Do not use a regular Cycle Analyst due to high voltage will destroy the internal circuitry. You should use the controller with the CA-LS model only.
This is a top of the line controller that comes with all the bells and whistles that are typical needed for the racing application including the CA connector, regen enable/disable jumper, USB-TTL plug, USB-TTL programming adapter with a push to send button and connector. Windows XP/Vista/7 32/64 bit operating system (real 32/64bit drivers). A special LVC calculation formula will be provided via PM or email upon purchase.
Below is the specification:
Model: EC-244115-LYEN EDITION
Start immediate controller
Chipset: XCKJ8B116A (same chipset being used as in the 18 FET controller)
Circuit board version: Confidential
24 x genuine IRFB 4115 MOSFET N-CH 150V (tested up to 150V before damage) for more information about the FET, click the link below:
http://search.digikey.com/scripts/DkSea ... 4115PBF-ND
)
120V battery optimized (for higher or lower voltage & current such as 84V-132V, you may need to program the low voltage cutoff.
Be aware the absolute battery topped off or fully charged voltage cannot exceed 150v
)
60A is the current rate (for higher current, you may need to beef up the trace, shunt, and reprogram it via the software)
Low voltage cut-off at default: 95v
Battery and motor phase wires gauge size: 10AWG
Dimension: 8" x5" x 2.75"( 250mm x 139mm x 69mm) plus mount extensions
Total weight: 1595 gram (3lb 8oz)
I have only 20 made since I am busy working on my other ebike projects. My intention for selling at such low price is to share the fun with other ES forum members instead of making them jealous.
I finally understand why Methods mentioned the cost of labor is steep after all this and I have to agree with him from now on. These controllers are not generic controllers. I have every single one serialized. Quantity is limited, buy it as soon as your piggy bank is filled up.
$349 USD free ground shipping in the United States & Canada. For other locations, please PM or email me at
LYEN@HOTMAIL.COM
. I accept PayPal, cash or money order. The controllers will be shipped out from me in San Francisco, California, USA. I will provide a tracking number and ship it out as soon as I have received the fund.
You may click on the PayPal Buy It Now link below. For accessories, please send money via PayPal or send me a private message for the total price. Thanks!
https://www.paypal.com/cgi-bin/webscr?c ... EVCYT87GFY
If you are not satisfy with the results or if it is too fast for you, you may send it back to me within 30 days in an unmodified condition.
Update as October 12nd, 2018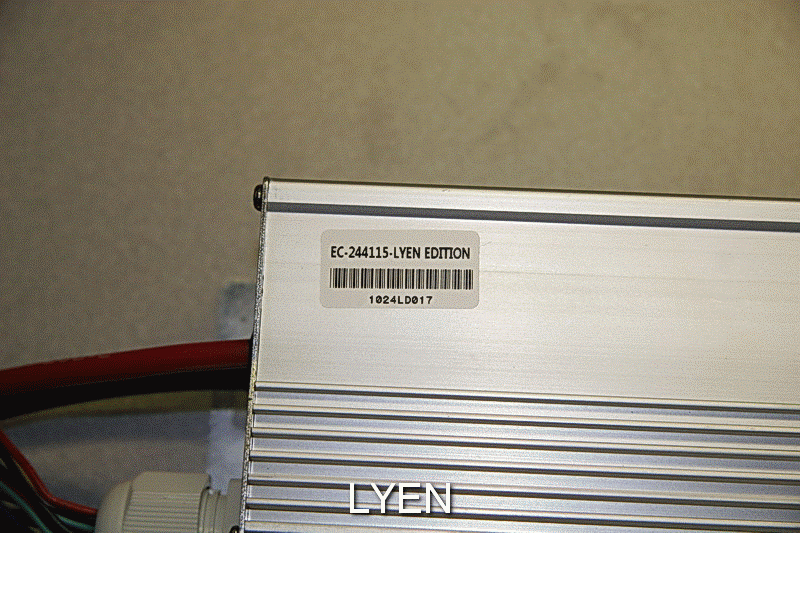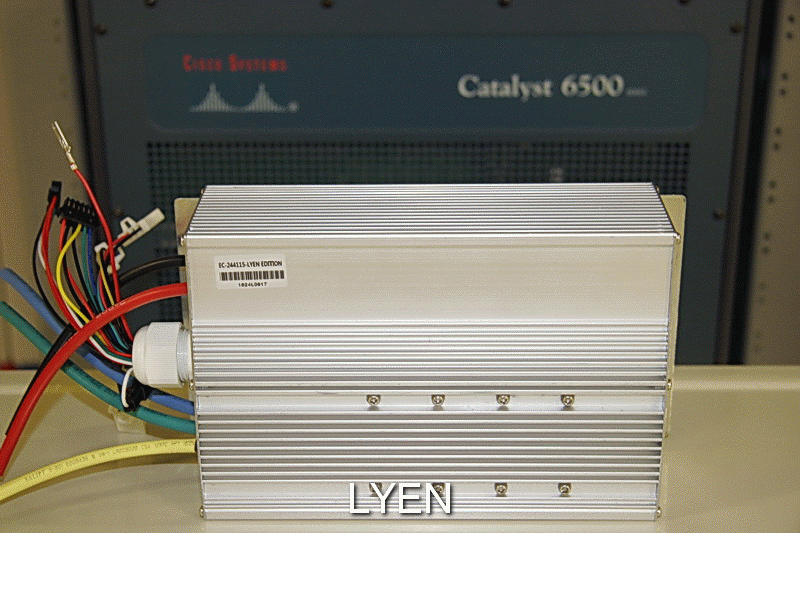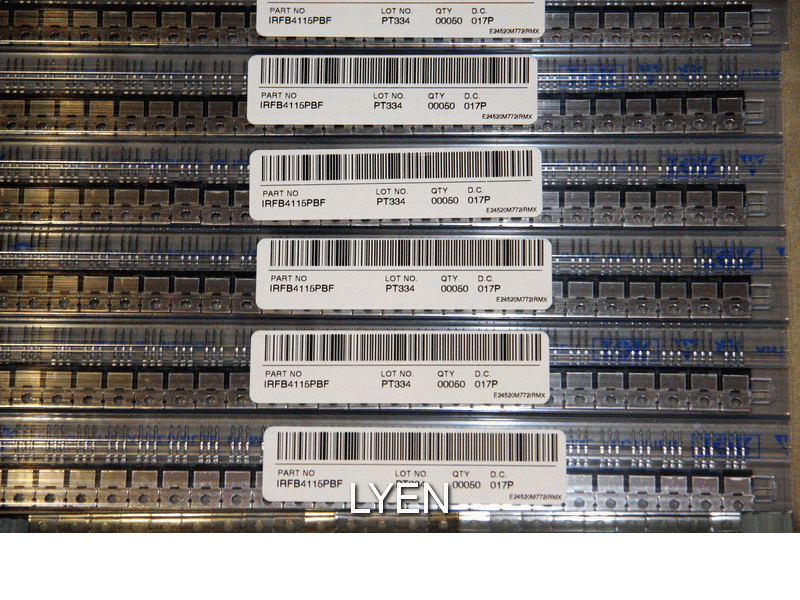 Additional accessories (prices are reflected with controller purchase only. Please contact if you are interested to buy without controller):
$15 throttle (full/half/thumb) with mated left rubber grip (very good quality) (ebikekit retails @ $36)
$19 cruise control (manually installation required)
$15 three way speed switch (manually installation required)
$15 PAS - Pedal Assist System add-on (manually installation required)
$15 electric brake levers a pair
$29 motor/controller hall/phase/throttle tester