At last I am ready to offer these to the forum at a great price!
Previous thread
https://endless-sphere.com/forums/viewto ... =9&t=34318
Guys these are Brand new they have a PCB mounted on top of each 3 cell pack which I've tested to max 9 amps. That won't stop you from disassembling this pack and making whatever you want from it. Price is fixed @ 6$ a cell shipped with a minimum of 12. Whatever total you order it has to be in quantities of 3 cause I don't want to break up these packs. Ive cycled twice a hundred now and shipped 17 packs already. Got 600 more packs at my storage safely secure. PM me if you are interested. Right now I am only shipping to the USA for free.
These are 2.3Ah Btw
Couple of pics describing what you'll get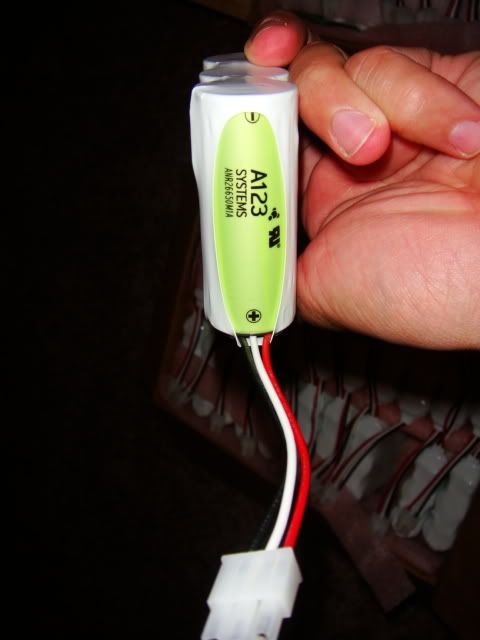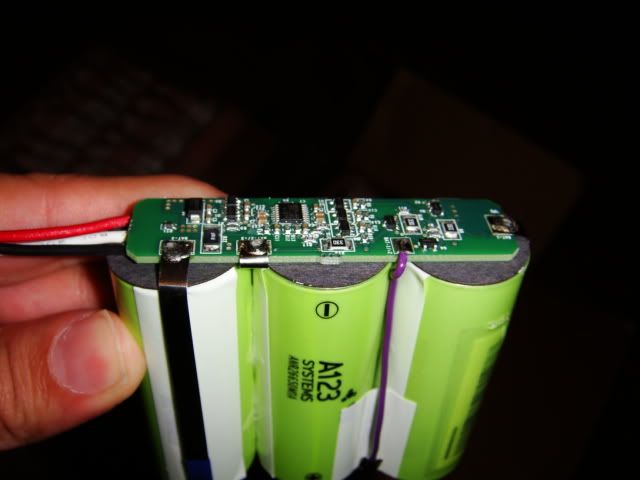 EDIT! February 13, 2012
Just a sample discharge graph of these puppies without the bms and a 3S harness attached.
discharge ~7amps