the title says it all. this is going to be my first e-bike build so im just going to use off the shelf parts so if i mess up something, its no biggie. also ill be using this as a commuter around the city and everything is a few miles away.
so here is what i have to work with:
razor scooter electronics from my last build that ive disassembled
and from that i have:
350 watt motor
speed controller-24 volts, 30amp max
a three speed hub-a shimano 333 hub
heres a pic of what i have so far.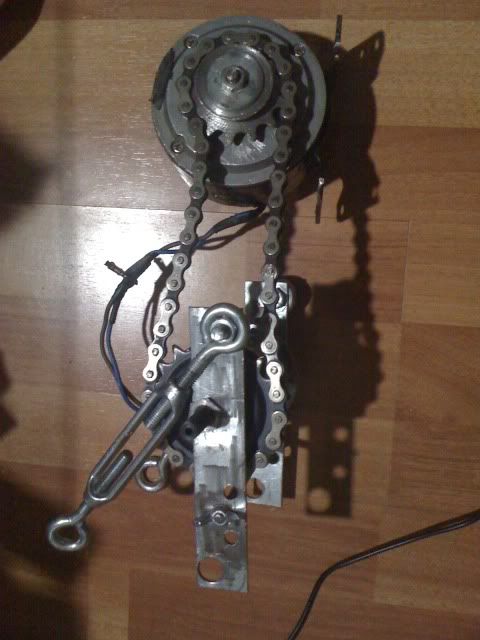 that is my drivetrain. i want to use it as my intermediate shaft but i have ran across a thread in this section claiming that a member here would be using one of these hubs as a spindle drive so i might go with that. i find that to be very interesting because i always wanted a spindle drive bike, so i might be leaning toward that.
now all i need is a "victim" bike to put everything on it. im searching for a 16 or 20 inch bike so i can put all this electric stuff in it.
heres a rough mock up of what im thinking of how it can happen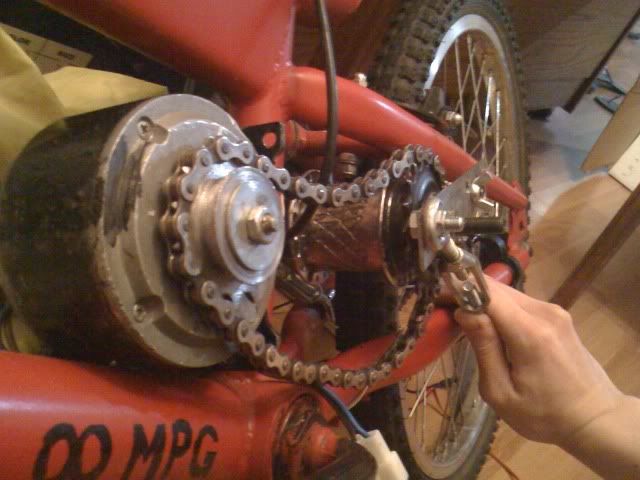 hopefully you guys get an idea of everything and i can get it somewhat like that on a similar size frame.
what do you fellas from ES think of this. hopefully you guys will go easy on me since its my first e-bike build